Charles Schwab or Vanguard: The Better Broker for an IRA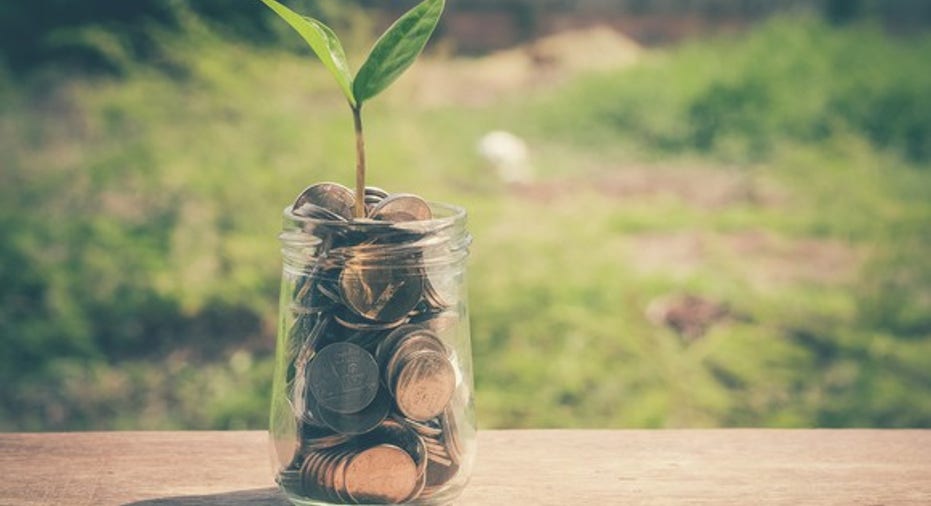 WhileCharles Schwabwas busy rolling out its discount brokerage to bring down the cost of trading, Vanguard was rolling out index funds that would play an important role in driving down fund fees.More than 40 years later, millions of people use both companies as fund providers and discount brokers.
If you're ready to open an IRA, you may want to see how these two brokers compare on fees, commission-free investments, minimum deposit requirements, and more.
Commission prices and trading costs
Vanguard and Schwab's pricing differences are minimal for common stock and ETF trades, but stock option traders and fund investors may want to be more discriminating. Here's how they compare on commissions by investment type:
Data source: company websites.
Before getting too worked up about differences in commissions, it's important to keep in mind that not every trade will result in a commission. Both brokers offer thousands of mutual funds and ETFs that you can trade commission-free.Furthermore, investors who shop around can use special offers to their advantage. Because of incredible competition, many people qualify for special offers for IRAs and thus receive commission-free trades and cash bonuses just for opening an account.
Mutual fund selection and commission-free choices
Charles Schwab and Vanguard shine in mutual fund selection, each offering thousands of funds to choose from. Most importantly, many funds are no-transaction-fee, and thus exempt from the brokers' standard mutual fund commission.
Data source: company websites and representatives.
It's worth noting that Schwab and Vanguard's commission-free ETFs aren't just free to trade, but inexpensive to hold. Both brokers include their own brand of stock and bond index ETFs on their commission-free lists, many of which carry expense ratios of 0.10% per year or less.
Minimum deposit requirement for IRAs
It doesn't take generational wealth to open an IRA. In fact, Vanguard doesn't have a minimum deposit requirement for brokerage accounts. Charles Schwab typically requires a $1,000 initial minimum deposit for IRAs, but it can be waived if you agree to make automatic monthly contributions of $100 or more.
Importantly, opening an account is different than making an investment. Stocks and ETFs trade in whole shares, and mutual funds may have their own minimum investment requirements. That said, both brokers have a number of commission-free ETFs with sub-$100 share prices, which could be a good way to get started with a small investment.
Low minimums help you get started now and build up your IRA over time with routine contributions. Image source: Getty Images.
International stocks and ADRs
Most people agree that a truly diversified portfolio includes stocks and bonds from all around the world. Luckily, Schwab and Vanguard offer better-than-average access to international stock exchanges.
Data source: company websites and representatives.
Since many of the largest foreign companies (Toyota or Unilever, for example)have ADRs in the United States, investors who primarily invest in large cap foreign stocks may be able to completely avoid the complexity and additional cost of trading on international exchanges.
Mobile app reviews
You can check your account and make trades from your mobile phone or tablet from anywhere around the world. Here's how each brokers' users and customers rated their mobile trading apps, as of Feb. 1, 2017:
Data source: relevant app stores.
IRA fees: maintenance and inactivity fees
Admittedly, it's easy to feel fleeced by account fees, so it's important that you understand a broker's fee schedule before opening an account. Two fees, maintenance and inactivity fees, should be on your radar as you shop around for a broker for your IRA.
Vanguard accounts can carry a $20 maintenance fee known as an annual "account service fee," which it charges customers who don't have at least $10,000 invested in its mutual funds or ETFs. That said, the fee is completely avoidable. Simply opt in to electronic document delivery to avoid a cramped mailbox and a $20 annual charge.
Charles Schwab doesn't have a maintenance or inactivity fee on its accounts.
The better IRA broker: Charles Schwab or Vanguard?
Depending on how you invest, there's a case to be made for either brokerage. If you really like investing with ETFs, Charles Schwab's lengthier list of commission-free ETFs may seal the deal. If you have a penchant for Vanguard-branded index funds, it'd only be natural to go direct to the source.
The truth is that every broker caters to a particular type of customer, and there isn't a perfect brokerage that fits the needs of every single investor. It's all about how a broker's pricing and capabilities fit within the demands of your portfolio. To be clear, The Motley Fool does not endorse any particular brokerage, but we can help you find one that is a good fit for you. VisitFool.com's IRA Centerto compare several brokers all on one page, and see if you qualify for any special offers for opening a new account.
10 stocks we like better thanWal-MartWhen investing geniuses David and TomGardner have a stock tip, it can pay to listen. After all, the newsletter theyhave run for over a decade, the Motley Fool Stock Advisor, has tripled the market.*
David and Tomjust revealed what they believe are theten best stocksfor investors to buy right now... and Wal-Mart wasn't one of them! That's right -- theythink these 10 stocks are even better buys.
Click hereto learn about these picks!
*StockAdvisor returns as of December 12, 2016The author(s) may have a position in any stocks mentioned.
Jordan Wathen has no position in any stocks mentioned. The Motley Fool has no position in any of the stocks mentioned. The Motley Fool has a disclosure policy.