Chargers Prepare For Potential Move to Los Angeles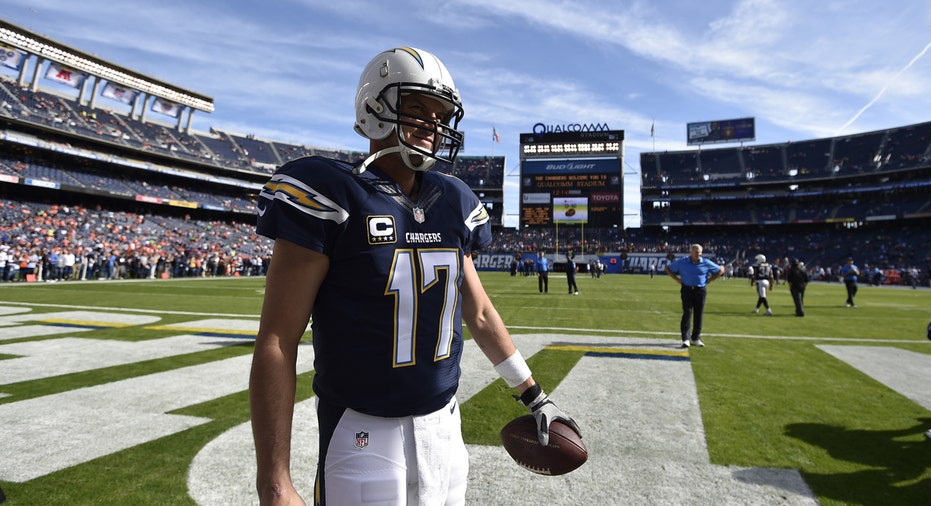 The San Diego Chargers have made preparations for a potential move to Los Angeles, leasing a portion of an Orange County office facility and working to secure nearby land for practice fields, the NFL said on its website on Friday.
The Chargers franchise, which landed in San Diego in 1961 and joined the National Football League as a result of the American Football Conference-NFL merger in 1970, appears on the verge of a move due to their long difficulty securing a new stadium.
The Chargers applied for a move to Los Angeles last January before it was determined they would remain put for at least the 2016 season.
In November, San Diego voters rejected a ballot measure that would have raised hotel occupancy taxes to help pay for a proposed $1.8 billion downtown stadium project.
The franchise has now taken concrete steps for a possible move as their new lease agreement provides them a front-office location in Costa Mesa, California. Though if the team ultimately remains in San Diego their lease agreement would be terminated.
(Writing by Jahmal Corner in Los Angeles; Editing by Amlan Chakraborty)