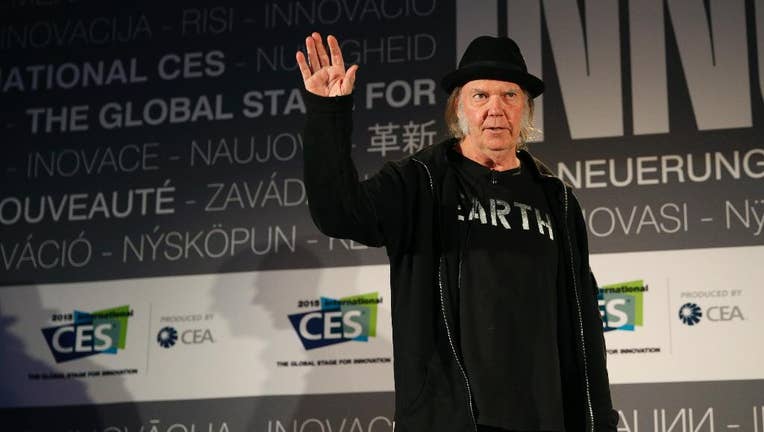 At a conference as vast as International CES where some 160,000 people can't possibly see every new gadget and gizmo offered, how can a company get noticed among the noise?
Hire a famous face.
Lending their celebrity to tech companies this week are retired NBA star Shaquille O'Neal, rapper Curtis "50 Cent" Jackson, comedian and television host Nick Cannon and several athletes.
Others, including radio and television personality Ryan Seacrest and rock star Neil Young, both started companies based on wanting a specific product themselves. In Seacrest's case it's a slim handheld keyboard attachment for iPhones, dubbed Typo2. For Neil Young, it's a crusade to make music sound better on a device small enough to fit in a pocket.