Cerner Corporation Reports Strong Q1 Growth Thanks to Higher New Systems Sales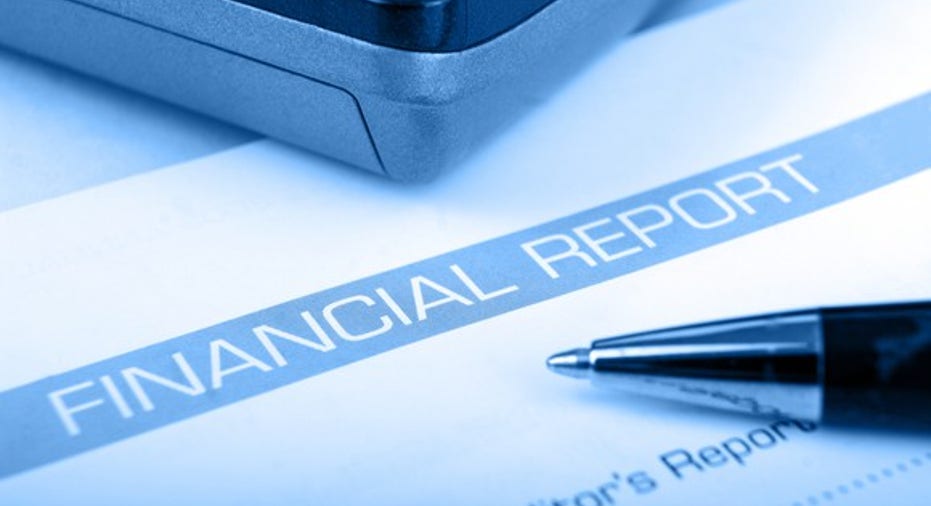 Cerner Corporation (NASDAQ: CERN)president Zane Burke stated in February that the company was entering 2017 "with a strong competitive position, a significant pipeline, and a solid growth outlook." This optimism was reinforced by Cerner's projection of year-over-year adjusted earnings growth of nearly 19% in the first quarter.
The healthcare technology company announced its first-quarter results after the market closed on Thursday. Did Cerner's sunny outlook prove accurate? Here are the highlights.
Image source: Getty Images.
Cerner results: The raw numbers
Data Source: Cerner.
What happened with Cerner this quarter?
Cerner enjoyed solid growth in system sales. Revenue from sales of new systems increased 14.5% year over year to $319.9 million. Revenue from support, maintenance, and services rose 9.4% from the prior year period to $918.2 million. Revenue stemming from reimbursed travel increased 17% year over year to $22.4 million. Cerner's total revenue came in at the high end of the guidance range provided previously.
The company's bottom-line improvement was even better. Cerner kept costs under control, with total operating expenses in the first quarter of $817.4 million, up 9.4% from the prior year period. General and administrative expenses actually declined almost 2% from the first quarter of last year to $88.4 million. As a result, Cerner was able to post earnings at the high end of its guidance range.
Bookings (the amount of prospective revenue from contracts signed but not yet implemented) in the first quarter totaled $1.25 billion. That reflected a 7% increase from the prior year period and was above the midpoint of Cerner's guidance range.
Cerner reported first-quarter operating cash flow of $303.6 million, with free cash flow of $144.4 million. Days sales outstanding in the first quarter was 71 days, down from 76 days in the same quarter of 2016. The company's total backlog stood at just over $16 billion, up 10% year over year.
What management had to say
Commenting on his company's first-quarter performance, Cerner president Zane Burke said, "Our first-quarter results represent a strong start to the year, with all key metrics at or above expected levels.Our results again included a significant number of new client wins, reflecting our strong competitive position and an active marketplace."
Looking forward
Cerner projects second-quarter revenue between $1.265 billion and $1.335 billion. Adjusted diluted earnings per share in the second quarter are expected to come in between $0.60 and $0.62.
For the full-year 2017, Cerner projects revenue in the range of $5.1 billion to $5.3 billion and adjusted diluted earnings per share between $2.44 and $2.56. Both ranges are consistent with previously provided guidance. The company also expects second-quarter bookings will be between $1.3 billion and $1.5 billion.
Cerner continues to attract new customers, with recent wins includingSt. Joseph's Healthcare System in New Jersey andPomona Valley Hospital Medical Center in California. The healthcare technology provider is also gaining additional ground with existing customers. For example, longtime customerPalmetto Health in South Carolina recently expanded Cerner's revenue cycle management software across four of its acute facilities.
The company's business appears to be in solid shape for the future. Recurring revenue from support, maintenance, and services gives Cerner a reliable revenue stream. And although there are no longer federal incentives for healthcare providers to adopt new technology, plenty of opportunities remain for Cerner to attract new customers that are unhappy with their current systems.
10 stocks we like better than CernerWhen investing geniuses David and Tom Gardner have a stock tip, it can pay to listen. After all, the newsletter they have run for over a decade, Motley Fool Stock Advisor, has tripled the market.*
David and Tom just revealed what they believe are the 10 best stocks for investors to buy right now... and Cerner wasn't one of them! That's right -- they think these 10 stocks are even better buys.
Click here to learn about these picks!
*Stock Advisor returns as of April 3, 2017
Keith Speights has no position in any stocks mentioned. The Motley Fool recommends Cerner. The Motley Fool has a disclosure policy.