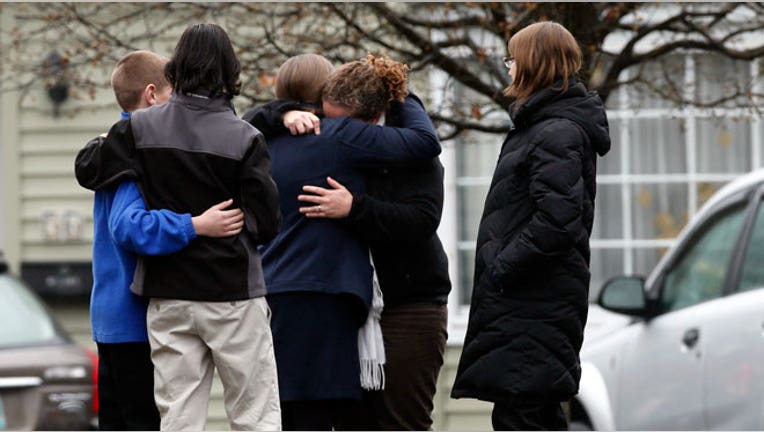 As the impact of last week's school shooting in Connecticut continues to reverberate, private-equity giant Cerberus Capital Management disclosed plans on Tuesday to sell off Freedom Group, the manufacturer of the Bushmaster assault rifle used in the massacre.
The decision comes as momentum builds in Washington to enact tighter gun-control legislation in an effort to lessen the chances of a similar mass shooting occurring in the future.
"We do not believe that Freedom Group or any single company or individual can prevent senseless violence or the illegal use or procurement of firearms and ammunition," Cerberus said in a statement.
However, the firm said it is "apparent that the Sandy Hook tragedy was a watershed event that has raised the national debate on gun control to an unprecedented level."
While Cerberus said that its role is "not to take positions, or attempt to shape or influence the gun control policy debate," it has decided to hire a financial advisor to sell its investment in Freedom Group.
It's not clear what company or companies may be interested in acquiring Freedom Group, which is one of the world's largest firearm manufacturers.
The Madison, N.C. company, which was acquired by Cerberus in 2006, owns a slew of brands, including Remington, H&R, DPMS/Panther Arms as well as Bushmaster. Freedom Group has more than 3,000 employees, sells products in 80 countries and has been in business for nearly 200 years.
Reports indicate that Adam Lanza used a Bushmaster .223 assault rifle in the massacre in Newtown, Conn. that left 26 people dead, including 20 children.
Cerberus noted that Freedom Group does not sell weapons or ammunition directly to consumers, only to federally licensed firearm dealers and distributors.
In the wake of the Sandy Hook massacre, a number of lawmakers have expressed a desire to enact stricter gun-control laws, including some pro-gun advocates like conservative Democrat Sen. Joe Manchin of West Virginia and Virginia Senator Mark Warner.
Other gun manufacturers are also coming under pressure. Shares of Smith & Wesson tumbled as much as 10% on Tuesday, leaving the company's stock down 18.5% since the day before the Sandy Hook massacre. Even with the recent slide, Smith & Wesson's shares have rallied about 80% so far this year.
Cerberus, which has more than $20 billion in assets under management, said it plans to return the capital from the proposed Freedom Group sale to investors.
The private-equity firm also said its employees were "shocked and deeply saddened" by last week's massacre.
"No words or actions can lessen the enormity of this event or make a dent in the pain that was inflicted on so many," Cerberus said.