CEOs 'highly confident' in U.S. economy, see it as top new-growth market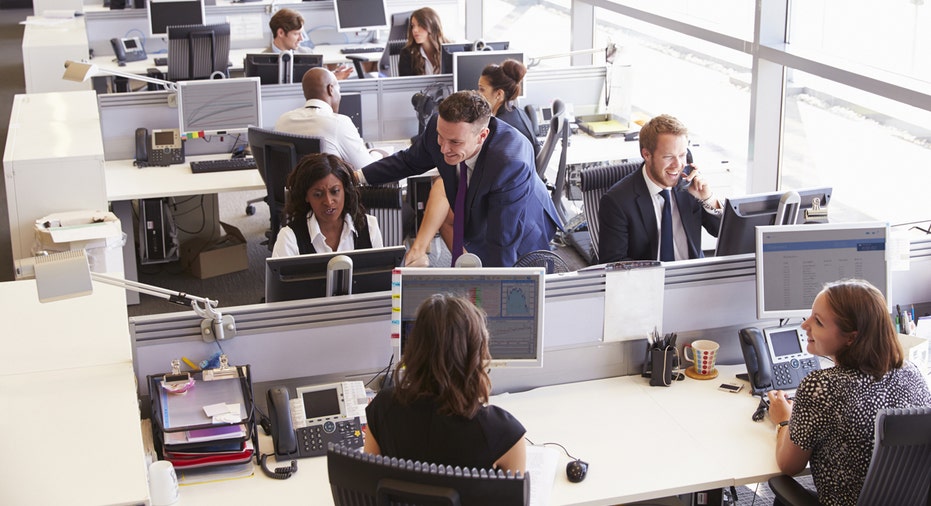 The first quarter of 2017 might have been off to a slow start for the U.S. economy, but 400 U.S. CEOs surveyed by KPMG said they are "highly confident" in America's growth engine over the next three years and see the U.S. as a top growth market.
President Donald Trump's policy proposals, including tax and health care reform alongside more spending on infrastructure, have yet to kick start economic growth. But according to the survey results, most CEOs aren't expecting much in the way of policy reform from Washington. Instead, they're focused on harnessing the power of disruptive technologies like artificial intelligence and machine learning, as well as fending off competition.
"CEOs have seen the future and it's digital," the survey said. "They are building strategies around speed-to-market, technology transformation and scaling up their own business processes and operations."
Figures show 44% of the CEOs surveyed are "highly confident" in U.S. economic growth prospects over the next three years, up from 23% a year ago. What's more, confidence in global economic growth rose to 82% from 74%, while a majority of CEOs see the U.S. as a top market for new growth. That 92% majority compares to 44% who last year said India would be a top market.
"[CEOs] understand that in today's fast-changing, ultra-competitive environment of digitizing their business and investing in new technologies is critical and will result in a need for new talent," said Lynne Doughtie, chairman and CEO of KPMG, in a statement.
With one in five CEOs believing their sector will see a major disruption as a result of technological innovation in the next three years, the top five strategic priorities respondents outlined include greater speed to market, digitization of the business, becoming more data driven, building public trust, and implementing disruptive technology.
Essentially, the goal is to become the disruptor, not the one being disrupted. Given that, 60% of CEOs see disruption more as an opportunity than a threat. The findings point to several examples of businesses using new tools and forward thinking to either catch up to or get out ahead of the competition. One such business is Tyson Foods where big data has helped the company more quickly and effectively forecast needs across the supply chain to get consumers the products they want when they need them.
But moving more toward digital-forward business models doesn't mean losing sight of the employees who keep the companies going each day. KPMG's survey showed 80% of CEOs said they will increase investment in employee recruitment over the next three years, while digital infrastructure and workforce training for employees to interact with emerging cognitive technologies remain among the top three priorities.