Celldex Therapeutics, Inc.'s 3 Best Moves in 2016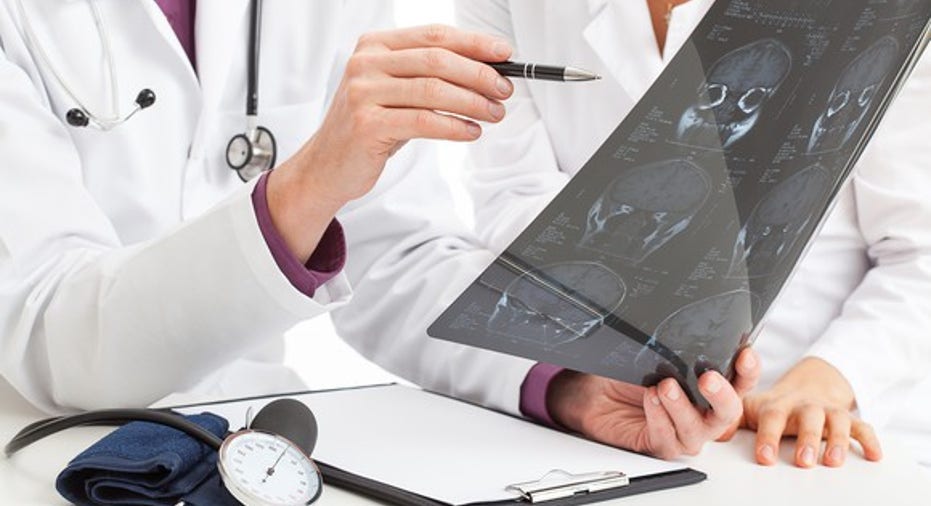 Although a surprising trial failure made 2016 a punishing year for Celldex Therapeutics (NASDAQ: CLDX) investors, the beaten-up biotech took several wise steps that could set it up for success in 2017 and beyond. Here's a look at three of the best moves this cancer therapy developer made last year.
Image source: Getty Images.
1. Post-meltdown pivot
Rintega's failure to outperform a standard brain cancer treatment had more to do with surprisingly good results in the control group than poor results from the experimental arm. Failure of a lead candidate under these circumstances might have led many biotechs to take another shot. Perhaps the best move this company made last year was an immediate pivot away from Rintega and toward its current lead candidate.
Celldex began laying the groundwork for glembatumumab vedotin ("glemba") years ago with a trial involving breast cancer patients who had received a median of seven prior therapies. A small subset of patients in the study with triple-negative tumors that express glemba's target survived 133% longer without showing signs of increased disease activity. Now the company's best shot at earning an approval is an ongoing pivotal trial with a larger number of patients from this under-served population.
Enrolling the expected 300 breast cancer patients with triple-negative tumors that also express glemba's target protein has been slow going. The good news is, a repeat performance of the highly significant results seen in the smaller study would more than justify Celldex Therapeutics' recent enterprise value of about $160 million.
2. Kolltan acquisition
In November, Celldex purchased Kolltan Pharmaceuticals. The privately held drug developer has an antibody discovery platform, but its main assets of interest were ahead and neck cancer candidateand a gastrointestinal tumor candidate, both of which are already in early-stage clinical trials.
Simply making a purchase isn't necessarily a great move, but Celldex shelled out just $62.5 million upfront for two clinical-stage candidates. If they eventually earn approvals and succeed in the commercial setting, Kolltan's former owners are eligible to receive another $172.5 million. While it would be nice to see Celldex expand its already robust pipeline with product sale proceeds, adding two drugs already in clinical trials with minimal upfront risk is a welcome sign of prudence in an otherwise frothy biotech market.
3. Advancing varli
Rintega's failure highlighted the importance of having a deep bench, and Celldex is wisely preparing another candidate for the on-deck circle. Varlilumab ("varli") is a protein designed to enhance a patient's immune response to cancer. It's under development for treatment of a variety of tumors in combination with exciting new therapies including Opdivo fromBristol-Myers Squibb, Tecentriq from Roche, and Celldex's own lead candidate, glemba.
Celldex is picking up the check for an early-stage trial with Tecentriq, but Bristol-Myers will share expenses from a mid-stage study with Opdivo in five different tumor types. Should any one of these indications warrant a further study that the big pharma is willing to fund, it could send Celldex stock soaring.
Image source: Getty Images.
The varli and glemba combination study in advanced melanoma is also worth watching out for. The trial will enroll patients who have worsened following treatment with checkpoint inhibitors such as Yervoy, Opdivo, Tecentriq, and Keytruda. Earlier this year, glemba alone showed an ability to shrink tumors in similar patients who had exhausted treatment options. If adding varli to the trial protocol improves the response rate, the combination could earn an approval in this growing niche of patients with an un-met need.
Tiny valuation, big pipeline
Clinical-stage biotech stocks are inherently risky, and Celldex is no exception. Following the Rintega meltdown, though, it seems the market is blind to its vast pipeline of differentiated candidates that would soften the blow of another surprise failure.
The company has deftly assembled a diverse oncology pipeline that drugmakers several times its size would be proud of. Glemba, varli, and assets acquired from Koltan are just four of seven drugs under investigation across 11 company sponsored clinical trials, plus several ongoing studies have been funded by independent investigators.
It's hard to imagine none of these shots eventually crossing the goal line. If just one sneaks past, patient investors would enjoy some market-beating returns.
10 stocks we like better than Celldex Therapeutics When investing geniuses David and Tom Gardner have a stock tip, it can pay to listen. After all, the newsletter they have run for over a decade, Motley Fool Stock Advisor, has tripled the market.*
David and Tom just revealed what they believe are the 10 best stocks for investors to buy right now...and Celldex Therapeutics wasn't one of them! That's right -- they think these 10 stocks are even better buys.
Click here to learn about these picks!
*Stock Advisor returns as of Nov. 7, 2016.
Cory Renauer has no position in any stocks mentioned. You can follow Cory on Twitter @coryrenauer or LinkedIn for more biopharma investing insight.
The Motley Fool recommends Celldex Therapeutics. The Motley Fool has a disclosure policy.