Celldex Therapeutics, Inc. Bounces Higher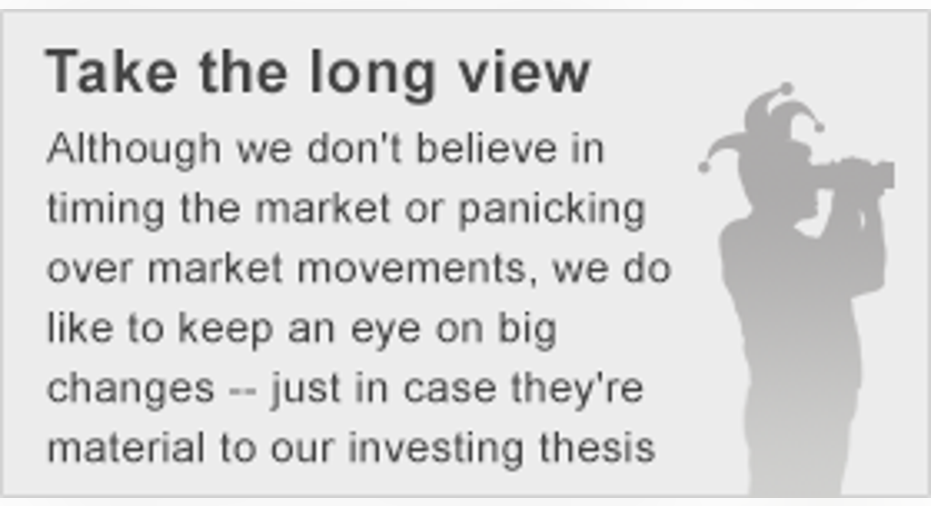 IMAGE SOURCE: Marvin 101 via WIKIMEDIA Commons.
What: Celldex Therapeutics ended the day up almost 12% on no news.
So what: If there's one thing that's almost universally true about biotech failures, it's that investors tend to overshoot the bottom. Selling begets selling until eventually investors decide that what's left after the failure is worth more than the biotech's market cap.
In Celldex's case, its crash happened earlier this month, when its brain cancer vaccine Rintega failed its clinical trial. Shares continued to fall for days after the initial decline.
Now what: At the end of the year, Celldex had no debt and $290 million in cash, which management believes will get the company through at least the end of 2017.
The biotech has other programs besides Rintega, including glembatumumab vedotin, which is in a registration trial for triple negative breast cancer that should read out in 2017 and a few other phase 2 trials in other cancers that could read out sooner. Further back, there's varlilumab (CDX-1127), an immuno-oncology drug that's being tested in combination with Bristol-Myers Squibb's Opdivo and is in a phase 2 trial.
It's back to a waiting game with Celldex, and we'll probably see more days where the company's share price goes up or down on no news as investors try to figure out the appropriate value to put on its pipeline and ever-decreasing supply of cash.
The article Celldex Therapeutics, Inc. Bounces Higher originally appeared on Fool.com.
Brian Orelli has no position in any stocks mentioned. The Motley Fool recommends Celldex Therapeutics. Try any of our Foolish newsletter services free for 30 days. We Fools may not all hold the same opinions, but we all believe that considering a diverse range of insights makes us better investors. The Motley Fool has a disclosure policy.
Copyright 1995 - 2016 The Motley Fool, LLC. All rights reserved. The Motley Fool has a disclosure policy.