Caterpillar Warns on Its Weak Start to 2016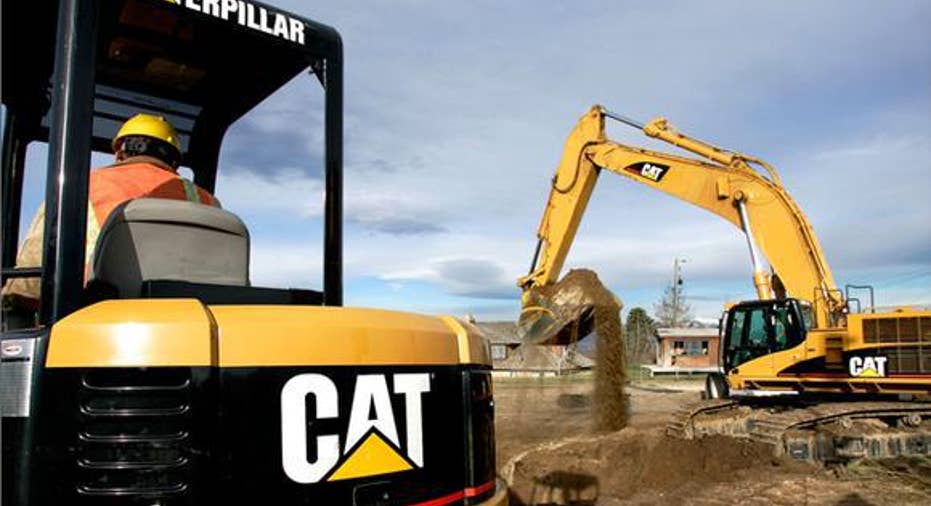 Image source: Caterpillar.
Investors have had to deal with tough conditions in the heavy-industry segment of the global economy for years, and Caterpillar has been one of the hardest-hit companies in the industry. Caterpillar's sales dwarf those of peers Deere and Joy Global , and unlike the more focused businesses Deere has with agricultural equipment, and Joy Global has with mining equipment, Caterpillar seeks to serve customers in a wide range of industries.
Thursday morning, Caterpillar issued an early outlook on its first-quarter financial performance that once again fell short of what investors had expected to see. That poor guidance raises new questions about when investors can expect a cyclical turnaround from the heavy-equipment maker. Let's look more closely at what Caterpillar said today and what impact it could have in the long run.
What Caterpillar saidAt a conference in London early Thursday, Caterpillar gave initial guidance for its expected first-quarter 2016 results. First-quarter revenue is expected to be between $9.3 billion and $9.4 billion, which would represent about a 10% shortfall compared to the current consensus forecast among investors for $10.36 billion. Even worse, earnings guidance of $0.50 to $0.55 per share could fall short by as much as half from what investors were hoping to see from Caterpillar this quarter. Even after factoring in about $0.15 per share in restructuring costs, Caterpillar's bottom-line results won't live up to what shareholders wanted.
The disturbing part of Caterpillar's downbeat guidance is that it comes in the face of expectations that already reflected the extremely difficult conditions the company is working to overcome. If the new guidance is correct, first-quarter earnings could fall 70% to 75% from year-ago levels, and revenue declines could be off by more than 25%.
Keeping a positive mind-setEven with the immediate concerns Caterpillar investors have, the company is maintaining an upbeat philosophy. As the company's presentation noted, Caterpillar is focusing on execution even as it deals with a tough environment. Its primary focus is on growth, and moves to increase spending on research and development while streamlining its operations should serve to improve results both now and into the future.
Digital initiatives have become more important in the industry, and just as Deere is working to take advantage of Internet of Things initiatives to make equipment more useful for its agricultural customers, Caterpillar believes it can take steps to stay at the cutting edge of innovation with its equipment in a broader array of uses. Caterpillar highlighted the fact that it has improved its position in the machinery market for five years in a row, taking advantage of weak times to boost market share and set itself up for greater long-term success.
Perhaps more importantly to shareholders, Caterpillar did not take the opportunity to change its guidance for the full 2016 year. Instead, the company reiterated those figures, which include a sales range of $40 billion to $44 billion and earnings of $3.50 to $4 per share.
Some recent signs could help support the bull argument for Caterpillar this year. The dollar's strength has started to give way to flatter performance, and currencies in resource-dependent countries like Canada and Australia have bounced back substantially from their lowest levels in 2015. Commodity prices have also climbed from their multi-year lows, and both Caterpillar and Joy Global have seen their shares rise as a result because of their exposure to the now-soaring mining industry. Similarly, prospects for agriculture look like they could improve, and that has lifted Deere as well.
Caterpillar still has a long way to go before it can declare victory and give shareholders the long-term returns they had gotten used to prior to the global economic slowdown. By taking necessary steps now, though, Caterpillar is getting into position to benefit when the tide does turn in its favor.
The article Caterpillar Warns on Its Weak Start to 2016 originally appeared on Fool.com.
Dan Caplinger has no position in any stocks mentioned. The Motley Fool is short Deere & Company. Try any of our Foolish newsletter services free for 30 days. We Fools may not all hold the same opinions, but we all believe that considering a diverse range of insights makes us better investors. The Motley Fool has a disclosure policy.
Copyright 1995 - 2016 The Motley Fool, LLC. All rights reserved. The Motley Fool has a disclosure policy.