Carter's, Inc. Starts 2017 Strong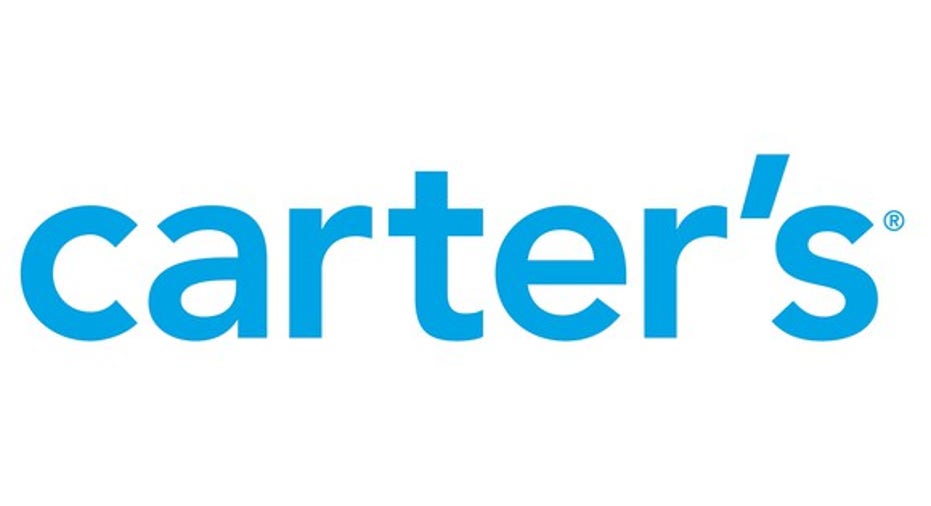 Carter's Inc.(NYSE: CRI)released another better-than-expected quarterly report Thursday morning, highlighted by strong wholesale and eCommerce demand to start the year. And shares of the kids' clothing retailer climbed almost 3% Thursday when all was said and done.
So let's button our cardigans and double-knot our shoes to get a closer look at how Carter's started 2017, as well as what investors should expect going forward.
Image source: Carter's.
Carter's results: The raw numbers
Data source: Carter's, Inc.
What happened with Carter's this quarter?
The recently acquired Skip Hop brand contributed $10.4 million to consolidated sales.
On an adjusted (non-GAAP) basis -- which adds perspective by excluding items like stock-based compensation and acquisition expenses -- net income declined 12.8%, to $47.6. Adjusted earnings per share also fell 7.8%, to $0.97.
Keep in mind this is Carter's slowest time of the year, and this year's Easter holiday occurred in April versus March last year. As such,Carter's guidance provided last quarter called for revenue to decline in the low-single-digit range, and for adjusted earnings per share of $0.80 to $0.85.
Carter's repurchased and retired 543,944 shares of common stock this quarter for $46.6 million.
U.S. retail segment revenue climbed 2.7%, to $363.8 million, as contributions from new locations offset a 3.5% decline in U.S. retail comparable sales. Within the latter, eCommerce comparable sales growth of 19% only partially offset a stores comparable sales decline of 10.4%. The recently acquired Skip Hop brand also delivered retail revenue of $0.4 million.
U.S. Wholesale segment revenue climbed 0.2%, to $292.6 million, as a $6.8 million contribution from Skip Hop more than offset lower demand for Carter's and OshKosh wholesale products.
International segment revenue fell 1.9% (down 3.7% at constant currency), to $76.4 million, as lower wholesale demand offset growth in Canada retail, China eCommerce, and $3.3 million in Skip Hop international sales.
What management had to say
Carter's CEO Michael Casey stated:
Looking forward
For the current quarter, Carter's anticipates revenue will increase 6% to 8% year over year -- well above the 5.6% growth investors were expecting -- which should translate to adjusted earnings per share of $0.65 to $0.70. That's down from $0.72 per share in last year's second quarter, and below consensus estimates for second-quarter earnings of $0.82 per share. But Carter's also noted its guidance assumes top-line growth in all segments, as well as "increased spending to support the company's long-term growth strategies [...]."
To be sure, Carter's reiterated its previous guidance for full-year 2017 revenue to increase 4% to 6% over 2016, and for year-over-year growth of 8% to 10% in adjusted earnings per share.
In the end, though its latest results might not look encouraging at first glance given the timing of Easter this year, this was an undeniably strong quarter as Carter's continues to expand its reach and extend its industry leadership. With shares up almost 10% so far in 2017 -- but still down almost 10% over the past year -- I think investors should be more than happy with where Carter's stands today.
10 stocks we like better than Carter'sWhen investing geniuses David and Tom Gardner have a stock tip, it can pay to listen. After all, the newsletter they have run for over a decade, Motley Fool Stock Advisor, has tripled the market.*
David and Tom just revealed what they believe are the 10 best stocks for investors to buy right now... and Carter's wasn't one of them! That's right -- they think these 10 stocks are even better buys.
Click here to learn about these picks!
*Stock Advisor returns as of April 3, 2017
Steve Symington has no position in any stocks mentioned. The Motley Fool owns shares of and recommends Carter's. The Motley Fool has a disclosure policy.