Car shoppers paid record prices in October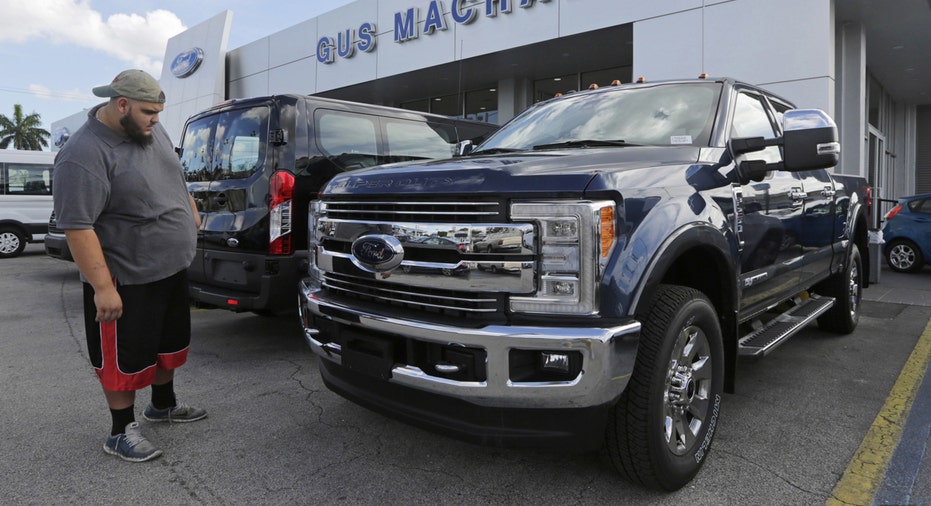 The price tag on new vehicles raced to a record high in October, fueled by a seismic shift to pricier SUVs and trucks.
Average transaction prices climbed to $35,428 last month, according to data from car-shopping website Edmunds. That reflects a 2% increase versus October 2016.
Consumers kept their monthly payments in check by adding to their down payments, which also entered record territory. The average down payment in October was $3,966, up $374 compared to last year.
"The shift away from passenger cars in favor of trucks and SUVs is impacting all facets of the auto market," said Jessica Caldwell, executive director of industry analysis for Edmunds. "Interest rates are rising and bigger vehicles have higher price tags, but so far car shoppers don't seem to be shying away from putting more money down or having a higher monthly payment to drive the vehicle they want."
Caldwell added that automakers will likely continue to offer hefty discounts on passenger cars, a segment that has suffered from declining sales.
The industry has expanded incentive programs to help move older inventory off dealer lots. Edmunds said incentives remained near record levels at $3,472 per vehicle, and 72% of all vehicles sold last month were from the 2017 model year. Most manufacturers begin shipping cars for the next model year by the end of the summer.
Auto sales dropped an estimated 1.3% in October amid softer demand across the industry. BMW said technical difficulties would delay its monthly sales report until Thursday.
Ford (NYSE:F) reported a 6% increase in October sales, driven by F-Series pickup trucks and fleet shipments. General Motors (NYSE:GM) booked a 2.2% decline, while Fiat Chrysler Automobiles (NYSE:FCAU) said its sales dropped 13%.