Car Inventories Swell to 13-Year High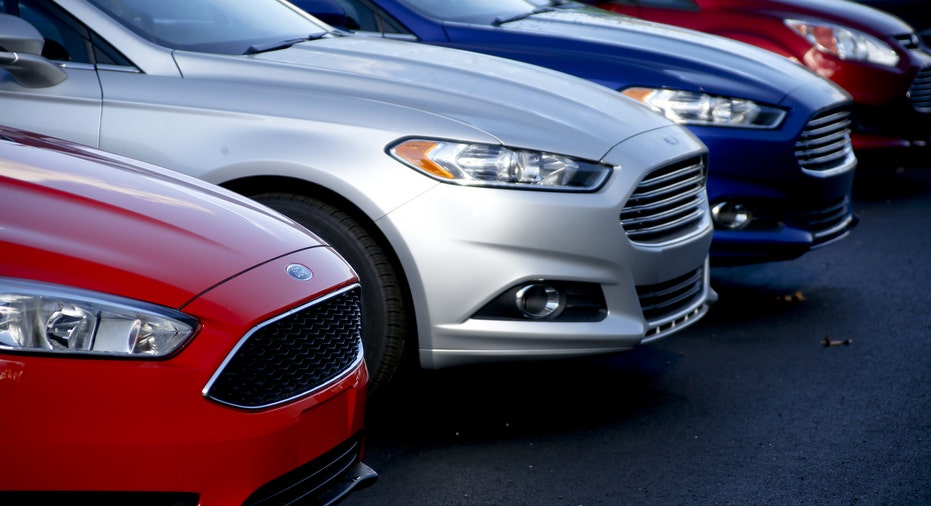 Even with U.S. auto sales keeping a steady pace, inventories have swelled to their highest level since 2004, a potentially troubling sign for automakers.
Sales of new cars, trucks and SUVs are poised to grow 2.1% year-over-year in March, according to a forecast by Edmunds. Analysts at the car-shopping service also see March sales accelerating 21% over February's results.
However, more of those vehicles are sitting idle on car lots. In February, new vehicles waited in dealer inventory for an average of 74 days before a sale, the most "days to turn" since the government's Cash for Clunkers program in 2009.
"We are at record sales levels, so you would expect higher inventories. But sales are leveling off. There's also a buildup of car inventory, and I don't know how much of that can be moved," said Jessica Caldwell, executive director of industry analysis at Edmunds.
Passenger cars accounted for roughly 38% of all new vehicles sold during the first two months of the year, reflecting a sharp decline. Sedans have fallen out of favor with many consumers enticed by roomy and fuel-efficient crossovers. Although manufacturers have cut production of some small cars, supplies remain at elevated levels.
In addition to growing inventories, analysts are keeping close watch on incentive spending, loan durations and used-car prices. Caldwell added that interest rates are edging higher, creating another headwind down the road.
Banks are stretching out loans to make payments more affordable for buyers, extending loan terms as high as 84 months, Caldwell noted. The average loan term in February marked an all-time high at 69.1 months, beating the previous record set in September 2016, based on Edmunds data.
Edmunds said U.S. auto sales will be essentially flat for the first quarter. In March, General Motors (NYSE:GM) is expected to see the best growth at 9.6% compared to the same month a year ago. Ford (NYSE:F) sales will drop 8.2%, Edmunds predicts, while Fiat Chrysler (NYSE:FCAU) is headed for a 2.7% increase.
For the full year, sales appear to be falling short of last year's record of 17.55 million vehicles. Edmunds is looking for a 2017 total of 17.2 million vehicles amid softer consumer demand for both cars and utilities as the year progresses.
Moody's recently said automakers will post a smaller decline at 17.4 million units. J.D. Power and LMC Automotive are a little more optimistic, projecting sales of 17.6 million.
"We're really at a crossroads," Caldwell said, adding that manufacturers will likely make moves to further reduce their inventories of sedans. "The industry was at record levels, and now they're starting to come off of that. It makes it really hard to plan."