Canadian PM Trudeau says he'll work closely with Trump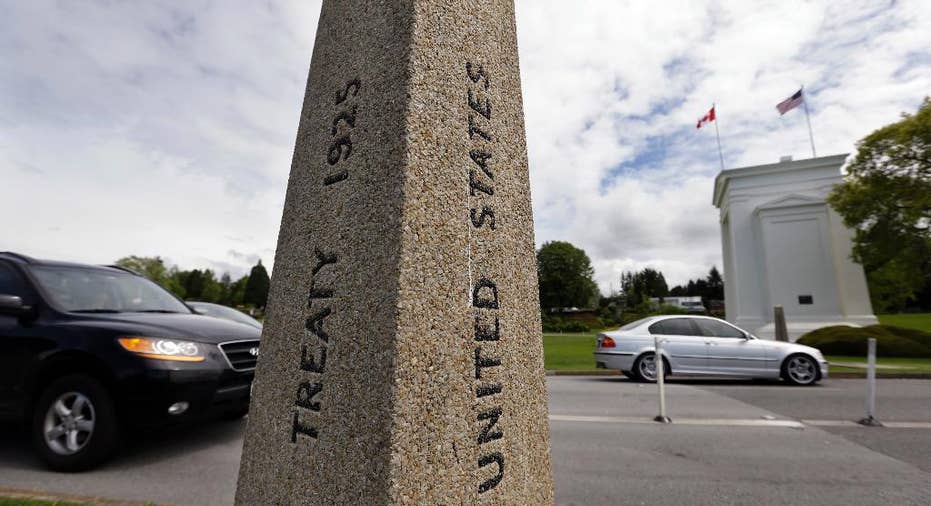 Canadian Prime Minister Justin Trudeau vowed Wednesday to work "very closely" with President-elect Donald Trump.
The Liberal prime minister told students at an event in Ottawa that he will work with Trump not just for Canadians "but for the whole world." He earlier offered his congratulations in a statement and said Canada has no closer ally and partner than the United States.
But Trudeau's openness to trade, refugees and the environment stands in stark contrast to Trump. Of particular concern to Canada is Trump's vow to renegotiate the North American Free Trade Agreement. A spokeswoman for Trudeau said the prime minister would not be taking questions from the media on Wednesday.
Trudeau told the students he sees a message in the election. Trump awakened a movement of angry working-class voters.
"The fact is, we've heard clearly from Canadians and from Americans that people want a shared shot at success," Trudeau said. "We share a purpose, our two countries, where we want to build places where the middle class and those working hard to join it have a chance."
A positive for Canada could be the eventual approval of TransCanada's Keystone XL pipeline from Alberta to the U.S. Gulf Coast. President Obama nixed it but Trump supports the pipeline though he has said he wants a share of the profits.
"TransCanada remains fully committed to building Keystone XL," TransCanada spokesman Mark Cooper said. "We are evaluating ways to engage the new administration on the benefits, the jobs and the tax revenues this project brings to the table."
Brad Wall, premier of the Canadian province of Saskatchewan, noted Trump's support for Keystone XL.
"And with Republican majorities in both the House and Senate, I am hopeful that this important project will move ahead quickly," Wall said in a statement. "On the other hand, I hope he reconsiders his plan to end the North American Free Trade Agreement."
The Canadian government confirmed Wednesday the website for Citizenship and Immigration Canada became temporarily inaccessible Tuesday night as a result of a significant increase in the volume of traffic as election returns favored Trump.
Internet searches for "move to Canada" and "immigrate to Canada" spiked Tuesday night and "Canada" was a leading U.S. trend on Twitter, with more than 1 million tweets. Some Americans had vowed previously to move north when George W. Bush was re-elected president in 2004 but few, if any, did.