Canadian mining company not suspending investments in Greece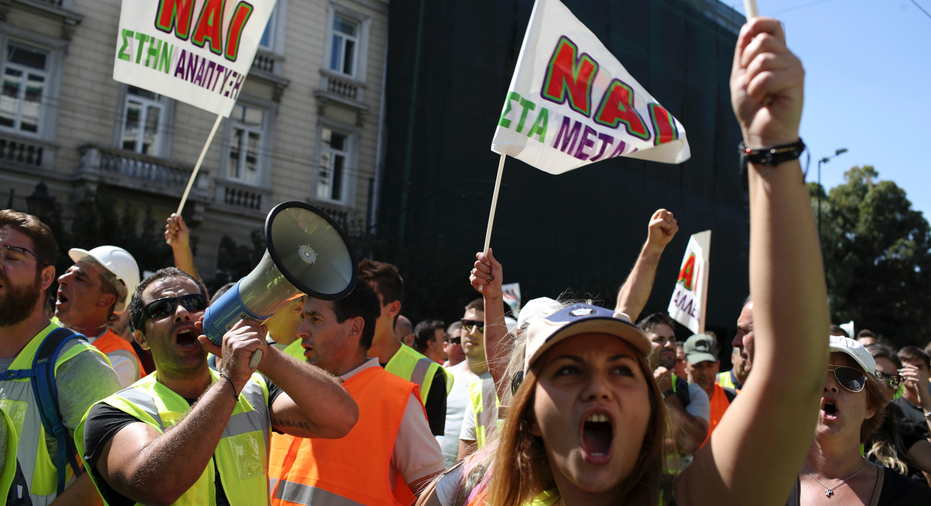 A Canadian mining company that is one of Greece's largest foreign investors said Thursday it would not suspend operations in the country as it had threatened to do earlier this month, after starting a "constructive dialogue" with the government.
Vancouver-based Eldorado Gold said it was in talks with Greece's Energy and Environment Ministry, and noted it had received several outstanding permits in recent days. Other issues of contention with the Greek state are being handled in a formal arbitration process.
Company president and CEO George Burns said in a statement that Eldorado Gold still reserved the right to suspend operations should their talks with the ministry "prove unsuccessful."
The company had threatened to suspend all investments in Greece and carry out only maintenance and environmental work if all pending permits were not issued by Sept. 22. The move would have endangered the jobs of about 2,000 staff and contractors.
The government had countered that the company had not provided all necessary information and accused it of attempting to apply political pressure.
Burns noted the company was "very pleased with the constructive dialogue that is underway," adding that several "long overdue routine permits" had been issued for one of the company's operations in northern Greece.
"As a result of these developments we have decided to temporarily postpone our decision to place our assets in Halkidiki on care and maintenance," he said.
Earlier on Thursday, about 200 Eldorado workers protested in Athens, demanding the government ensure the company continues operating.
The workers gathered outside the ministry building during the morning rush hour, banging their hard hats on the road and holding banners saying "Yes to Development."
The mines in Halkidiki have been mired in controversy for decades, with many in the local communities opposing their operation on environmental grounds, saying they fear widespread pollution and the destruction of forests.
The company counters that it is cleaning up pollution left by its predecessors and that it carries out extensive environmental restoration work.
In the northern city of Thessaloniki, a court on Thursday acquitted 21 people of charges that they had allegedly been involved in violent demonstrations in 2012 against Eldorado's activities.