Canada Goose shares rise as 'bomb cyclone' approaches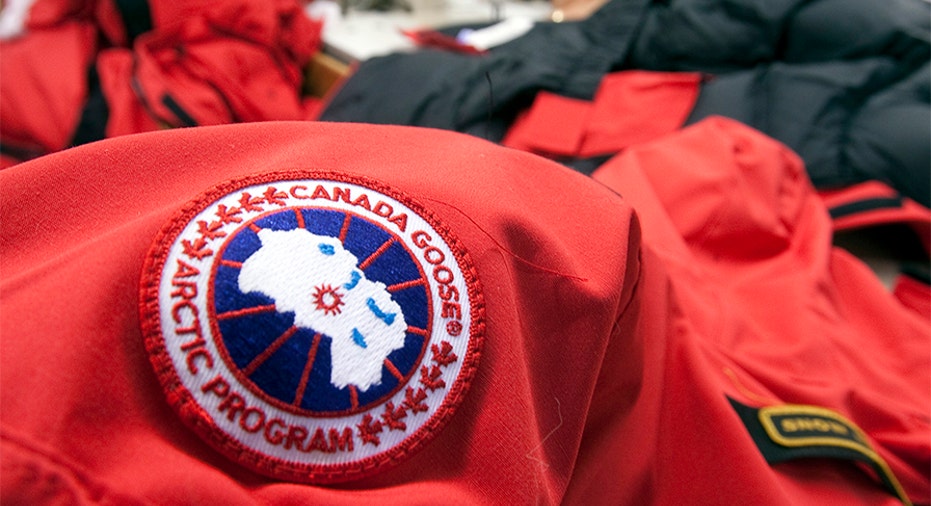 Canada Goose (NYSE:GOOS) shares are heating up this week as consumers prepare for record-setting cold from a "bomb cyclone" winter storm along the East Coast.
The Canadian winter coat manufacturer's stock rose more than 3% in trading Wednesday. Shares rose above $33 as Canada Goose posted its highest share price since its initial public offering last March.
Ticker
Security
Last
Change
Change %
GOOS
CANADA GOOSE HLDGS
15.23
-0.80
-4.96%
Barron's reported Wednesday that customers were lined up outside Canada Goose's New York City store. Shares are up more than 50% since Nov. 1. The company is known for its premium winterwear offerings, such as $1,000 jackets.
"We've been really busy for the past few weeks," a security guard at the store told the publication.
Canada Goose has posted multiple strong quarterly results since going public. The company saw revenue increase 34.7% to $172.3 million when it reported second-quarter earnings last November, prompting management to raise its full-year growth target.
A powerful winter storm known as a "bomb cyclone" is expected to dump snow, freezing rain and strong winds on the East Coast from Florida to Maine late this week. Officials are warning residents to beware of dangerously low temperatures and snowfall that could exceed one foot in some areas.
The term "bomb cyclone" refers to a rapid drop in atmospheric pressure that is expected to accompany the storm.
A bomb cyclone "can happen when a cold air mass collides with a warm air mass, such as air over warm ocean waters. The formation of this rapidly strengthening weather system is a process called bombogenesis, which creates what is known as a bomb cyclone," the National Oceanic and Atmospheric Administration said.