Can You Guess Under Armour, Inc.'s Best-Selling Online Items?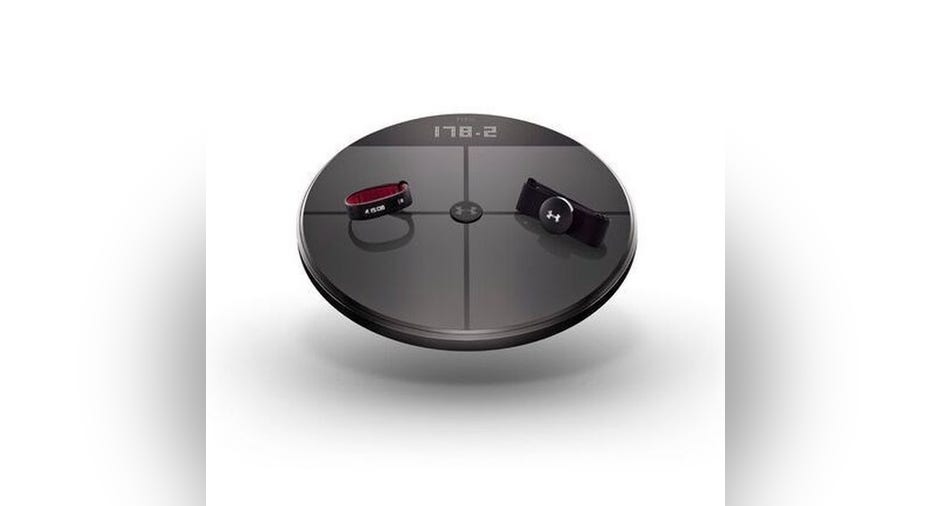 If Under Armour has proved anything to investors this year, it's that the brand is capable of more than "just" leading the performance athletic apparel market for which it's primarily known.
That's not to say apparel isn't still a crucial part of the business. To the contrary, apparel remains at Under Armour's core, as the segment's revenue climbed a healthy 20% year over year in the first quarter of 2016, to just under $667 million, representing nearly two-thirds of the company's total sales.
But that also lagged Under Armour's overall growth. First-quarter revenue skyrocketed 30% year over year, to $1.05 billion, and more than 30% came from Under Armour's high-margin direct-to-consumer business, which includes both its own outlet stores and 26 global e-commerce sites. And though Under Armour doesn't specifically break out its e-commerce sales, company founder and CEO Kevin Plank did note during last quarter's call that e-commerce is handily outpacing overall growth.
This raises the question: Which items are driving the online channel's relative sales outperformance?
The runner-up: UA HealthBox
UA HealthBox retails for $400. IMAGE SOURCE: UNDER ARMOUR.
As it turns out, the second best-selling item in Under Armour's online repertoire last quarter was UA HealthBox, a $400 "connected fitness system" that includes a smart fitness band, smart scale, smart chest strap, and one-year memberships to Under Armour's MyFitnessPal Premium and MapMyFitness MVP apps.
Make no mistake: This is a huge win for Under Armour, considering it only just unveiled UA HealthBox at the 2016 Consumer Electronics Show this past January, and then officially launched the product the following month.
Plank rightly called it a "great initial consumer reaction" to the Connected Fitness bundle, saying it left the company excited for the potential of UA HealthBox's broader retail rollout through the spring season. Even so, UA HealthBox's early success already helped Under Armour's Connected Fitness revenue last quarter grow 119% year over year, to $19 million.
Curry (Two) for the win
Arguably even more exciting to investors are the implications of Under Armour's No. 1 best-selling online item: The Curry Two basketball shoe.
The Curry Two shoe was Under Armour's top-selling online item last quarter. IMAGE SOURCE: UNDER ARMOUR.
More specifically, the Curry Two was a crucial factor enabling Under Armour's footwear revenue to grow 64% year over year last quarter, to $264 million. But even after all that growth, footwear still represented only around 25% of total sales in Q1. By comparison, Under Armour competitor Nike generated nearly $5.1 billion in Nike Brand footwear sales last quarter alone, representing around 63% of the industry juggernaut's total revenue.
Given that enormous runway for growth, Plank unsurprisingly referred to Stephen Curry as "the footwear MVP for Under Armour," called him a "once-in-a-generation opportunity for our brand," and promised his team is "laser focused on delivering against that potential."
Plank also teased, "Our strong momentum in the fourth quarter of 2015 carried through into the new year, with the Curry Two topping the signature shoe charts consistently week after week."
What's more, Curry Two is driving awareness for the brand on a global scale. Thanks in part to Under Armour's decision to bring Curry on a trip to China last summer, for example, footwear accounted for almost one-third of Under Armour's overall business in the Middle Kingdom, compared with less than 20% for the rest of the world in 2015.
But this also happenedamid the Golden State Warriors' record-breaking 73-win regular season, andbeforeCurry won his second consecutive Most Valuable Player award and became the first ever unanimous MVP in NBA history.
All things considered -- and though not many people stateside equate Under Armour as a true footwear brand yet -- it would have been shocking if Under Armour's best-selling online item was anythingbutthe Curry Two last quarter.
The article Can You Guess Under Armour, Inc.'s Best-Selling Online Items? originally appeared on Fool.com.
Steve Symington owns shares of Under Armour (A Shares) and Under Armour (C Shares). The Motley Fool owns shares of and recommends Nike and Under Armour (A Shares). The Motley Fool owns shares of Under Armour (C Shares). Try any of our Foolish newsletter services free for 30 days. We Fools may not all hold the same opinions, but we all believe that considering a diverse range of insights makes us better investors. The Motley Fool has a disclosure policy.
Copyright 1995 - 2016 The Motley Fool, LLC. All rights reserved. The Motley Fool has a disclosure policy.