Can You Guess How Many Americans Want Obamacare Repealed and Replaced Right Now?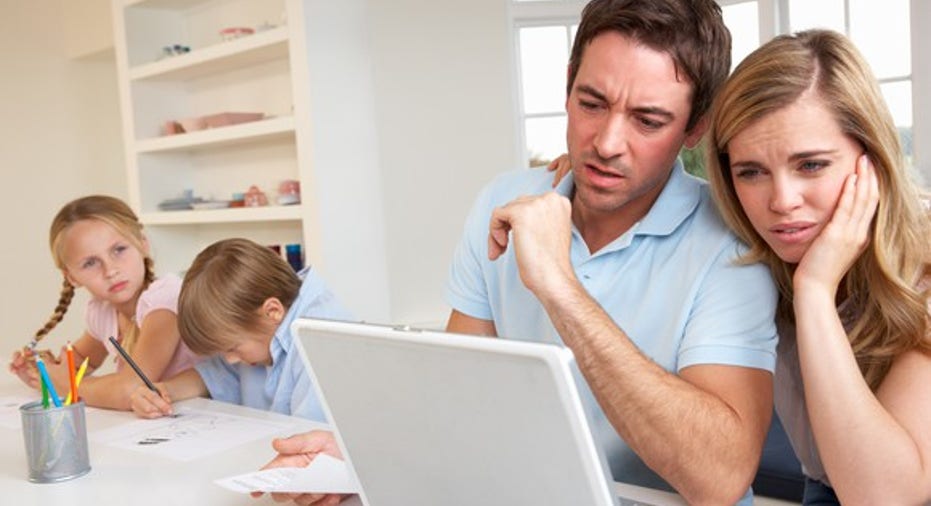 The clock is ticking, and the Affordable Care Act (ACA), which the healthcare industry and consumers have been adjusting to over the past couple of years, could soon be no more.
The ACA, which is more commonly referred to as Obamacare, is a bit of a mixed bag. On one hand, it's allowed more than 20 million people who previously had little or no access to health insurance gain coverage. Without Medicaid expansion in 31 states and the ability to access federal subsidies via the Advanced Premium Tax Credit and cost-sharing reductions, healthcare premiums and doctor visits would simply be too costly for these 20 million-plus Americans.
Image source: Obama White House, Flickr.
On the other hand, Obamacare was never well liked. The Kaiser Family Foundation's near-monthly Health Tracking Poll had just a handful of months since March 2010 where the "favorable" views of the ACA outnumbered the "unfavorable."
Premium inflation has also been exceptionally high in 2017, which is the result of ACA plans being unsustainable for many of our nation's largest insurers. With UnitedHealth Group (NYSE: UNH), Humana (NYSE: HUM), and Aetna (NYSE: AET) all gutting their coverage options in 2017 -- UnitedHealth reduced its coverage from 34 states to just three, while Humana and Aetna reduced their county-based coverage by nearly 90% and 70%, respectively -- fewer options mean significantly higher premiums for consumers (especially those who don't receive a premium subsidy).
Faced with ACA repeal, here's how Americans really feel
With Republicans controlling both houses of Congress and Donald Trump in the Oval Office, it's just a matter of time before big changes are made to the current health law of the land. The big question, though, is just how swiftly those changes should be made -- or if they should be made at all.
In mid-December, the Kaiser Family Foundation asked respondents from around the country what should be done with the ACA. Considering the relatively consistent dislike toward Obamacare over nearly seven years of KFF polling, you might presume that an immediate repeal and replace of the law was the most popular pick of respondents -- but you'd be wrong.
Here's how the responses broke down:
47%: "No, should not vote to repeal."
28%: "Wait to vote to repeal the law until the details of replacement plan have been announced."
20%: "Vote to repeal the law immediately and work out the details of a replacement plan later."
5%: "Don't know/refused."
Image source: Getty Images.
Even though the net percentage of people suggesting that Obamacare be repealed is ever-so-slightly higher than the percentage who'd like the law not to be repealed (albeit still within the margin for error), just one in five Americans wants to see the law repealed without haste.
This opinion is likely shared by so few people because there's real concern that repealing Obamacare and not having a replacement plan in place could cause these aforementioned 20 million-plus Americans to lose their health insurance. Those who are the most at-risk include lower-income individuals and families that relied on premium and cost-sharing subsidies, as well as persons with pre-existing conditions that, prior to Obamacare, could be denied health coverage.
There's also no concrete indication what path Republicans will take in rolling back Obamacare. Repealing the ACA would be the preferred method, but it would also require 60 votes in the Senate, which Republicans currently don't have. Instead, Republicans may choose to go with reconciliation, which would allow them to strip components of Obamacare that impact the federal budget by a simple majority vote.
There actually is a replacement plan gaining steam
However, what you may not realize is that Republicans do have an Obamacare replacement plan gaining steam in the Republican-controlled House of Representatives.
In late January, Sen. Rand Paul (R-Ky.) introduced the Obamacare Replacement Act, which offered a number of key changes from the current health law. You can read about Paul's plan in more intricate detail here.
Image source: Getty Images.
Arguably, the aspect of the replacement plan that consumers may be happiest about is that it'll protect individuals with pre-existing conditions from being denied coverage by re-instituting HIPAA (Health Insurance Portability and Accountability Act of 1996)pre-existing condition provisions. This should relieve consumers who fear losing coverage because of a chronic condition.
Perhaps the biggest change -- aside from the obvious elimination of the ACA and the commensurate subsidies that accompanied it -- would be the strong emphasis on Health Savings Accounts, or HSAs. An HSA is a tax-advantaged account that allows individuals and families to pay for qualifying medical expenses on a tax-free, penalty-free basis.
Paul's plan would allow for a tax credit of up to $5,000 annually for money contributed to an HSA. But more importantly, it would remove the cap on the total amount that could be contributed annually, encouraging consumers to invest heavily in their health through HSAs.
Another major change includes equalizing the tax treatment of health-insurance companies and employers by allowing individuals the opportunity to take a full write-off of healthcare premiums paid, just like corporations. The only concern with this change is that it'll be of a bigger benefit to the wealthy and middle class, while providing little help to lower-income individuals and families.
Paul's plan will still likely succumb to some changes in the Republican congress, but the likelihood of having an Obamacare replacement plan in place prior to reconciliation or repeal is growing. This may not be enough to satisfy the millions of Americans who feel worried about losing their health insurance, or even keep millions from becoming newly uninsured, but it's at least a step in the right direction from repealing the ACA without having a replacement plan firmly in place.
10 stocks we like better than UnitedHealth Group When investing geniuses David and Tom Gardner have a stock tip, it can pay to listen. After all, the newsletter they have run for over a decade, Motley Fool Stock Advisor, has tripled the market.*
David and Tom just revealed what they believe are the 10 best stocks for investors to buy right now... and UnitedHealth Group wasn't one of them! That's right -- they think these 10 stocks are even better buys.
Click here to learn about these picks!
*Stock Advisor returns as of January 4, 2017
Sean Williams has no position in any stocks mentioned. The Motley Fool recommends UnitedHealth Group. The Motley Fool has a disclosure policy.