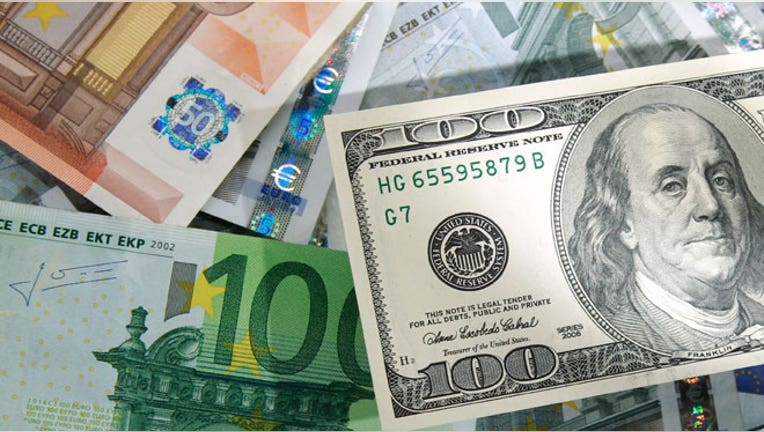 Talk about perfect timing. That's pretty much what went down for WisdomTree Investments (NASDAQ:WETF) over the past year and half. Two of their biggest currency–hedged ETFs, the Europe Hedged Equity Fund (NYSE:HEDJ) and the Japan Hedged Equity Fund (NYSE:DXJ), which account for 56% of total assets, attracted awash of cash as those central banks enacted massive stimulus efforts. These funds allow investors to buy stocks while shielding the negative impact of currency swings.
However this year the global market volatility has knocked the firm's assets under management down nearly 19% to $42.79 billion through 2/12/16.  During an interview with FOXBusiness.com, CEO and President Jonathan Steinberg noted that while the firm is still the leader in currency hedging, it's also spreading its wings.
"We are trying to create exposures for investors during different market cycles," said Steinberg who added, "At the end of last year we launched two liquid alternative funds which have been timely." Last December the firm launched the WisdomTree Dynamic Bearish U.S. Equity Fund (DYB) and the WisdomTree Dynamic Long/Short U.S. Equity Fund (DYLS). So far this year, the S&P 500 Index is down 8%, the worst annual start in history for U.S. stocks.
And more new funds are in the pipeline, with 12 to 15 planned for this year, which this includes expanding its suite of fixed income products. China is also an area of interest among investors. Earlier this month,  analyst Macrae Sykes of Gabelli & Company asked the management team during the earnings call whether more products would be developed to bet on the yuan, perhaps as a companion to its Chinese Yuan Strategy Fund (NYSE:CYB) or the China ex-State-Owned Enterprises Fund (CXSE). Steinberg declined to comment.
The firm is already betting on commodities with its $11.75 million acquisition of the GreenHaven family of commodity funds last October. WisdomTree CFO Amit Muni described the deal as affordable and a way to diversify and grow when commodities come back in favor.
While the company recently reported a 54% year-over-year jump in revenues to $76.5 million for the fourth-quarter and a 113% jump in net income to $20.5 million, the stock price has languished. It is down 33% so far this year.
Along with its flagship funds taking a hit, some investors are concerned about rising competition from larger rivals such as BlackRock (NYSE:BLK) which is ramping up products similar to WisdomTree's bread and butter.
Rising competition and a depressed stock price has also raised the question about whether the firm is a takeover candidate. Credit Suisse analyst Craig Siegenthaler wrote about that possible scenario last month as reported in Barron's.
For now, Steinberg says he remains focused on running a public company as he prepares to hire and expand the salesforce this year, capitalizing on an industry sea change. Investors poured $232 billion into ETFs last year, while $125 billion flowed out of traditional mutual funds, the most ever according to Morningstar. That trend will continue says Steinberg who is betting "the ETF industry's best days lie ahead."
*WisdomTree CEO and President Jonathan Steinberg is married to FOX Business Network anchor and Global Markets Editor Maria Bartiromo.