Can Vipshop Keep Going After Last Week's 13% Pop?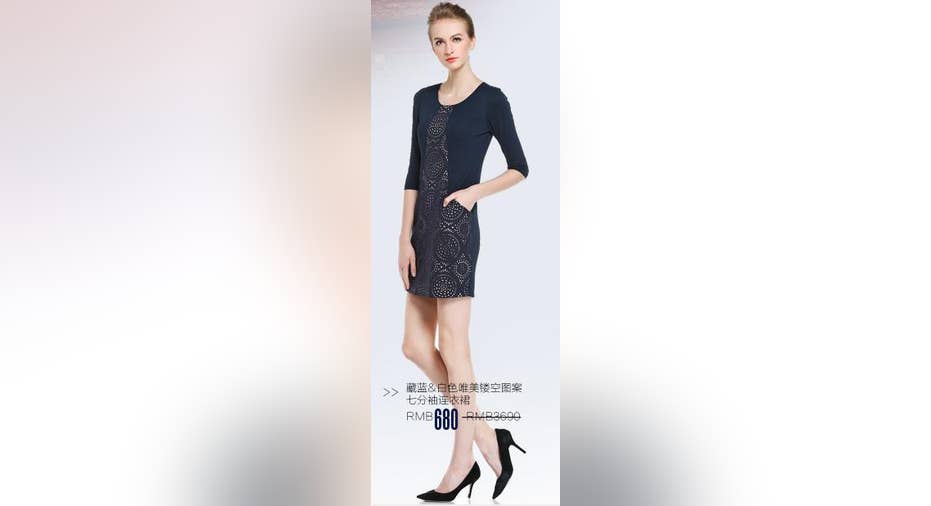 Image source: Vipshop.
It was a good week for Chinese e-commerce companies, andVipshop went along for the ride. The dot-com speedster offering flash-sale deals on brand-name apparel and related accessories was one of last week's biggest winners, soaring 13.3% higher.
There was no company-specific news behind the move, but a better-than-expected report out of Chinese online retailerLightInTheBox and a welcome turnaround in Chinese exports helped boost sentiment in the niche.
China saw its overseas sales post an 11.5% spike in year-over-year growth in U.S. dollar terms for March. That followed a problematic 25% year-over-year slide in February. LightInTheBox -- an e-tailer specializing in affordable wedding gowns, apparel, and a wide array of trinkets -- posted quarterly results that exceeded its earlier guidance on both ends of the income statement.
Vipshop and LightInTheBox are different. LightInTheBox targets buyers outside of China that it can woo with attractively priced Chinese-sourced goods. Vipshop's emphasis is fashions, but its home turf is the primary market for its flash sales.
Vipshop's bounce last week comes after a rough run where it has shed nearly half of its value over the past year. It wasn't always that way. Vipshop stock was one of the market's hottest stocks during the three previous years. The stock doubled for three years in a row -- up 174% in 2012, 370% in 2013, and 133% in 2014 -- before sliding last year. Even after last week's pop the shares are still trading 4% lower year to date.
Vipshop is still growing at a healthy clip. Revenue climbed 74% in 2015, clocking in with a still impressive 65% year-over-year spurt during the fourth quarter. Growth is decelerating, but it's still moving in the right direction. Analysts see revenue climbing 37% higher this year with earnings per share taking a 29% ascent.
The stock has taken a hit as growth has decelerated faster than Wall Street pros were expecting. The same company that would routinely boost its outlook during its 2012 to 2014 heyday -- culminating in a 10-for-1 split in late 2014 when its stock price was trading north of $200 -- has been feeling mortal lately. A lot will naturally be riding when it reports quarterly results for the first quarter next month. Back in February it was targeting 37% to 43% in year-over-year net revenue growth.
Last week's 13% gain for Vipshop stock is a welcome break after a rough year, but it's going to have to come through with a strong first quarter -- and guidance that doesn't disappoint -- if it wants to resume its former role as a dot-com darling.
The article Can Vipshop Keep Going After Last Week's 13% Pop? originally appeared on Fool.com.
Rick Munarriz owns shares of LightInThe Box Holding Co. The Motley Fool has no position in any of the stocks mentioned. Try any of our Foolish newsletter services free for 30 days. We Fools may not all hold the same opinions, but we all believe that considering a diverse range of insights makes us better investors. The Motley Fool has a disclosure policy.
Copyright 1995 - 2016 The Motley Fool, LLC. All rights reserved. The Motley Fool has a disclosure policy.