Can Ubiquitis Run Continue in 2017?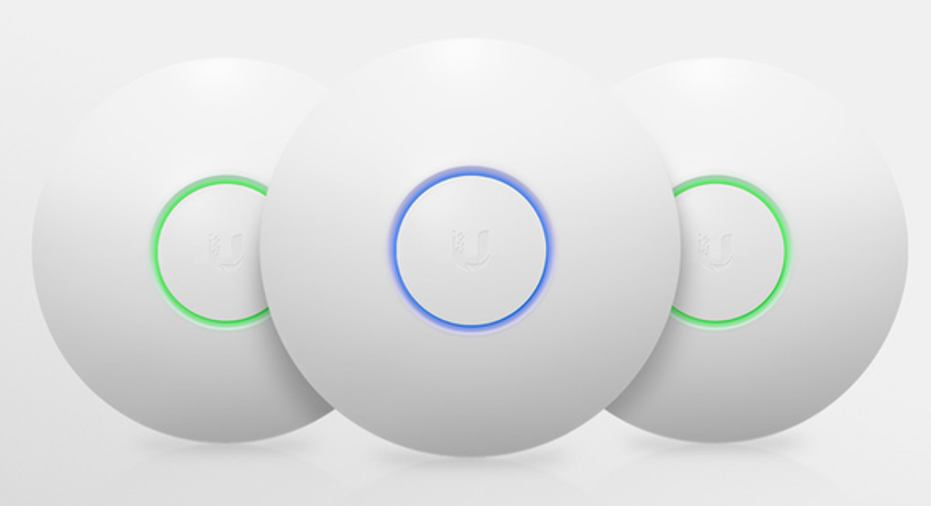 While many technology investors no doubt enjoyed major gains in the high-profile large-cap tech names in 2016, mid-cap wireless companyUbiquiti Networks (NASDAQ: UBNT)also had itself quite a year, rocketing 125% in just the past 12 months. The company continues to fly under the radar, despite having 38-year-old CEO who not only owns the Memphis Grizzlies but can also dunk a basketball. Take that, Zuckerberg and Musk!
In its most recent quarter ended Sept. 30, revenues grew 35%, and non-GAAP EPS grew a whopping 55% year over year, largely on the strength of the Unifi segment. With the recent move in the stock, investors may be wondering if they've missed the boat, but I think the momentum can continue in 2017 for the following reasons.
IMAGE SOURCE: UBIQUITI NETWORKS, INC.
Unifi goes up the value chain
As I mentioned, the star of 2016 for Ubiquiti was Unifi, which grew 75% in the September quarter. This segment makes low-cost enterprise hardware products, such as wireless access points, switches, routers, security cameras, and VOIP phones, along with software that allows IT professionals to track large networks from a single user interface. Ubiquiti's low-cost business model -- the company employs almost no sales force or service professionals, and hires a limited number of "all-star" engineers -- enables it to produce solid wi-fi products at rock-bottom prices, and the product line caught fire in 2016. In January, however, the company unveiled a new line of advanced products aimed at higher-end customers, which is the turf of IT giants such as Cisco (NASDAQ: CSCO) and HP (NYSE: HPE). The new products included the US-16-XG Switch for $599 and a new Wave 2 access point for $349. These are much higher price points than traditional Unifi products, but still much lower than high-end access pointvendors such as Cisco's Meraki ($1,399), HP's Aruba ($1,395) and Brocade's(NASDAQ: BRCD) Ruckus ($1,295). Should Ubiquiti make inroads into higher-end deployments, these new products could drive Ubiquiti's already-sky-high 35% operating margin even higher.
Ubiquiti looks as if it is finally making its move to disrupt legacy IT players, just as prominent venture capitalist(and former Ubiquiti board member) Bill Gurley predicted in 2014:
Airmax refresh
While Unifi was the star of 2016, Ubiquiti's biggest segment is still Service Provider, which accounts for 59% of total revenues.Under the Airmax and Airfiber brands, this segment makes high-powered radios that beam Wi-Fi over long distances while achieving cable-like speeds. These radios are the building blocks for Wireless Internet Service Providers (WISPs) in rural and emerging markets worldwide, where fiber or satellite is too expensive, and the spectrum is less cluttered. Airmax growth had stalled in the past two years from its hyper-growth period a few years ago, yet still grew 15% year over year in the September quarter.
There are reasons to think that 2017 could bring a reacceleration for Airmax and its associated products. First, Ubiquiti dropped the ball somewhat when it initially released Airmax AC, as these hyper-fast products were not backwards-compatible with older Airmax M radios. That meant service provider customers would have to refresh their entire networks of radios in order to upgrade, as opposed to upgrading radio-by-radio. This was fixed in December with the release of new firmware AirOS 8.0, which was no small task (it took over a year!). Second, Pera recently revealed several new Airmax products for 2017, including a GPON fiber product. While Ubiquiti's radios are normally used to replace fiber, Ubiquiti found out that many of its emerging-market customers can lay fiber along power lines very cheaply, and this new product should add to their arsenals. Even more exciting, the company revealed an entirely new ASIC (application-specific integrated chip) it has developed called LTU. As Pera explained:
Again, we see Ubiquiti making a move to grow out of its reputation as just a low-cost vendor, and into a company that sells higher-quality (and, therefore, higher-margin) products as well.
Amplifi
While Pera & Co. are at it, why not enter a completely new customer segment? That's what Ubiquiti did this summer with the introduction of Amplifi, a consumer router that will take on Netgear's(NASDAQ: NTGR) Orbi and Google's (NASDAQ: GOOG)(NASDAQ: GOOGL)home router. Amplifi is getting stellar reviewsso far, and just like Unifi's access points, it might pave the way for other ancillary products for the connected home.
Even though the Amplifi was unveiled last summer, it hasn't produced much revenue for Ubiquiti yet. This is not because the product wasn't great, but because the company was capacity-constrained for the last half of 2016. As Pera said:
That is what I'd call having "champagne problems." And while Ubiquiti is going up against strong competitors such as Google, Netgear, and others, the price-performance characteristics of the product, as well as the secular tailwind of the connected home makes me a believer that Amplifi could become a meaningful growth driver as early as this year.
The valuation is still reasonable
Even after Ubiquiti's big move, the stock trades at a fairly reasonable 23 times trailing earnings, which means the market is pricing in decent, though not spectacular, growth from here. Still, with a disruptive business model, a rock-solid balance sheet, and a long runway in a secular growth industry, I think Ubiquiti's stock can exit 2017 a good deal higher than where it entered.
Offer from the Motley Fool: The 10 best stocks to buy now
Motley Fool co-founders Tom and David Gardner have spent more than a decade beating the market. In fact, the newsletter they run, Motley Fool Stock Advisor, has tripled the S&P 500!*
Tom and David just revealed their ten top stock picks for investors to buy right now.
Click here to get access to the full list!
*Stock Advisor returns as of 1/30/2017
Suzanne Frey, an executive at Alphabet, is a member of The Motley Fools board of directors. Billy Duberstein owns shares of Alphabet (C shares) and Ubiquiti Networks. The Motley Fool owns shares of and recommends Alphabet (A shares) and Alphabet (C shares). The Motley Fool recommends Cisco Systems, Netgear, and Ubiquiti Networks. The Motley Fool has a disclosure policy.