Can the New CEO Save Macy's?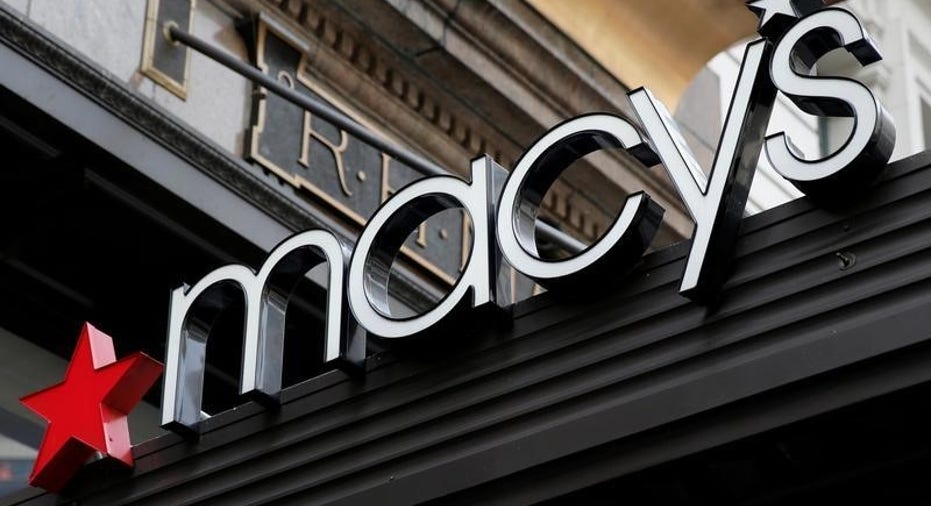 The new chief executive of Macy's Inc. says he knows what ails the struggling department-store chain: A "sea of sameness" that characterizes too much of what it sells today.
His fix? Cutting back on what he calls "fashion basics" to make room for higher-priced, trendier clothing, as well as more options for bargain shoppers that have turned to T.J. Maxx and other discounters.
"We're trying to create the best of both worlds with an off-price/full-price environment," said Jeffrey Gennette, who took to take the reins at the 159-year-old retailer on Thursday.
In an interview above Macy's flagship store in Manhattan's Herald Square, Mr. Gennette laid out his plans. The 55-year-old, who joined Macy's as an executive trainee in 1983 and worked his way up to president, has been gearing up for the job since June, when Macy's announced that longtime CEO Terry Lundgren would step down but remain chairman.
Macy's is the biggest U.S. department-store chain by sales, but it is fighting to stay atop a shrinking market as spending has shifted to fast fashion retailers and discount chains as well as online rivals. In addition, more brands Macy's carries now sell directly to consumers, calling into question its reason for being.
Observers applauded Mr. Gennette's plan to eliminate uninspiring merchandise but worried that his strategy isn't radical enough. They would like to see him close more stores and overhaul the experience at the remaining locations by adding more technology, entertainment and services.
"Macy's is at a crossroads," said Mark Cohen, a director of retail studies at Columbia Business School. "What he described doesn't move the needle."
Profits fell 42% to $619 million on a nearly 5% drop in sales for the year ended in January, the second consecutive year in which Macy's sales and earnings shrank. The company, which also owns Bloomingdale's, is closing 100 of its 728 Macy's stores, and Wall Street is wondering whether the department-store era has run its course.
"Even after the closures, they will still have too many stores, and the locations are too big," said Liz Dunn, CEO of retail consulting firm Talmage Advisors. "They need a more engaging store environment that turns shopping into entertainment."
Macy's shares closed Thursday at $28.27, down 61% from their all-time high of $72.80 in July 2015. Activist investor Starboard Value LP recently sold its Macy's stake, people familiar with the situation said, backing away after it urged the company to sell some of its real estate to unlock value for shareholders.
Macy's weakened position made it a target of Hudson's Bay Co. The Canadian owner of Saks Fifth Avenue and Lord & Taylor approached Macy's about a takeover earlier this year, though talks have stalled as Hudson's Bay has switched its focus to buying Neiman Marcus Group Ltd., people familiar with the discussions have said.
Mr. Gennette said the department-store model is far from dead, but he conceded that Macy's sales are too concentrated among a relatively small group of shoppers. Roughly 10% of its 43 million customers account for half of its sales, which totaled $25.8 billion in its most recent financial year.
"She still loves us," Mr. Gennette said of this core customer. "The remaining 90% is where we have a lot of work to do."
He is also overhauling the company's pricing and promotional activity. He hired a new marketing chief from Toys "R" Us Inc., who is shifting the focus away from promotions and toward branding Macy's as a place to shop for fashion and special events.
Macy's is stripping out layers of coupons so that products will now be eligible for one discount, not multiple ones, though shoppers who use Macy's credit card can still qualify for an extra 20% off.
"We're still going to be a promotional department store," just one that won't require, as Mr. Gennette put it, "a Ph.D. in math to understand our pricing."
Analysts noted that there is a long list of retail executives who have attempted to curtail coupons with little success. Mr. Lundgren tried the tactic in 2007. "Customers stopped shopping, so we knew that was a bad idea," he told the Journal in 2013. A Macy's spokeswoman said the retailer is confident in its new CEO's approach.
To boost sales of full-price merchandise, Mr. Gennette plans to add new brands and designers, while improving the materials and construction of some lines and varying the mix of items more. He pointed to Macy's private label INC brand, which has raised prices around 8% on average after adding embellishments such as additional trim and better-quality fabrics.
Roughly 30% of Macy's sales come from its private brands or national labels and products that it sells exclusively, a figure that he said could rise to 40% over time.
The company's stores carry too many basics in similar styles and colors. Mr. Gennette is cutting 40% of this assortment and adding more apparel that reflect current trends.
Rajiv Lal, a professor of retailing at Harvard University, applauded the move but said Macy's needs to bring in budding designers to truly differentiate its offerings. Industry executives pointed out, however, that carrying smaller labels is a challenge for department stores, which typically demand margin guarantees from suppliers that small designers can't meet.
Macy's new merchandise will be on display in several soon-to-be remodeled stores. "For department stores to succeed, we've got to arrest the decline," Mr. Gennette said. "We're going to figure these stores out, and it's not going to be the same formula we used the past."
To court bargain shoppers, he is doubling to 30 the number of Backstage discount stores located inside Macy's locations. Backstage was developed in 2015 to counter T.J. Maxx and other off-price chains, initially as free-standing shops but eventually as sections inside existing Macy's stores as a way to boost sales.
Another new addition to Macy's, called Last Act, also borrows from off-price retailers by lumping clearance goods together in one space. The items are priced as marked, meaning all the discounts are baked in, similar to how off-price chains sell their goods.
To pay for these initiatives, Mr. Gennette said Macy's will continue to cut costs and extract value from its real estate by selling select locations and working with real-estate developers to reconfigure properties.
He also has created a team devoted to developing new concepts. While Mr. Gennette declined to say what they might be, he offered one hint: "It won't be another store."