Can Spirit Airlines Improve Its Customer Satisfaction?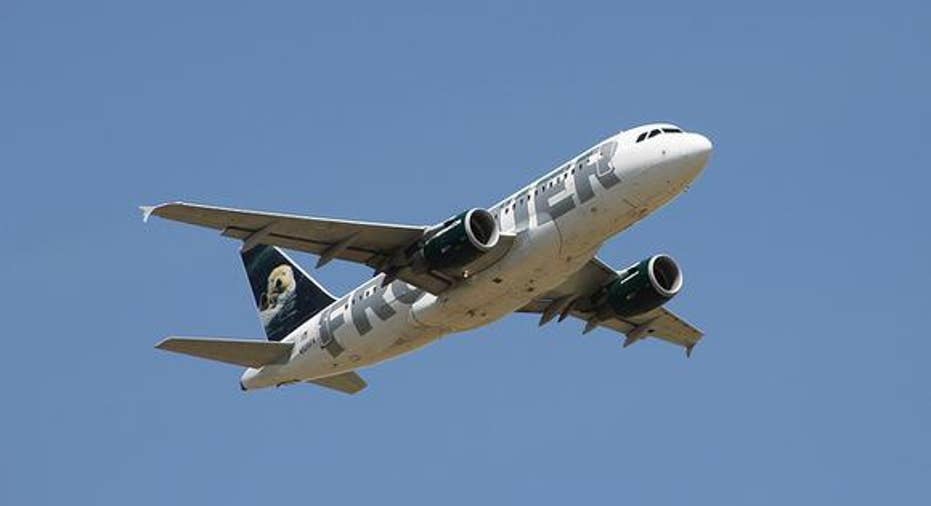 Under longtime CEO Ben Baldanza, ultra-low cost carrier Spirit Airlines didn't make much effort to be loved -- or even liked -- by its customers. As the company repeatedly emphasized in investor presentations, price is by far the most important factor affecting airline ticket purchase decisions.
Given this nonchalant attitude, it's not too surprising that Spirit's customer satisfaction leaves something to be desired. Earlier this month, researchers released the 2016 Airline Quality Rating (AQR) report. This was the first time that Spirit was included in the ratings, and it came in dead last.
Spirit Airlines didn't fare well in its first Airline Quality Rating report. Image source: Spirit Airlines.
New Spirit Airlines CEO Bob Fornaro wants to improve Spirit's customer satisfaction without fundamentally altering its business model. But is that a realistic possibility?
Bottom of the barrelThe Airline Quality Rating report ranks carriers based on their performance along four key customer-service related metrics. These are 1. on-time performance; 2. involuntary denied boardings (i.e., "bumping" customers from flights); 3. mishandled baggage; and 4. official customer complaints to the Department of Transportation.
In the 2016 AQR report, which is based on data from 2015, Spirit Airlines posted a score of -3.18, which was the worst among the 13 airlines ranked. (Scores closer to zero are better.) That was the worst result since 2008.
At the other end of the spectrum, Virgin America led the pack for the fourth year in a row with a stellar score of -0.40. The only airlines that were within a point of Spirit were regional airline Envoy Air and Spirit's fellow ULCC, Frontier Airlines.
Frontier Airlines was also near the bottom in this year's AQR report. Image source: The Motley Fool.
Breaking down Spirit's performanceThe interesting thing about Spirit's performance in the AQR report is that it's not terrible across the board. Spirit only bumped 0.31 passengers per 10,000, compared to an industry average of 0.79. Meanwhile, it was the fourth-best in the industry at avoiding lost baggage.
However, Spirit had the worst on-time performance of the 13 carriers, with only 69% of its flights arriving within 14 minutes of the scheduled time. The industry average was nearly 11 percentage points higher at 79.9%.
Most important, Spirit had by far the most customer complaints: 11.73 per 100,000 passengers. That's not a lot in absolute terms (0.01%), but it's 6 times more than the industry average.
Can Spirit fix its shortcomings?Spirit's new CEO Bob Fornaro is making it a priority to improve the company's performance along the two dimensions where it is lagging badly: on-time performance and customer complaints.
In terms of on-time performance, Spirit plans to slightly decrease its aircraft utilization, keep more spare aircraft on hand, and have more flight crews on reserve. Together, these measures will minimize the likelihood of cascading delays when something goes wrong.
Longer-term, as Spirit grows, operational reliability should improve gradually. For example, with more flights at a given airport, it's more practical to keep a reserve crew on standby there in case somebody calls in sick.
Improving customer satisfaction is trickier. The most important thing Spirit can do is continue its consumer education efforts, so that customers know what to expect. Spirit needs to charge high fees to make its business model work, but customers will be less angry if they know what's coming and what they need to do to avoid paying the fee.
Better operational reliability will also reduce customer complaints. For example, a series of severe storms led to massive delays and numerous flight cancellations at Spirit last June. (Its on-time performance was a dreadful 49.9%.) Not surprisingly, customer complaints spiked to more than 19 per 100,000 passengers that month.
This will take timeThrough the actions described above, Spirit should be able to improve its on-time performance. However, it is probably unrealistic to expect significant improvement on the customer complaint front in the near future -- it's a natural outgrowth of the ULCC business model.
Spirit's fellow ULCC Frontier Airlines has tried to paint itself as a kinder, gentler ULCC. Yet its customer complaint rate was four times the industry average in 2015 -- second only to Spirit. More broadly, as Frontier has transitioned to the ULCC business model over the past three years, its AQR score has plummeted from -0.78 to -2.60.
Customer education efforts won't make a difference overnight, but over time they could help the ULCC business model gain wider acceptance. The rate of customer complaints may also fall over time as more people try flying Spirit Airlines and those who hate it (and are more likely to file a complaint) resolve never to fly Spirit again!
Spirit's low fare/high fee business model clearly isn't for everybody. But it has a valuable part to play in the U.S. airline industry. Management just has to figure out how to avoid some of the worst indignities of today's typical Spirit Airlines travel experience.
The article Can Spirit Airlines Improve Its Customer Satisfaction? originally appeared on Fool.com.
Adam Levine-Weinberg owns shares of Spirit Airlines and is long June 2016 $30 calls on Spirit Airlines. The Motley Fool recommends Spirit Airlines and Virgin America. Try any of our Foolish newsletter services free for 30 days. We Fools may not all hold the same opinions, but we all believe that considering a diverse range of insights makes us better investors. The Motley Fool has a disclosure policy.
Copyright 1995 - 2016 The Motley Fool, LLC. All rights reserved. The Motley Fool has a disclosure policy.