Can Shareholders Force Facebook Inc. to Find a New Chairman?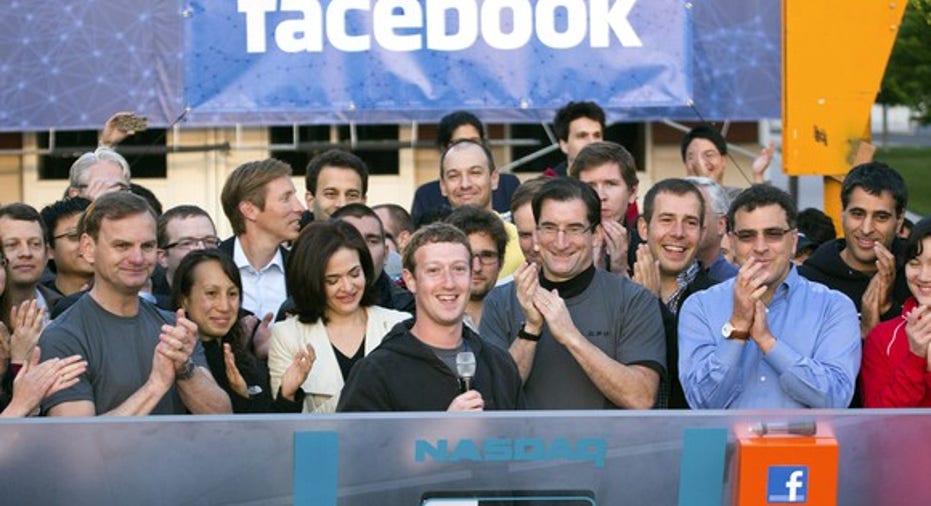 A group of Facebook (NASDAQ: FB) shareholders want the company to appoint an independent chairman of the board. Consumer and investor activist group SumOfUs is putting the matter to a shareholder vote, submitting a proxy proposal for the as-yet unannounced annual shareholder meeting.
I'm all for putting power in the hands of regular shareholders. Unfortunately, Facebook CEO and chairman Mark Zuckerberg holds a controlling share of company votes. In effect, Zuckerberg will only step down from the chairman's office to focus exclusively on his CEO role if that's what he wants to do.
Image source: Facebook.
SumOfUs makes a strong case for separating Facebook's CEO and chairman titles. The group cites research from fellow watchdog organization, Institutional Shareholder Services (ISS), rating Facebook's corporate governance risk at 10 out of 10. That's the worst possible rating.
ISS recommended voting against appointing Marc Andreessen, Erskine Bowles, and Susan Desmond-Hellmann to Facebook's board of directors in the 2016 meeting. These three directors form the company's audit committee, and ISS argued that they should have stopped the approval of a third class of shares that holds no voting power.
The non-voting class of shares is another step deeper into shareholder risk, according to ISS and SumOfUs. Appointing an independent chairman would go some way toward curing that wound, though it's just a small step in a healthier direction.
And the time to take that step would be now, SumOfUs, claims, because Facebook is caught in a hailstorm of potential corporate governance scandals. The 2016 elections brought criticism of Facebook's news feeds, where fake news often stood side by side with trusted information sources. Now, more than ever, Facebook could use a helping of positive image building. Stronger corporate governance policies could do exactly that.
But don't hold your breath while waiting for a change. Mark Zuckerberg has made sure that no activist investor could ever tell him what to do.
Facebook CEO and chairman Mark Zuckerberg at the company's IPO in 2012. Image source: Facebook.
As holder of nearly all of Facebook's Class B stock, where each share comes with 10 votes, Zuckerberg alone controls more than 60% of the company's voting power. The new Class C shares, which have been approved but not yet implemented, are designed to keep corporate control close to Zuckerman's vest, even if the company were to perform some large share-based buyouts. And those super-voting Class B stubs are converted into regular Class A shares in the event of share sales, once again ensuring that the real power never leaves Mark Zuckerberg's hands.
Shareholder proposals are almost always met with resistance from the target company's board of directors. So will this suggestion -- especially because the very target of SumOfUs's power-shifting idea holds all the voting cards.
This shareholder proposal is going nowhere, and Mark Zuckerberg will continue to act as both CEO and chairman of Facebook until he decides to stop. Nobody else has any real power over the company's strategy and power balance, and activist investors can only hope to act as advisors.
And I'm pretty sure that Mark Zuckerberg isn't ready to take this particular advice quite yet. Try again in 2020, perhaps. Facebook's founder and leader just might hit the campaign trail at that point.
10 stocks we like better than FacebookWhen investing geniuses David and Tom Gardner have a stock tip, it can pay to listen. After all, the newsletter they have run for over a decade, Motley Fool Stock Advisor, has tripled the market.*
David and Tom just revealed what they believe are the 10 best stocks for investors to buy right now... and Facebook wasn't one of them! That's right -- they think these 10 stocks are even better buys.
Click here to learn about these picks!
*Stock Advisor returns as of February 6, 2017
Anders Bylund has no position in any stocks mentioned. The Motley Fool owns shares of and recommends Facebook. The Motley Fool has a disclosure policy.