Can Pier 1 Imports Keep Going After Last Week's 17% Pop?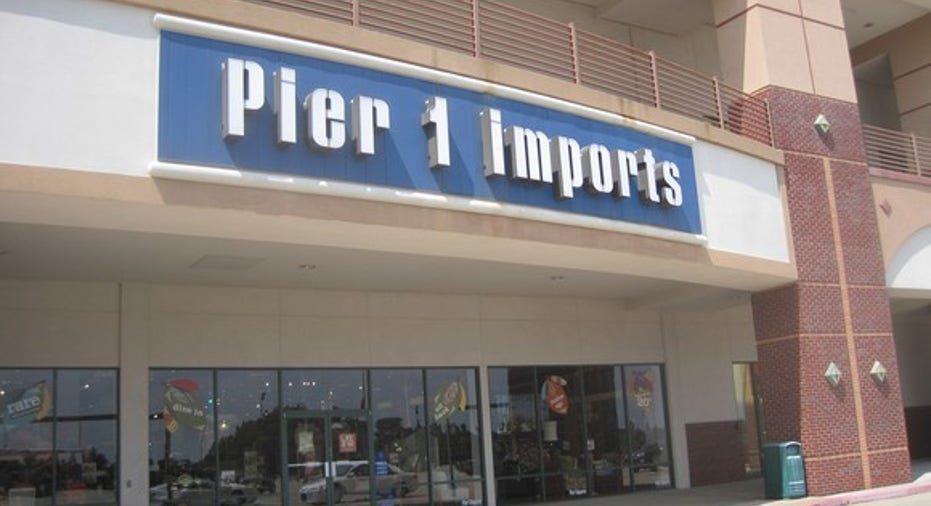 Image source: The Motley Fool.
One of the market's biggest bounce-back stories these days is Pier 1 Imports(NYSE: PIR). Shares of the home-furnishings retailer moved 17.4% higher last week. The stock has now soared 58% since the start of last month.
There wasn't any particular company-specific news behind last week's rally. Pier 1 did announce that it will be reporting results for its fiscal third quarter after Wednesday's market close, and investors appear to be trying to establish positions in the stock ahead of what should be an encouraging financial update.Pier 1 shares rallied in mid-November, after the company announced upbeat sales trends ahead of a presentation at theRaymond James Boston Fall Investors Conference.
The update at the time revealed that comps grew in the low single digits through October. This may not seem very exciting on the surface, but the retailer's same-store sales had declined by 4.2% during its fiscal second quarter. The guidance it offered in late September was calling for comps to slip by 1% to 3% during the fiscal third quarter. However, with CEO Alex Smith announcing a strong October and a post-election bounce by mid-November after an initial lull in the days leading up to the presidential vote, the market's getting excited again about one of the more volatile retailer stocks in the realm of home decor.
Stealing home
Pier 1 was one of the market's biggest winners for bargain seekers following the global recession triggered by the 2008 financial crisis. Anyone who bought into the stock when it traded as low as $0.10 in 2009 and unloaded it four years later when it peaked in the low $20s would've scored a 200-bagger.
The stock hasn't been a market darling since then, shedding more than two-thirds of its value. However, the rally over the past few weeks has pushed Pier 1 stock into positive territory for 2016. If that holds -- and the big test will come on Wednesday -- it will be Pier 1's first positive year since 2013.
Investors now expect big things after the market close on Wednesday. Pier 1's initial guidance was targeting adjusted earnings to clock in between $0.09 and $0.15 a share, but a few weeks ago it announced that it expects to hit the high end of that range. The buoyancy of its store-level sales trends and company-noted strength in its gross margin should set up a healthy beat on Wednesday. Wall Street's consensus estimate for Pier 1's profit has only inched up from $0.11 to $0.12 a share since last month's upbeat conference presentation. It should top that figure and probably even surpass the $0.13 it earned during last fiscal year's third quarter.
Pier 1 Imports kicked off the fiscal year with a pair of quarterly deficits and failed to exceed analyst bottom-line estimates, but it's shaping up to turn things around on both of those fronts this week. The concern for investors now is if the 58% rally since the end of October has already discounted, if not overshot, the likely strong report. The answer is now just a few days away.
10 stocks we like better than Pier 1 Imports When investing geniuses David and Tom Gardner have a stock tip, it can pay to listen. After all, the newsletter they have run for over a decade, Motley Fool Stock Advisor, has tripled the market.*
David and Tom just revealed what they believe are the 10 best stocks for investors to buy right now... and Pier 1 Imports wasn't one of them! That's right -- they think these 10 stocks are even better buys.
Click here to learn about these picks!
*Stock Advisor returns as of Nov. 7, 2016
Rick Munarriz has no position in any stocks mentioned. The Motley Fool has no position in any of the stocks mentioned. Try any of our Foolish newsletter services free for 30 days. We Fools may not all hold the same opinions, but we all believe that considering a diverse range of insights makes us better investors. The Motley Fool has a disclosure policy.