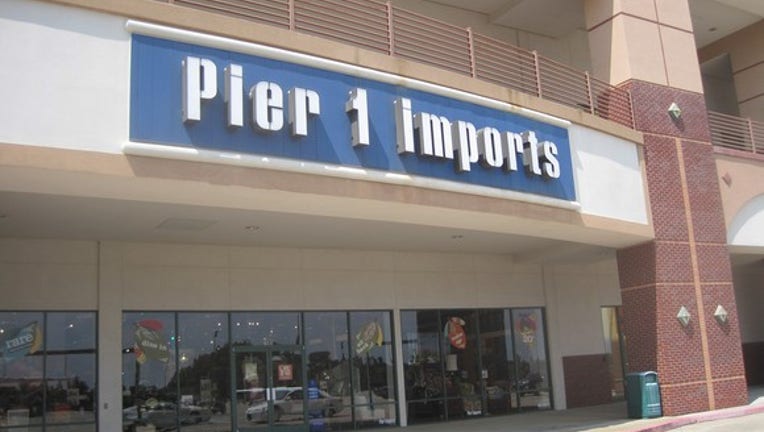 Image source: The Motley Fool.
Shares ofPier 1 Imports(NYSE: PIR)moved nicely higher last week, surging 10.7% following a well-received financial update. The home furnishings retailer may still be a month away from its next quarterly report -- it reports in mid-December for its fiscal quarter ending later this month -- but with executives set to speak at the Raymond James Boston Fall Investors Conference a day later, Pier 1 figured it would offer up its current assessment publicly in order to discuss it freely during Tuesday's presentation.
CEO Alex Smith notes in the update that comps through October for the fiscal third quarter grew at a low-single-digit rate. The election went on to disrupt sales through the first few days of November, but Pier 1 anticipates an improving sales trend.
This still comes as a welcome surprise. Pier 1's comps for its fiscal second quarter declined by 4.2%, and by late September, its outlook for the current quarter called for negative comps. It was targeting a dip between 1% and 3% for the quarter ending in a few days, and now it seems as if there's a chance that comps may be positive barring a last-minute swoon in sales.
"We are seeing strength in all of our holiday categories, which bodes well for both sales and merchandise margin," Smith notes, implying that business is starting to pick up after initially slowing during the first 10 days of November.
Shopping around
The good news might not just be limited to Pier 1's top line. The update also points to strength in the chain's gross margin for the current quarter. Balanced promotional activity, improving efficiency in its supply chain, and its merchandise mix finds it with an upbeat outlook on its markups.
The home decor retailer now expects to land at the high end of its earlier range when it was targeting an adjusted profit between $0.09 and $0.15 a share. Wall Street pros were perched conservatively in the middle of that range, forecasting net income of $0.11 a share.
It's still too soon to get a read on the holiday quarter that hasn't even started, but the momentum is encouraging. Pier 1 investors are used to volatility. The stock traded as low as $0.10 in 2009 and as high as the low $20s in 2013. It's now trading in the mid-single digits, but the shares have soared 55% since bottoming out two months ago. Armed with a chunky yield of 4.8%, shareholders are paid for their patience.Pier 1 kicked off this fiscal year with back-to-back quarterly deficits, but it seems to be getting back on track. It's a good time to turn things around, just as it heads into the quarter where it has historically scored the lion's share of its earnings.
Forget the 2016 Election: 10 stocks we like better than Pier 1 Imports Donald Trump was just elected president, and volatility is up. But here's why you should ignore the election:
Investing geniuses Tom and David Gardner have spent a long time beating the market no matter who's in the White House. In fact, the newsletter they have run for over a decade, Motley Fool Stock Advisor, has tripled the market.*
David and Tom just revealed what they believe are the ten best stocks for investors to buy right now... and Pier 1 Imports wasn't one of them! That's right -- they think these 10 stocks are even better buys.
Click here to learn about these picks!
*Stock Advisor returns as of November 7, 2016
Rick Munarriz has no position in any stocks mentioned. The Motley Fool has no position in any of the stocks mentioned. Try any of our Foolish newsletter services free for 30 days. We Fools may not all hold the same opinions, but we all believe that considering a diverse range of insights makes us better investors. The Motley Fool has a disclosure policy.