Can Microsoft Revitalize the Newspaper Business?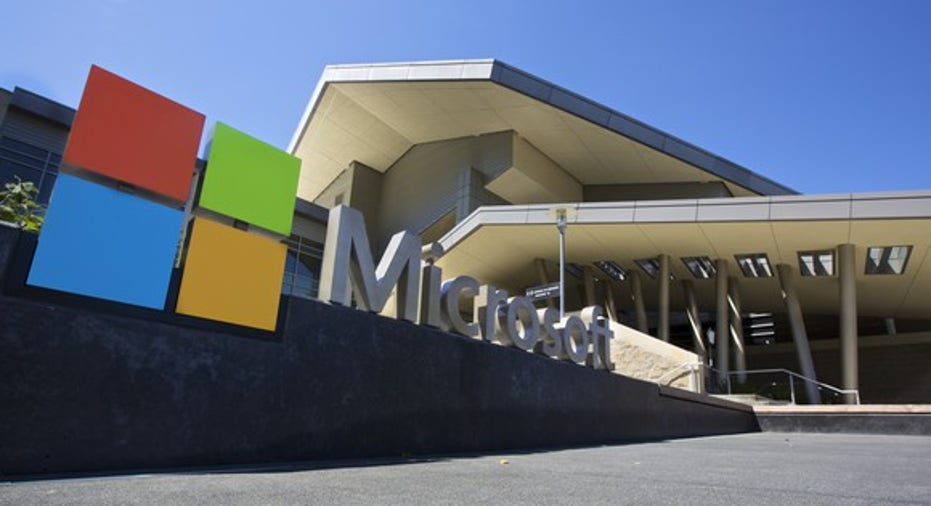 The local news industry has suffered as the internet has grown.
It's not that people no longer want to know about their community. The problem comes from the fact that social media and digital news have made print newspapers much less necessary. In many ways, what's happening to local news is similar to what happened to the music business. People still want music and news, but they no longer need to buy records or newspapers.
That change has put a major squeeze on local newspaper publishers. Print revenues have steadily fallen, which leads to lower budgets, fewer reporters writing stories, and fewer reasons to buy the paper. It's a cycle that, if it's not broken, leads to local news companies either dying or existing as shells of what they once were.
It's a problem that newspaper companies have struggled to solve and one that pure-digital companies have not been able to figure out either. People want local news, but many of them want it digitally, in a social-media-driven, interactive style.
Now, one small media company in the Pacific Northwest has teamed with Microsoft (NASDAQ: MSFT) to try something new. The two companies are working together to deliver news via Windows 10 tablets while giving subscribers the tools to be part of the news process.
Microsoft is partnering with a local news company to perhaps change the newspaper industry. Image source: Microsoft.
What is Microsoft doing?
The technology company has partnered with Pioneer News Group, a media company based in Seattle that owns 23 daily and weekly newspapers in Washington, Oregon, Idaho, Montana, and Utah. Pioneer has begun offering 8-inch Windows tablets that its readers get by signing up for a $15-a-month, one-year-subscription.
The subscriber not only gets the tablet with a digital version of their local newspaper, they also get a print version of the Sunday paper as part of their subscription, Microsoft reported on its Transform blog. Subscribers can also access their local news on any Windows, Android, or iOS devices they already own.
Subscribers also get an app called uReporter, which gives them the tools to help report the news as well. Overall, it's an effort Microsoft described as having a goal of "creating a new ecosystem to challenge global social-media sites through a hyper-local online community of residents and businesses, with the newspaper at its center."
That's a bold goal, but one that makes sense. It's an effort that acknowledges that newspapers may no longer be how people get news, but that people still value reporters and news stories, while also wanting a more interactive experience.
"People still look to the newspaper for information, and it's still valued," Pioneer Chief Operating Officer Eric Johnston told Microsoft. "If we can keep readers engaged, that's part of the battle of keeping the newspaper a vibrant piece of the community, whether it's in print or not."
Will this work?
The joint Microsoft/Pioneer effort acknowledges both a change in how people consume news and the changing definition of what news actually is. It's a pivot by the newspaper company to accept that anything readers care about -- be it a traditional front-page story or the fact that the local deli has a well-liked soup as a special -- can be considered news.
"This is an exciting evolution for our industry," said Pioneer CEO Mike Gugliotto in a press release. "It further advances the ability for our community to interact and engage with us as they prefer. For those who have been waiting for a reason to get a tablet for their home, we can now provide a device as part of an affordable, familiar subscription format."
Offering a tablet as well as reporting tools may not immediately solve the woes of the newspaper industry, but it's a big start. Getting people to adopt the technology may be a struggle as older readers may be hesitant to give up their print newspapers and younger readers will have to be convinced of the value of paying for local news.
It's not going to be a short road, but Microsoft and Pioneer have addressed the problems facing the news industry and offered a viable solution. Ultimately this effort could -- likely after lots of experimentation -- provide a blueprint to transform a business that despite its struggles still meets a need in most communities.
10 stocks we like better than Microsoft When investing geniuses David and Tom Gardner have a stock tip, it can pay to listen. After all, the newsletter they have run for over a decade, Motley Fool Stock Advisor, has tripled the market.*
David and Tom just revealed what they believe are the 10 best stocks for investors to buy right now... and Microsoft wasn't one of them! That's right -- they think these 10 stocks are even better buys.
Click here to learn about these picks!
*Stock Advisor returns as of November 7, 2016
Daniel Kline owns shares of Microsoft. He pitched an idea like this when he worked at The Boston Globe and was not taken seriously. The Motley Fool owns shares of Microsoft. Try any of our Foolish newsletter services free for 30 days. We Fools may not all hold the same opinions, but we all believe that considering a diverse range of insights makes us better investors. The Motley Fool has a disclosure policy.