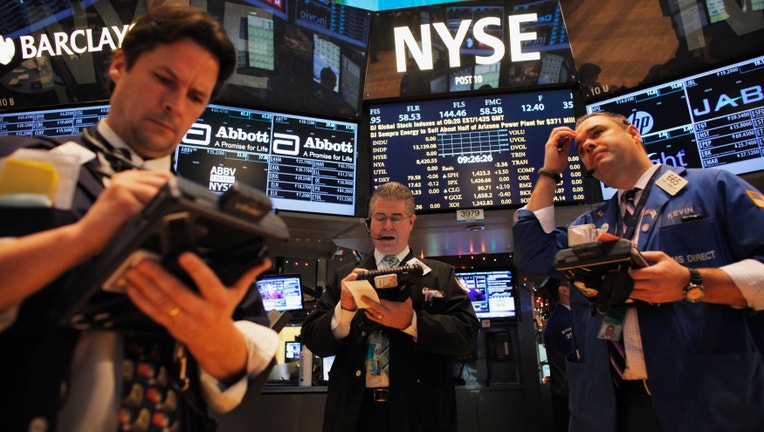 Many retail investors remain on the sidelines as equities put the final touches on their best annual performance in nearly 20 years. So is there still time to catch a piece of the bull market?
The Dow Jones Industrial Average is set to close the year at record highs, up more than 25%; while the S&P 500 is looking at its best year since 1997, up close to 30%. Yet only 10% of traders say they have a bearish outlook for the next three to six months, according to data captured in Charles Schwab's most recent Trading Services Sentiment Survey. That is the lowest level seen since the survey's inception in February 2008, but actions speak louder than words and Schwab said it hasn't seen this bullish sentiment translate into changes in trading behavior.
"The survey results reflect what we're hearing from our Trading Services clients – some say they feel the markets are overvalued, so they're sitting on cash awaiting a pullback," said Kelli Keough, senior vice president of trading services at Charles Schwab.
The survey also showed 37% of traders were most bullish on technology stocks followed by 18% voting for the health-care sector. Utilities and financials saw the most bearish sentiment, with 24% and 13% respectively.
BlackRock (NYSE:BLK), the world's largest asset manager with more than $4 trillion in assets under management, believes equities still have room to run in 2014.
"Although many continue to sit on the sidelines, we believe the risks of not investing outweigh the risks of being in the market," the firm said in a note published on its website.
"We believe investors should continue to be overweight equities in their portfolios," Russ Koesterich, chief investment strategist for BlackRock, said in a note published this week.
A rise in equities can come from two places: earnings growth and multiple expansion. According to a note published by Strategas Research Partners, in ten bull markets of the past 60 years, multiple expansion generally accounts for roughly 70% of returns and earnings growth for roughly 30%. The average price-to-earnings ratio, a popular valuation measure used by investors and analysts, of stocks in the S&P 500 was 13.51 at the end of 2012 and currently sit at 16.62, according to FactSet Research Systems. The estimated earnings growth rate for the fourth quarter of 2013 is 5.2% -- that compares to 4.5% in the same three-month period in 2012.
"While stocks can move higher, gains will need to come from earnings growth, rather than further multiple expansion," Koesterich said. "We favor stocks, especially international ones, and remain cautious toward bonds," Koesterich added. "Outside of the United States, stocks look more reasonably priced, especially in emerging markets."
"Developing a trading plan, and sticking to it, can help traders lower their anxiety and keep their trading on track in the New Year," said Randy Frederick, managing director, trading and derivatives at Charles Schwab.
"Diversification and a proper asset allocation plan, setting realistic profit goals and determining proper loss thresholds are all critical factors for traders looking to devise an individual plan."