Can Intercontinental Exchange Inc Keep its Earnings Hot Streak Alive This Quarter?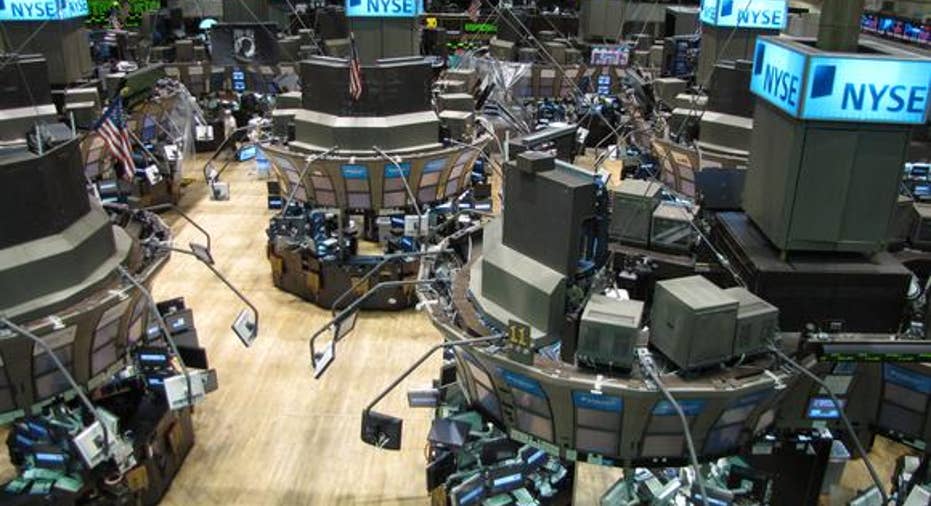 Image Source: Flickr userKevin Hutchinson.
Intercontinental Exchange continued its torrid growth pace last quarter, notching its fifth consecutive quarter of double digit earnings growth. That streak will be on the line this week when the company reports its first-quarter results.
First, let's reviewLast quarter ICE didn't have any problem extending its earnings streak after delivering robust 26% year-over-year growth in earnings pushing that number up to $3.29 per share. Driving that strong growth was data service revenue, which jumped 35% thanks to the recent acquisition of Interactive Data. That deal will more than likely be enough to push the company's earnings streak to six.
How is the acquisition integration going?In order for ICE to keep up earnings growth it needs to hit its integration targets for not just the Interactive Data deal, but for other prior acquisitions including Trayport and the NYSE. That means keeping its adjusted operating expenses in check, which the company expects to be in the range of $490 million to $500 million for the quarter. If those expenses run above target it could cause the company to miss its mark.
Likewise, the company is guiding for full-year adjusted operating costs between $2.0 billion to $2.03 billion, which includes $50 million in NYSE expense synergies and $25 million in Interactive Data synergies. If the company misses the mark on costs during the first-quarter, or no longer expects to hit its full-year integration targets, it could suggest that its integration efforts aren't going as well as expected, which is a potential problem for a growth-by-acquisition company like ICE.
What's the outlook for acquisitions?Speaking of ICE's growth-by-acquisition strategy, it signed another deal during the first-quarter agreeing to acquire Standard & Poor's Securities Evaluations from S&P Global . The deal is expected to enable ICE to offer customers new data and valuation services, thereby providing a further boost to its Data Services segment.
Aside from the transaction with S&P Global, ICE is also rumored to be contemplating a bid for the London Stock Exchange Group, which is currently merging with Deutsche Boerse. That deal, however, has been pushed back due to Britain's June vote on exiting the European Union. Analysts see this delay as a possible window of opportunity for ICE to swoop in and make a competing bid, with it reportedly lining up bankers to help finance a potential deal. Such a deal would create the world's biggest trading-to-clearing exchange group, not only growing its size and scale, but earnings power.
While it is unlikely that ICE will announce a competing bid for the LSE when it reports this week, investors should still keep an eye out for the company's outlook on acquisitions.
Investor takeawayICE has been using its growth-by-acquisition strategy to drive strong double-digit earnings growth over the past few quarters. It's a streak the company will likely continue again this quarter after recently closing the acquisition for Interactive Data, unless of course it has struggled to integrate that entity. The potential for integration hiccups aside, the company has already moved on to its next deal, and might have one more major transaction up its sleeve if market whispers are to be believed.
The article Can Intercontinental Exchange Inc Keep its Earnings Hot Streak Alive This Quarter? originally appeared on Fool.com.
Matt DiLallo owns shares of Intercontinental Exchange. The Motley Fool owns shares of and recommends Intercontinental Exchange. Try any of our Foolish newsletter services free for 30 days. We Fools may not all hold the same opinions, but we all believe that considering a diverse range of insights makes us better investors. The Motley Fool has a disclosure policy.
Copyright 1995 - 2016 The Motley Fool, LLC. All rights reserved. The Motley Fool has a disclosure policy.