Can Intel Corporation Save the Personal Computer Market With Better Chips?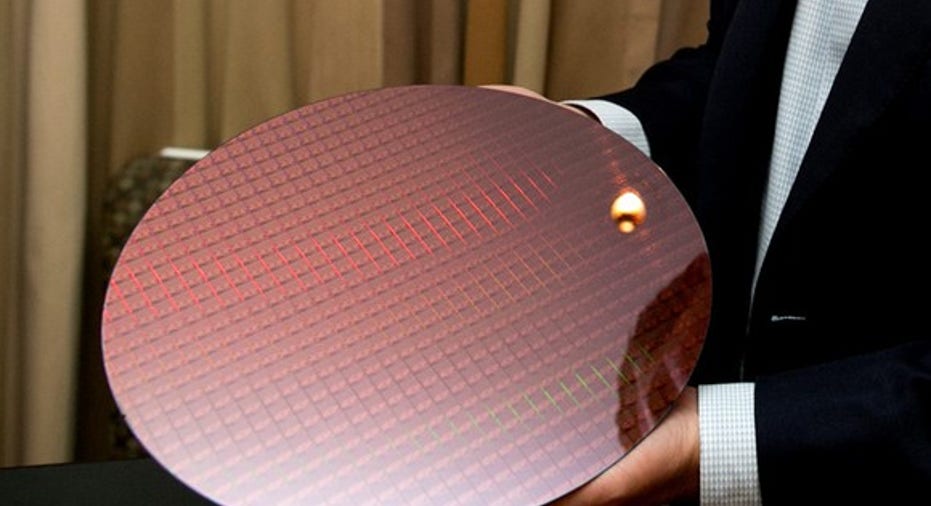 In recent statements to PC World, Intel (NASDAQ: INTC) executive Murthy Renduchintala made it clear that he wants the company to deliver faster and more power-efficient personal computer processors on an annual cadence in a bid to "stimulate [personal computer] upgrades."
Although I wholeheartedly approve of Intel bringing as much innovation to the personal computer market as quickly as it can, it's not completely clear to me that advancing chip performance will necessarily drive the bulk of personal computer users to upgrade to new systems when they otherwise wouldn't have.
Image source: Intel.
Allow me to explain.
Some background and historical evidence
The personal computer market is a large one, with computer vendors shipping an aggregate of 260 million systems in 2016, according to research company IDC. However, it is also one that has been on the decline for quite some time (IDC says PC shipments were down 5.7% year-over-year in 2016 and are down from 363.9 million units in 2011).
This is a market that's been unhealthy for quite some time.
Now, it might be tempting to hypothesize that better computers (powered by better chips) can make the market grow again (or, at the very least, stop plunging), but the evidence simply doesn't bear out that hypothesis.
In 2012, for example, Intel and the major personal computer vendors went all-in on the former's "Ultrabook" initiative. As part of this, Intel released new, power-efficient chips built on its 22-nanometer manufacturing technology (largely considered a "revolutionary" leap in chip tech at the time) and worked closely with personal computer makers to build thin-and-light devices and other interesting form factors.
PC sales declined 3.2% in 2012 relative to 2011 levels, per IDC.
Then, in 2013, Intel introduced its Haswell family of processors that enabled a substantial boost in battery life in thin-and-light devices -- essentially making all-day battery life a thing in notebooks. These were great chips that did a lot to move the notebook personal computer forward, but unfortunately it didn't do much for the market for such shipments -- theyplunged by 9.8% in 2013, per IDC.
In 2014, Intel didn't deliver any significantly new processors or platforms -- it produced a very minor refresh of the Haswell chips that were literally called Haswell Refresh. Even with an underwhelming processor improvements from Intel in 2014, IDC said that industrywide personal computer shipments declined just 2.1% as the end-of-life of Windows XP drove a sizable wave of business personal computer buying.
In 2015, Intel introduced not just one but two new processor families. In the first half of 2015, it released a chip family called Broadwell, which delivered improved CPU, graphics, and power consumption. Then, in the second half of 2015, Intel released Skylake, which delivered an arguably larger boost in performance/features than Broadwell did.
That year was a terrible one for the personal computer industry, with IDC reporting unit shipments down 10.4%.
The point is this: Despite the new processors and aggressive innovation on the part of the personal computer vendors, PC shipments continued to fall. In fact, the best year in between 2012 and 2015 was 2014, and that was the only year in which Intel didn't even release an updated processor family in anything more than token quantities.
Innovative processors probably won't help the PC market, but...
I think the evidence suggests that overall industrywide personal computer buying habits are largely independent of the chips that Intel brings to the market.
There are small but interesting sub-segments of the personal computer market (like gaming desktops and notebooks) that seem to be enjoying unit growth and would probably be receptive to a faster pace of chip innovation, but these segments aren't (yet?) large enough to substantially offset broader industry trends.
However, there are still good reasons for Intel to release new processors at an annual pace, even into a market that doesn't necessarily value new chips, per se. The reality is that personal computers are now competing with devices like tablets and large smartphones for consumer dollars. For the personal computers to stand a chance of winning over those dollars, they need to improve quickly, as those mobile devices get substantially more innovative each year.
This means delivering compelling performance, form factor, features, and battery life. All these factors are heavily influenced by the quality of the processor and accompanying platform (though customers aren't buying processors, but full systems), so for those systems to get better, Intel's processors need to get better, too.
In other words, personal computer vendors might not see substantial upside from putting out better and faster systems each year, but they'll stand a much better chance of keeping things from getting any worse.
Beyond that, Intel has made it clear that it intends to integrate additional technologies and features into its future chips. The idea is to take what previously required multiple discrete chips and integrate it into a single chip (or, at the very least, package).
By doing that, Intel can potentially increase its dollar content per personal computer. So, for example, if at some point in the future every Intel chipset winds up with Wi-Fi capability integrated, then Intel could dramatically increase its Wi-Fi share and ultimately increase its average dollar content per platform (manifesting itself in a platform average selling price increase).
Increases in dollar content per platform sold (i.e., an average selling price boost) could help Intel offset what might continue to be a tough industrywide unit shipment story.
10 stocks we like better than IntelWhen investing geniuses David and Tom Gardner have a stock tip, it can pay to listen. After all, the newsletter they have run for over a decade, Motley Fool Stock Advisor, has tripled the market.*
David and Tom just revealed what they believe are the 10 best stocks for investors to buy right now... and Intel wasn't one of them! That's right -- they think these 10 stocks are even better buys.
Click here to learn about these picks!
*Stock Advisor returns as of February 6, 2017
Ashraf Eassa owns shares of Intel. The Motley Fool recommends Intel. The Motley Fool has a disclosure policy.