Can Gogo Stock Keep Going After Last Week's 12% Pop?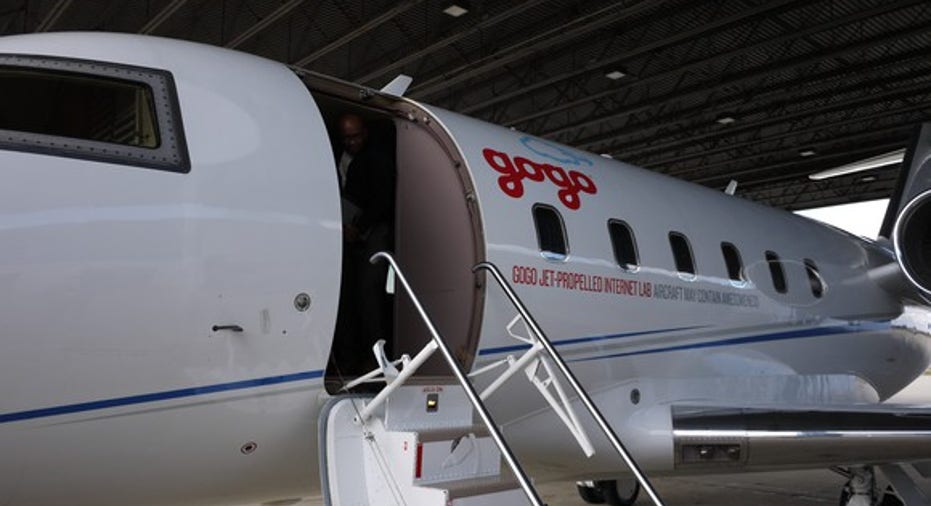 Shares ofGogo, Inc. (NASDAQ: GOGO)navigated a slick ascent last week. Gogo stock moved 12.16% higher on the week after the company announced FAA approval for its more efficient Gogo Biz 4G system. Gogo also hit a big coverage milestone.
Gogo announced on Wednesday that its in-flight connectivity platform was installed on its 3,000th commercial aircraft. Tack on the more than 4,200 business aircraft armed with Gogo internet access and we're eyeing a fleet of more than 7,200 planes on which Gogo cashes in on the growing demand for airborne connectivity by passengers.
Most of the Gogo systems in operation are air-to-ground (ATG) solutions. The speed and breadth limitations of ATG have been a challenge, giving rivalViaSat(NASDAQ: VSAT)a chance to woo commercial airlines and corporate jets with its satellite-powered platform. Gogo Biz 4G is a step up on that front, and receiving Supplemental Type Certification approval from the FAA opens it up to wider adoption.
Image source: Gogo.
Buckle your seatbelt
Gogo Biz 4G is for the business aviation market, leveraging Gogo's existing ground network of towers with superior 4G connectivity. It's not as speedy as ViaSat's solution at its best, but Gogo Biz 4G offers an upgrade path to Gogo's Next Gen satellite-based network that will deliver speeds up to 100 Mbps when it launches next year.
Gogo is getting better, but ViaSat is also beefing up its network. Passengers will be the ultimate victors in an age when in-air connectivity is an expected premium offering.
It remains to be seen if Gogo shareholders will be as fortunate. The stock's been a bumpy flight. Shares of Gogo surrendered nearly half of their value last year as mounting losses, decelerating revenue growth, and ViaSat's successful nibbling at a key Gogo customer weighed on the stock. The stock has bounced back with a 30% gain so far in 2017.
Gogo began offering in-flight Wi-Fi in 2008, and by 2010 revenue growth peaked at 157%. It's been decelerating every year, slowing to 19% top-line growth last year. Analysts see revenue decelerating yet again this year to a mere 13% advance. A lot is riding on next year's launch of Gogo's 2Ku platform. It's the key to cash in on both subscriptions and the media and e-commerce opportunities that can be delivered with chunkier bandwidth. Investors have set aside concerns about slowing growth now -- evident by the stock's big push year-to-date -- for what awaits on the other end of 2018. Gogo is like one of its flights in that the journey may not be exciting, but it's all about getting to the final destination.
10 stocks we like better than GogoWhen investing geniuses David and Tom Gardner have a stock tip, it can pay to listen. After all, the newsletter they have run for over a decade, Motley Fool Stock Advisor, has tripled the market.*
David and Tom just revealed what they believe are the 10 best stocks for investors to buy right now... and Gogo wasn't one of them! That's right -- they think these 10 stocks are even better buys.
Click here to learn about these picks!
*Stock Advisor returns as of February 6, 2017
Rick Munarriz has no position in any stocks mentioned. The Motley Fool is short Gogo. The Motley Fool has a disclosure policy.