Can Current Apple Watch Owners Make the Next Model a Success?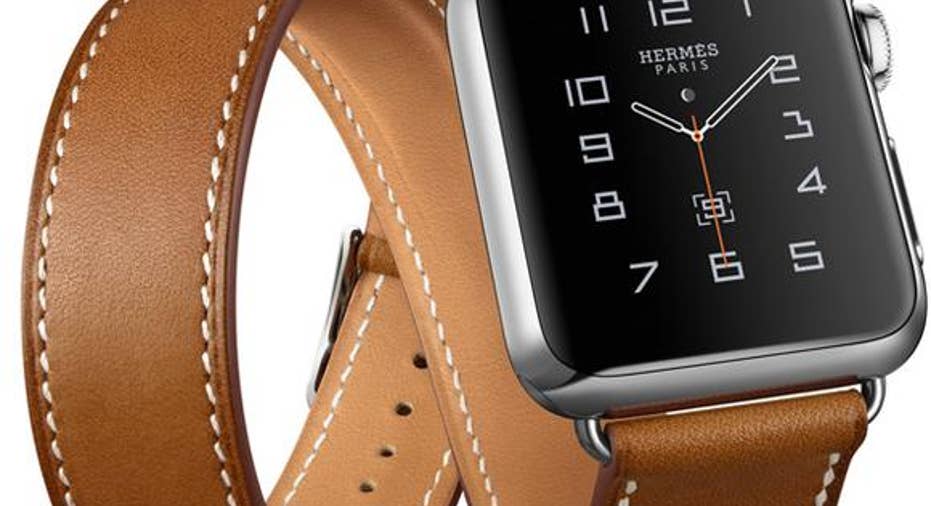 Image source: Apple.
If you own an Apple Watch, you probably really like it. That's evidenced by a recent survey from Fluent, which found 62% of current Apple Watch owners already plan to purchase the next model of the device expected to launch sometime this year. Still, Apple Watch owners are a relatively small group, accounting for just 8% of the survey respondents. Apple is estimated to have sold somewhere between 10.5 million and 14 million Apple Watches in the nine months it was available in 2015, below initial expectations for the device.
KGI analyst Ming-Chi Kuo expects sales of the device to decline in 2016 (despite three extra months of sales)due to his sources indicating the next model will only provide internal improvements similar to an S-cycle update for iPhone. Even with more than 6 million likely buyers built in, Apple Watch unit sales may not start growing until 2017.
What's holding back consumers?The biggest problem the Apple Watch faces is that it's viewed as an accessory to the iPhone. An expensive accessory. Even with the recent $50 price cut at last month's event, the least expensive model costs $299.
Sixty-nine percent of consumers cite cost as a reason they haven't bought a smartwatch, according to a survey from Kentico, and Apple makes the most expensive models. Even current Apple Watch owners note that price is the biggest disincentive for purchasing the device.
But Apple is unlikely to cut its price much more after it announces the new device. The price cut for the current Apple Watch came about one year after its release, which is the same cycle for its other devices. It would be odd for Apple to announce a further cut three months later. As such, the new Apple Watch models will likely be priced the same as the original Apple Watch prices.
What could make the next Apple Watch model a success?With price cuts all but ruled out, the only way for Apple to sell more Watches is to make the device more valuable. It can do this with either hardware improvements -- which are reportedly going to be incremental internal improvements -- or software improvements -- which it can design itself or rely on third-party app developers for.
There's still been no breakthrough application for the Watch, and the top uses are basic functionalities like fitness tracking and listening to music. The Apple Watch is very overpriced as a fitness tracker compared to competing devices with more of a focus on fitness.
But the Apple Watch is already the world's most popular smartwatch. That makes it an excellent platform for developers to try new software. Apps are largely responsible for the huge successes of the iPhone and iPad, and they'll drive sales of the Apple Watch as well (or a lack thereof will correlate with a lack of sales).
While Apple Watch owners are standing by, wallets in hand, to buy the next iteration of the device, Apple may have trouble growing sales. Keep in mind that most current Apple Watch owners are big Apple fans, willing to buy just about anything Apple releases, so that skews the numbers a bit. But without a breakthrough improvement in either hardware or software (which, by the way, could still happen), the Apple Watch 2 may "only" sell a few million units this year.
The article Can Current Apple Watch Owners Make the Next Model a Success? originally appeared on Fool.com.
Adam Levy owns shares of Apple. The Motley Fool owns shares of and recommends Apple. Try any of our Foolish newsletter services free for 30 days. We Fools may not all hold the same opinions, but we all believe that considering a diverse range of insights makes us better investors. The Motley Fool has a disclosure policy.
Copyright 1995 - 2016 The Motley Fool, LLC. All rights reserved. The Motley Fool has a disclosure policy.