Can comScore Bounce Back After Last Week's 20% Drop?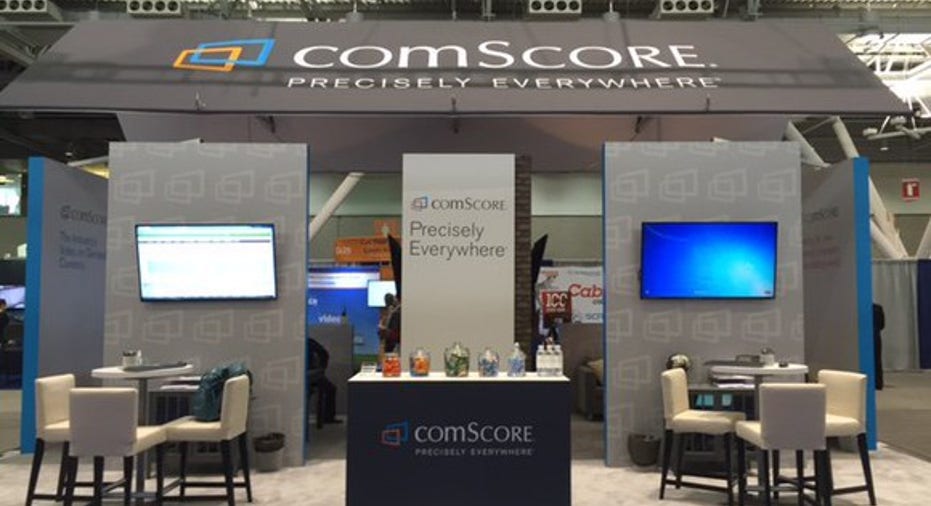 Image source: comScore.
It may be true that comScore is a beast at cranking out data on tech trends in a timely manner, but it's apparently not as efficient when facing a mirror. Shares of comScore lost a fifth of their value last week after it revealed that it's running behind on a self-imposed audit deadline. At least one analyst downgraded the stock after comScore's unflattering SEC filing.
The saga began on Feb. 19 when comScore's audit committee received a note about potential accounting irregularities. The was two days after the company had reported Q4 and full-year 2015 results and it led to a delay in the filing of its 10-K. It then failed to file its 10-Q for this year's first quarter by the mid-May deadline, leading Nasdaq to call it out for not being in compliance with exchange-listing requirements.
The audience and brand value measurement specialist disclosed that it expected to provide an update by June 27. A day later it revealed that its review is still not finished. The audit committee needs more time to evaluate the collected information before reaching its conclusion.
A delay in getting down to the truth in fiscal matters isn't an admission of guilt. It doesn't mean that any potential restatements to last year's originally reported financial results will be material or that comScore's first-quarter results -- which are still up in the air -- will be disappointing.
However, fellow Fool Anders Bylund takes a bleaker view. "If there were positive findings to report, comScore's management would be shouting it from the tallest rooftop the SEC and NASDAQ allows," he wrote back in April. "I wouldn't be surprised if the company had to restate several quarters of past earnings, and the changes could be substantial."
It's a numbers game -- and a waiting game
No matter how grave the results of the investigation may be, the market hates uncertainty. That is what fueled last week's 20% drop, and at least one Wall Street pro isn't impressed.
Susquehanna downgraded the stock the day following its announcement that its internal audit wasn't ready. Susquehanna's rating went from "positive" to "neutral," and its price target was slashed from $45 all the way down to $24. Analyst Shyam Patil had initiated coverage on the stock with a bullish opinion and an ambitious price target of $70 last summer. It's been following it lower ever since, and the bullishness is now gone given comScore's cloud of uncertainty. The stock closed June 27 at $29.40.
The last time that comScore talked numbers -- its own numbers -- was back in February. The outlook for 2016 at the time was upbeat. The $508 million to $532 million that it was targeting in revenue and the $116 million to $132 million that it was forecasting in adjusted EBITDA would be significant steps up from last year's results. However, a lot can happen in five months.
The silver lining here is that there's a good chance that the stock moves higher once the audit committee concludes its investigation. Unless it's a material revision to the downside or its outlook for 2016 gets whacked substantially, putting this matter behind it would be a relief to comScore shareholders. That's encouraging in theory, but as Tom Petty sings, the waiting is the hardest part.
The article Can comScore Bounce Back After Last Week's 20% Drop? originally appeared on Fool.com.
Rick Munarriz has no position in any stocks mentioned. The Motley Fool has no position in any of the stocks mentioned. Try any of our Foolish newsletter services free for 30 days. We Fools may not all hold the same opinions, but we all believe that considering a diverse range of insights makes us better investors. The Motley Fool has a disclosure policy.
Copyright 1995 - 2016 The Motley Fool, LLC. All rights reserved. The Motley Fool has a disclosure policy.