Can Boeing Push Out the Airbus A320 at United Airlines?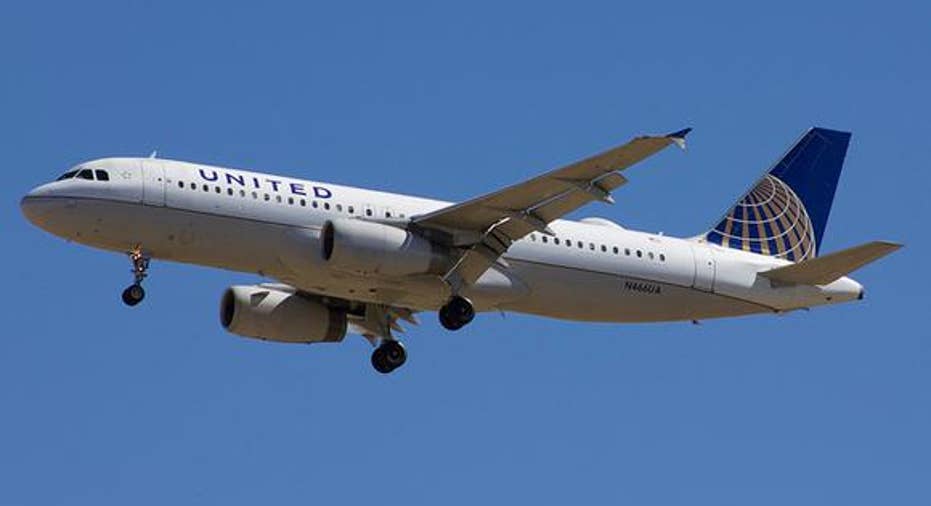 In the first three months of 2016, United Continental has ordered 65 737-700 jets from Boeing to replace 50-seat regional jets that will be retired in the next few years. According to numerous analyst reports, Boeing may have given United Continental a discount of more than 70% on these purchases.
United has ordered 65 Boeing 737-700s this year -- at a steep discount. Image source: The Motley Fool.
Discounts from list price are normal for aircraft purchases, but they are typically closer to 50%. At the estimated sale price of $22 million to $24 million per aircraft, Boeing is probably losing money.
Boeing has stated that it offered such aggressive pricing to "block" Bombardier from gaining a foothold at a major airline for its new CSeries jet. Most analysts have assumed this was the rationale, as well. However, Boeing may have an even bigger aim: dislodging the Airbus A320 from United's narrowbody fleet.
The Boeing-Airbus battle at UnitedIn the early 1990s, United Airlines was Boeing's biggest customer -- and an extremely loyal one at that. The cozy relationship had deep historical roots. During the early 1930s, Boeing and United Airlines were part of the same company (United Aircraft and Transport Corporation), before federal regulators forced the conglomerate to split into three parts.
That made it all the more shocking when United Airlines made a deal with Airbus in 1992 to lease 50 A320s. United and Airbus executed a follow-up deal for the smaller A319 a few years later.
United Airlines now operates more than 150 A320-family aircraft. Image source: The Motley Fool.
Today, United Continental remains primarily a Boeing operator. However, it has 152 A319s and A320s in its fleet and plans to add another 14 used A319s over the next two years.
The Airbus fleet is agingWhile United has a substantial Airbus fleet today, the A319s and A320s are about 17 years old, on average. In fact, United's youngest Airbus planes were built in 2002. (The used A319s it will be leasing beginning this year are somewhat newer.)
Up until 2013, United Continental had planned to replace the bulk of its Airbus fleet between 2016 and 2020. By upgrading its A319s and A320s with larger overhead bins, slimline seats, satellite Wi-Fi, and streaming video, United has been able to keep these planes in service longer.
The drop in fuel prices over the past two years also makes it more economical to keep older planes flying. Nevertheless, United will need to replace all of its Airbus planes within the next 10 to 12 years or so.
Will United stick with the 737?Including its A320-series fleet, its 757 fleet, and its older 737s, United Airlines will probably need to replace at least 300 narrowbodies between now and the late 2020s. Aside from its order for 100 737 MAX 9 planes, United doesn't have any planes coming that are earmarked for this purpose.
As United Continental adds more and more Boeing 737s, it will become increasingly tempting for the company to simplify its fleet by standardizing on the 737 family for all of its narrowbody aircraft needs. That would put Boeing in line for hundreds more 737 MAX orders over the next decade.
Boeing has a shot at convincing United not to order any A320neo family planes. Image source: Airbus.
This seems like a more sensible explanation for why Boeing was willing to be so aggressive in selling 737-700s to United. Sure, Bombardier's CSeries is a small threat to the 737, but Airbus' A320 family is the key competitor in that segment.
With every 737 it sells to United today, Boeing gets a little bit closer to moving one of its biggest customers back to a single narrowbody fleet type. If United ever moves to an all-737 narrowbody fleet, there is little chance that it would later reverse course, as it would then lose the productivity benefits of simplifying its fleet.
As a result, Boeing has a realistic shot at turning United into an "annuity-like" customer that will need 20 to 30 new 737s every year. That's the kind of opportunity that can justify selling a few dozen airplanes below cost today.
The article Can Boeing Push Out the Airbus A320 at United Airlines? originally appeared on Fool.com.
Adam Levine-Weinberg owns shares of The Boeing Company and United Continental Holdings, The Motley Fool has no position in any of the stocks mentioned. Try any of our Foolish newsletter services free for 30 days. We Fools may not all hold the same opinions, but we all believe that considering a diverse range of insights makes us better investors. The Motley Fool has a disclosure policy.
Copyright 1995 - 2016 The Motley Fool, LLC. All rights reserved. The Motley Fool has a disclosure policy.