Can Biogen Beat the Broader Markets in 2017?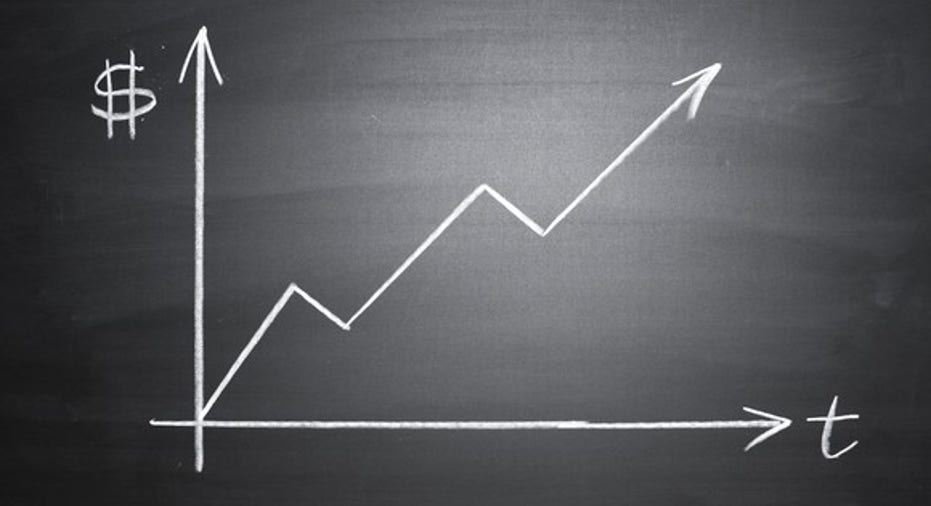 Large-cap biotech Biogen (NASDAQ: BIIB) is somewhat of an oddball in that it's currently experiencing a rapid deceleration in revenue growth, yet Wall Street analysts are suggesting that its shares could still rise by a healthy 13.7% over the next year.
Analysts seem unfazed by the biotech's ongoing struggles with its key multiple sclerosis (MS) franchiseand are apparently of the mind that Biogen has a decent shot at trumping the broader markets in 2017. So let's dissect the Street's rosy outlook, and consider if this biotech is indeed a good stock to own in 2017.
Image source: Getty Images.
Biogen's next megablockbuster may be close at hand
Over the past month, Biogen's stock has gotten either upgraded, or its buy rating reaffirmed, by multiple analysts. This, perhaps, is reflecting the growing optimism that the biotech's experimentalspinal muscular atrophy (SMA) drug Spinraza (nusinersen), which itlicensed from Ionis Pharmaceuticalsin 2013, may get the broadest label possible from the FDA (SMA Types 1, 2, and 3). As a treatment for a rare, but fatal, disorder, Spinraza will likely come with a premium pricing structure typical of so-called "orphan drugs."
But the real reason the Street is warming up to Biogen seems to be that Spinraza's peak sales could reach $2 billion in a few short years. Equally as important, the FDA is expected to grant the drug's approval on an accelerated time frame, with some analysts forecasting a regulatory decision sometime in the first quarter of 2017. That's a critical issue because Biogen's top-selling MS drug Tecfidera has been experiencing a hefty drop-off in sales in the U.S., and the company arguably can't continue to rely on price increases to drive growth indefinitely.
In a nutshell, Spinraza could significantly boost Biogen's top line over the next five years, even after accounting for the milestones owed to Ionis under its Spinraza licensing deal and further market-share erosion within Biogen's all-important MS franchise.
Can Biogen deliver the goods in 2017?
The fact of the matter is that everything boils down to Spinraza's regulatory fate next year. While the Street seems extremely confident that Spinraza is destined to grab a broad label for SMA early next year, the U.S. Food and Drug Administration (FDA) has been known to surprise everyone on a fairly regular basis.
In a worst-case scenario where the FDA finds something objectionable in Spinraza's regulatory filing -- and I freely admit that this black-swan scenario appears unlikely based on the data that's publicly available -- Biogen's top-line growth would muddle along in the low single digits moving forward.
The biotech's future growth, in this case, would hinge almost entirely on the clinical success of its moonshot Alzheimer's disease drug candidate aducanumab. In other words, Biogen doesn't have a whole lot to fall back on if Spinraza doesn't pan out, or if it is significantly delayed from entering the market by the FDA.
Putting a doomsday scenario aside, though, I'm cautiously optimistic that Biogen and Ionis will get the green light from the FDA for Spinraza sooner rather than later. And this event should pave the way for the biotech to pursue licensing deals and/or acquisitions to bolster its clinical pipeline within the next six to 12 months, creating additional layers of value for shareholders.
All told, I share the Street's bullish sentiment on Biogen, and think it could indeed outperform the broader markets in 2017 -- even though the highly unpredictable FDA remains very much part of the picture at the moment.
10 stocks we like better than Biogen When investing geniuses David and Tom Gardner have a stock tip, it can pay to listen. After all, the newsletter they have run for over a decade, Motley Fool Stock Advisor, has tripled the market.*
David and Tom just revealed what they believe are the 10 best stocks for investors to buy right now... and Biogen wasn't one of them! That's right -- they think these 10 stocks are even better buys.
Click here to learn about these picks!
*Stock Advisor returns as of Nov. 7, 2016
George Budwell has no position in any stocks mentioned. The Motley Fool owns shares of and recommends Biogen and Ionis Pharmaceuticals. Try any of our Foolish newsletter services free for 30 days. We Fools may not all hold the same opinions, but we all believe that considering a diverse range of insights makes us better investors. The Motley Fool has a disclosure policy.