California sues nation's largest student loan servicer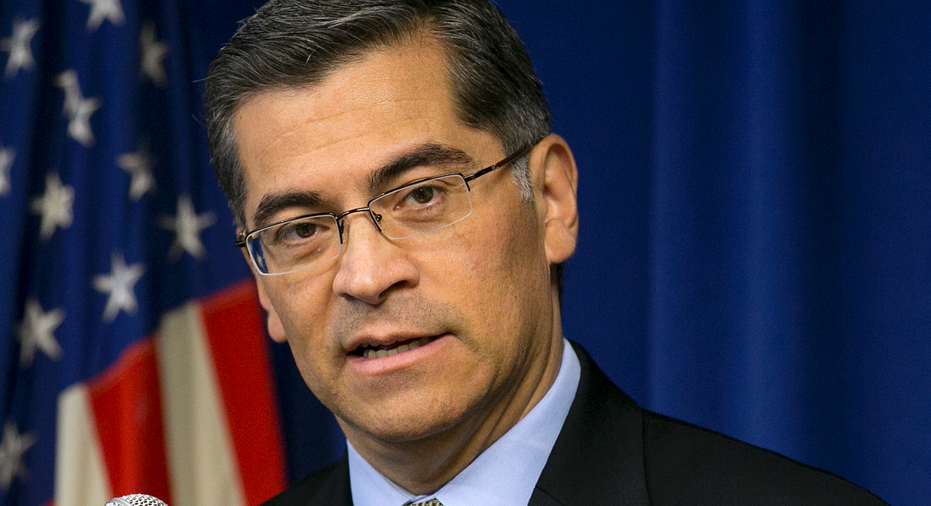 California's attorney general announced Thursday he is suing the nation's largest student loan processor, alleging it is harming consumers by failing to properly service the debts.
Attorney General Xavier Becerra said the state will sue Navient Corp. this week, contending the Delaware-based company financially harmed thousands of Californians.
He said the firm systematically and illegally failed to properly service federal student loans by steering borrowers to more expensive repayment plans, failing to tell them how to switch to income-driven repayment plans or how those with disabilities could end their debts and misrepresenting how it handled payments.
"No one should have their American dream shattered because some loan servicing company is cheating these future leaders of a chance to move ahead," Becerra said, a Democrat running in the November election.
Navient president and CEO Jack Remondi called the allegations unfounded and the lawsuit "another attempt to blame a single servicer for the failures of the higher education system and the federal student loan program to deliver desired outcomes."
"The need to blame someone has driven these lawsuits," Remondi said in a statement citing the company's low default rates and high enrollment in alternative repayment programs.
About 4.6 million Americans were in default on their student loans as of December, according to the Department of Education. That's more than double what it was four years ago, and more than 10 percent of the 42.8 million Americans who currently have a student loan backed by the department.
Of the roughly 12 million borrowers serviced by Navient, Becerra said about 1.5 million live in California.
Becerra said Navient also assigned thousands of delinquent loans to its subsidiaries, Pioneer and General Revenue Corp., and alleged those subsidiaries misled borrowers about their options.
The state may seek debt relief, repayment of overpayments, forgiveness of loans and other remedies, Becerra said.
Publicly traded Navient was formerly part of Sallie Mae, which began as a government entity that serviced federal education loans. Navient became a separate company in 2014.
The U.S. Consumer Financial Protection Bureau and attorneys general in Illinois and Washington sued Navient early last year alleging similar violations. Pennsylvania's attorney general sued the firm in October over its riskier subprime student loans.
Last month, the Trump administration announced it was closing the consumer bureau's student lending office, potentially limiting its investigation of abuses by companies in the $1.5 trillion student loan market.
The federal office also investigated and sued for-profit education company Corinthian Colleges.
On Wednesday, a federal magistrate in San Francisco dismissed a separate Becerra lawsuit alleging the Trump administration illegally backed away from an Obama-era promise to quickly forgive the loans of Corinthian students. The magistrate gave the state 30 days to show it has the right to sue the U.S. Department of Education.