Caesarstone Returns to Growth in the U.S. Market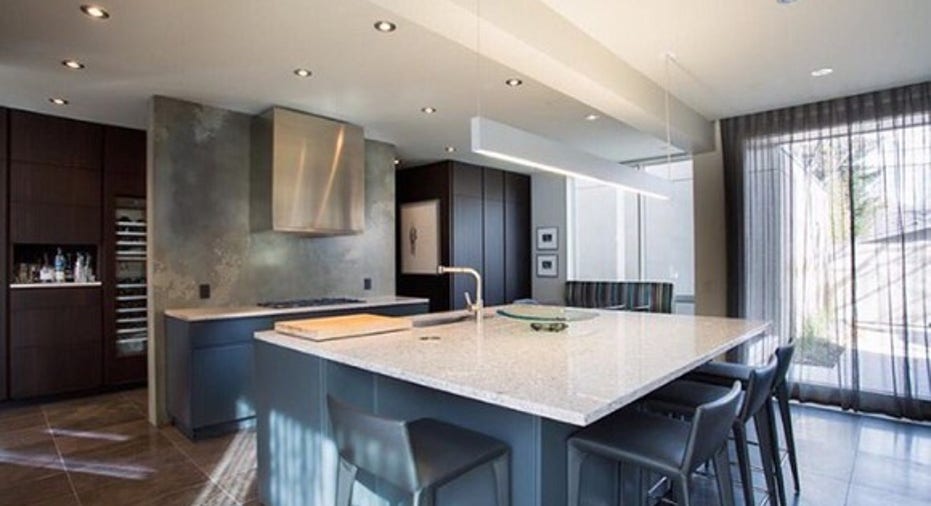 Quartz-surface manufacturer Caesarstone(NASDAQ: CSTE) announced earnings results for its fiscal first quarter on Wednesday. Revenue growth accelerated, but the company also endured declining profits as it worked to firm up its sales trends in key markets like the U.S.
Here's a look at how the headline results stacked up against the prior-year period:
| Metric | Q1 2017 | Q1 2016 | Year-Over-Year Change |
| --- | --- | --- | --- |
| Revenue | $136 million | $117 million | 17% |
| Net income | $11.3 million | $12.1 million | (7%) |
| EPS | $0.31 | $0.33 | (6%) |
Data source: Caesarstone's financial filings.
What happened this quarter?
Sales growth shot up to a 17% pace from 6% last quarter. Continued improvements in markets like Australia and Canada helped, but the main contributor was rebounding sales in the critical U.S. segment.
Image source: Caesarstone.
Highlights of the first quarter include:
Sales rose 18% in the U.S. following slight declines in each of the past two quarters.
Australia, Canada, and Israel posted steady demand growth and the European market fell slightly.
Gross profit margin slipped to 36.1% of sales from 36.5%, which management blamed on rising costs from new product introductions and a higher percentage of revenue coming from its deal to supply furniture giant IKEA with value-based products.
Operating expenses rose to 25% of sales from 24.3% as the company continued to make investments in its marketing and in bulking up its selling infrastructure in the U.S.
Operating margin worsened to 11.1% of sales from 12.2%.
What management had to say
CEO Raanan Zilberman focused his comments on Caesarstone's improving sales trajectory. "We are pleased with this quarter's accelerated growth," he said in a press release. "We are working to capitalize on our increased investments in marketing and sales and our global brand-leadership position to better leverage the growing demand for quartz solutions around the world," he continued.
"Growth in revenue was broad based," management explained. "The largest contributions to growth were attributable to renewed growth in the Company'sU.S.business, up 17.7%, as well as ongoing strength inAustraliaandCanada, up 14.8% and 26.4%, respectively."
Looking forward
Zilberman and his executive team affirmed their official guidance for 2017, which projects revenue rising by between 8% and 11% to as much as $595 million. Earnings results will be muted, they predict, as the company spends heavily on building up its U.S. presence and establishing a more direct sales footing in the U.K. market.
As a result, adjusted profits should decline slightly to $123 million at the midpoint of guidance. Yet the step lower would likely pay off over the long term if, as early 2017 results suggest, Caesarstone is able to strengthen its market position and move back toward the 20% or higher sales gains it enjoyed as recently as fiscal 2014.
10 stocks we like better than CaesarstoneWhen investing geniuses David and Tom Gardner have a stock tip, it can pay to listen. After all, the newsletter they have run for over a decade, Motley Fool Stock Advisor, has tripled the market.*
David and Tom just revealed what they believe are the 10 best stocks for investors to buy right now... and Caesarstone wasn't one of them! That's right -- they think these 10 stocks are even better buys.
Click here to learn about these picks!
*Stock Advisor returns as of May 1, 2017
Demitrios Kalogeropoulos has no position in any stocks mentioned. The Motley Fool recommends Caesarstone. The Motley Fool has a disclosure policy.