Caesars 1Q Revenue Slumps on Fewer Visitors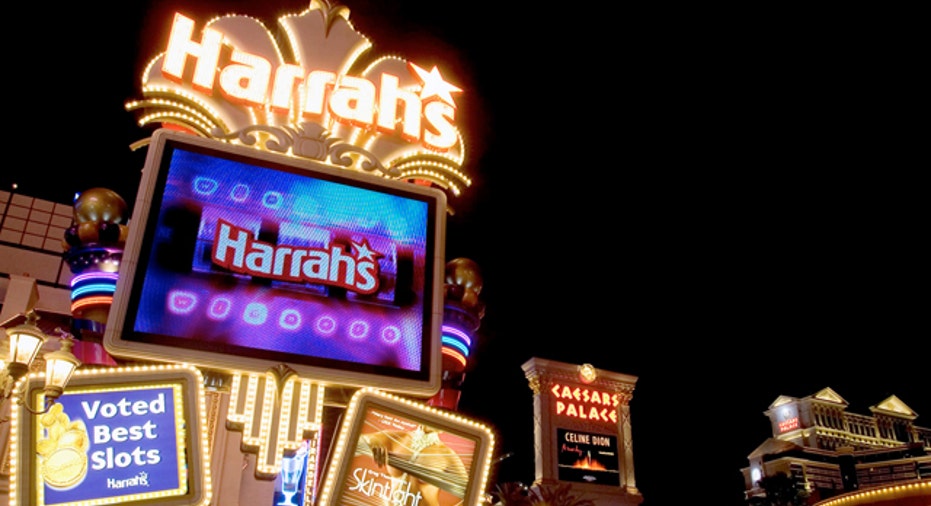 Casino operator Caesars narrowed its first-quarter loss on strong Planet Hollywood sales, though its revenue slipped on temporary closures and fewer visitors, woes seen across the board in Las Vegas amid the soft economy.
The Las Vegas resort operator posted a net loss of $144.9 million, better by 24.6% from a loss of $193.6 million a year ago. Revenue was $2.18 billion, virtually flat from the year-earlier period, while visitation by its rated players dropped 13.6%.
Casinos have been faced with declining revenues since the onslaught of the economic downturn in 2007. Las Vegas Sands (NYSE:LVS) and MGM Resorts International (NYSE:MGM) both revealed on Monday weaker-than-expected quarterly losses.
Observers have said, though, that Caesars, which runs the World Series of Poker, could face greater challenges than its peers from the government's shutdown earlier this year of the top three online poker sites. The company has invested much more in the web industry by letting web gamers advertise during poker tournaments and allowing Internet players to buy into tournaments.
In a statement, Caesars chief operating officer Gary Loveman said the company achieved significant progress in operating efficiencies, guest service and development activities during the quarter.
The company, which also owns Harrah's and Horeshoe resorts, said it had decided to complete the Octavius tower at Caesars Place and begin work on the LINQ retail, dining and entertainment project, which is expected to increase its visitation on the Las Vegas Strip.