Cadillac looks to boost SUV sales with XT4 launch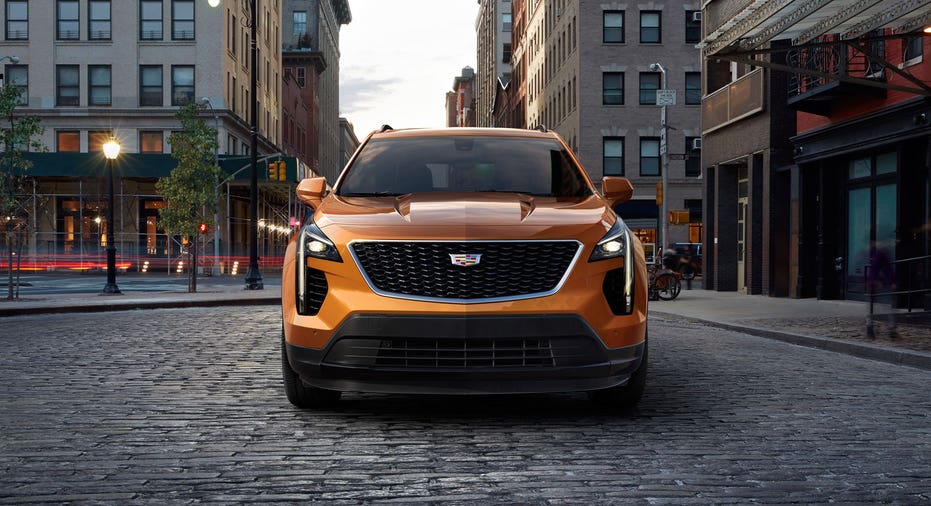 Cadillac unveiled the new XT4 crossover on the eve of the New York International Auto Show, expanding its SUV lineup in hopes of capitalizing on booming sales.
The compact SUV targets young newcomers to the luxury car market. Cadillac emphasized the XT4's smartphone-like infotainment system paired with an 8-inch touchscreen. On-board technology also includes 4G Wi-Fi connectivity and wireless smartphone charging.
Under the hood, the XT4 is powered by a 2.0-liter turbocharged four-cylinder engine generating 237 horsepower. Cadillac expects the XT4 to have class-leading rear leg room. It also touted 48.9 cubic feet of cargo volume with the second row folded.
"The first-ever 2019 Cadillac XT4 expands our successful SUV lineup to a segment where Cadillac has never been before," Cadillac President Johan de Nysschen said in a statement. "And it sets off a dramatic expansion and elevation of the product range that will see a new Cadillac virtually once every six months through 2021."
General Motors' top luxury brand currently sells just two SUV models: the midsize XT5 and full-size Escalade. So Cadillac has been forced to play a bit of catch-up in the SUV market, which has seen substantial growth as more consumers ditch sedans in favor of roomier crossovers. Through February, eight of the top 10 luxury vehicle models sold in the U.S. were premium SUVs, according to J.D. Power.
In a recent report from The Wall Street Journal, Cadillac dealer Ed Williamson said his store often loses potential sales due to the limited range of its SUV lineup. Even with just two models, SUVs account for 85% of the Miami dealership's sales, while the four Cadillac sedans lag behind in drawing potential buyers.
Nationwide, the XT5 has become the brand's best-selling vehicle less than two years after it launched. Cadillac has sold 22,233 vehicles so far this year, with 60% coming from the Escalade and XT5. By comparison, Mercedes-Benz reported 50,067 in U.S. new-vehicle sales through February.
Cadillac's newest SUV will be critical to its sales success.
"Cadillac is hoping to take advantage of the premium compact utility segment craze with the introduction of the XT4 crossover," said Eric Lyman, chief analyst at TrueCar's ALG. "With a sedan-heavy lineup, the baby crossover will help expand Cadillac's product offerings."
The XT4 will go on sale in the fall with a starting price of $35,790 including destination fees.