Cabela's Sees Decline in Gun Sales Post-Trump Win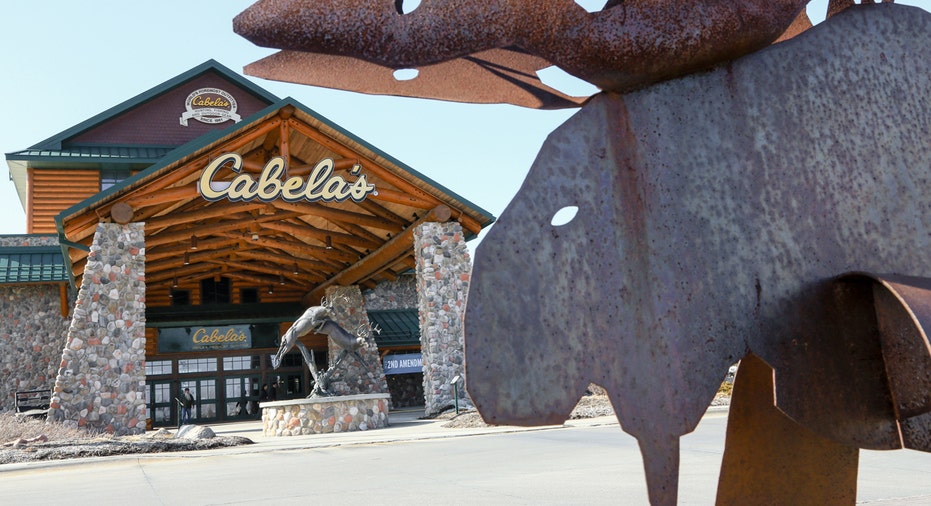 Cabela's (NYSE:CAB) said Thursday demand for firearms and ammunition weakened in the first three months of 2017, citing the election of President Donald Trump.
The Sidney, Neb.-based hunting and outdoors retailer, which is set to be acquired by rival Bass Pro Shops, reported a decline in first-quarter earnings and revenue as sales in its namesake Cabela's stores continued to soften. U.S. comparable store sales dropped 9.1% compared to the same period last year. Cabela's said several categories, including firearms, contributed to the decline.
Retailers and gun makers have said consumer demand stalled in the wake of President Trump's ascension to the White House. Sales typically peak when lawmakers propose new gun-control measures. Last week, Trump became the first sitting president since Ronald Reagan to give a speech at the NRA's annual convention.
In addition to the impact of the election, higher gun sales that followed the 2015 terrorist attack in San Bernardino, Calif., created a tough year-over-year comparison, Cabela's noted.
However, the National Shooting Sports Foundation said April sales activity picked up. The trade group's adjusted data, which exclude background checks for permits and other non-sales transactions, showed a slight increase in April. The FBI's National Instant Criminal Background Check System processed a total of 2.05 million checks in April, a decline of 4.6%.
Cabela's reported net income of $19.1 million, down 16.7% from $22.9 million in the year-ago quarter. On a per-share basis, earnings came in at 28 cents versus 33 cents last year. Adjusted earnings were 40 cents a share, besting Wall Street's consensus estimate by two pennies.
Total revenue was down 3.4% at $834.9 million, which fell short of estimates.
In April, Cabela's and Bass Pro revised their buyout agreement after regulatory delays at Capital One Financial (NYSE:COF), which was slated to take over Cabela's financial unit, threatened to derail the deal.
Synovus Financial (NYSE:SNV), a bank based in Georgia, agreed to purchase the assets and deposits of Cabela's World's Foremost Bank. Capital One will scoop up the retailer's credit card business. Cabela's and Bass Pro also announced a smaller purchase price of $61.50 a share, setting a new deal value of $4.2 billion. Bass Pro initially agreed to buy Cabela's for $65.50 a share.