Bye-bye, Butterfinger? Nestle explores sale of U.S. confectionary business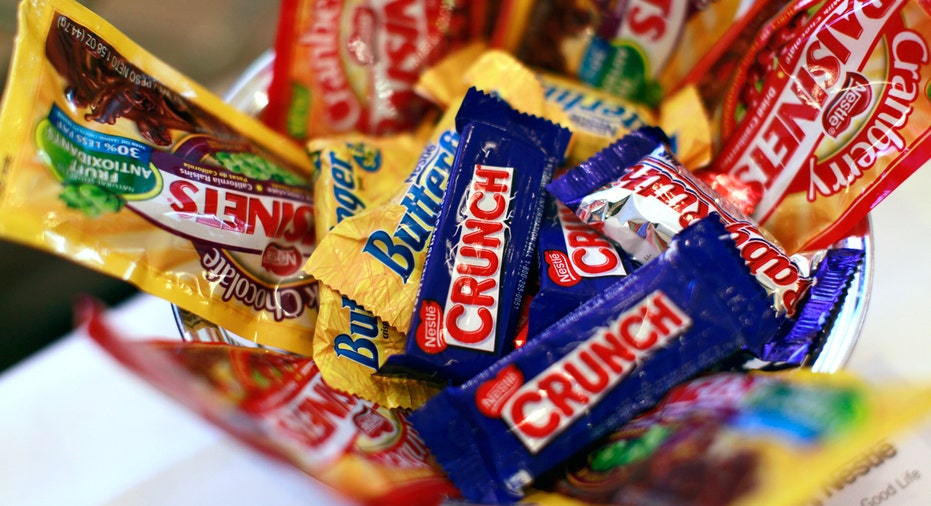 Nestle may soon be ready to let go of popular U.S. candy brands including Butterfinger, BabyRuth, and 100Grand after the Swiss food and beverage maker said Thursday its exploring strategic alternatives, including a possible sale, of its American confectionary business.
The U.S. unit booked sales of around 900 million Swiss francs in 2016 and represents about 3% of the company's U.S. sales.
Nestle said the review only covers the U.S. market, its largest with sales of 26.7 billion Swiss francs last year, and is expected to be completed by the end of the year. The company's popular Toll House baking products, which it sees as a strategic growth brand, will not be included in the strategic review.
"Nestle will continue to invest and grow in the U.S. where it has leadership positions across a large number of categories such as pet care, bottled water, frozen meals, infant food and ice cream," the company said in a statement, adding that it plans to continue product development in those categories to meet rapidly-changing consumer demand.
In recent years, consumers have become increasingly interested in the origins of the food they purchase and consume. The prominent rise of grocery chain Whole Foods (NYSE:WFM) helped popularize organic and fresh-food offerings that consumers across the country now demand as they hunt for fewer processed items, locally grown and manufactured goods, humane treatment of animals used to produce food, and healthier snacking alternatives.
But Nestle isn't giving up on the sweet tooth just yet: The company said it "remains fully committed" to growing its leading international confectionary activities, including its focus on the KitKat brand.