Bye-Bye, Bebe: Retailer winds down operations after 40+ years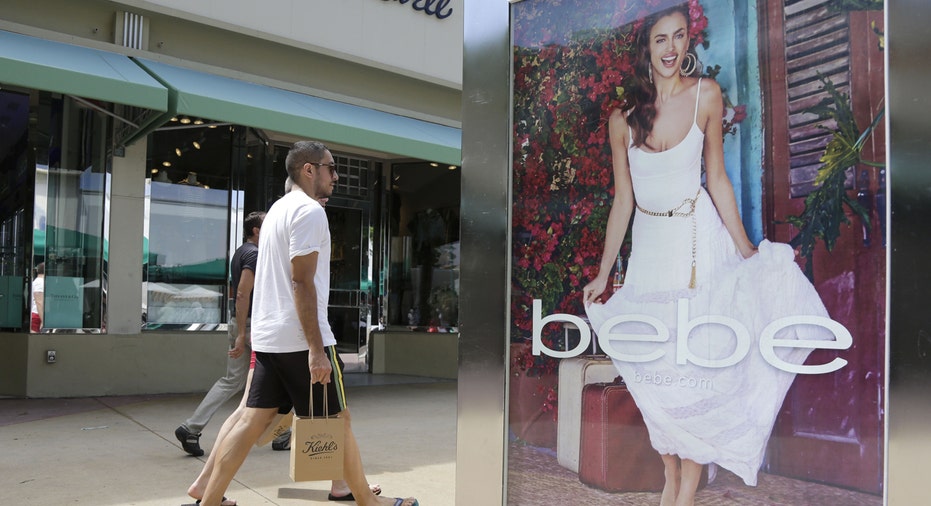 Fashion apparel retailer Bebe is scheduled to close its last store locations Wednesday, bringing its more than four-decade run in the industry to an end.
A month after announcing in March its intent to explore strategic alternatives, which usually end in a sale, the Brisbane, Calif.-based company said in a filing with the Securities and Exchange Commission it hired financial advisor Great American Group and liquidation firm Tiger Capital to wind down its brick-and-mortar operation and shutter all existing Bebe stores, including outlet locations, by the end of May.
In the April filing, the company said it operated 113 Bebe stores and 34 outlets where it sells what it calls "unique, sophisticated, and timelessly sexy" women's clothing, athletic wear, and accessories. While speculation had initially swirled about whether the company would transition to an online-only venue to continue selling its merchandise, in April Bebe confirmed it would transfer its web domain name, all of its social media channels and international wholesale agreements to a joint venture which will handle licensing to third parties.
The company – whose name was inspired by William Shakespeare's famous words, "to be or not to be" – was founded in 1976 by Manny Mashouf, who continues to serve as board chairman and CEO. Like many traditional retail outlets that once thrived as mall-based brick-and-mortar companies, Bebe has come under pressure in recent years with the growing popularity of online shopping fueled by Amazon's (NASDAQ:AMZN) disruption of the space.
In April, Bebe said net sales totaled $65.7 million, a more than 17% decline from the year-ago period. At the same time, it posted a net loss of $51 million, or $6.41 per share, steeper than the $3.74 the year prior.
As the curtain closes on Bebe's retail reign, other once powerful brands like Macy's (NYSE:M), JCPenney (NYSE:JCP), and Nordstrom (NYSE:JWN), continue to struggle under the weight of e-commerce as their comparable-store sales – a key metric for retail health and performance – decline quarter after quarter, forcing them to rethink their existing real-estate plans and customer-retention and acquisition strategies. Still others, like Payless and Rue21, have filed for bankruptcy protection as they attempt to refocus on their online platforms in an effort to drive customer traffic through e-mail and social media promotions.
Bebe joins a host of other struggling American brands under pressure this year. By early April, a number of companies had filed for bankruptcy protection including Payless ShoeSource – which reportedly asked a federal bankruptcy court for permission to close 112 stores outright and possibly another 296, off-price retailer Gordmans Stores, hhgregg, BCBG Max Azria, Wet Seal, and Limited Stores.