Buyouts Behind Nasdaq's 3Q Profit Growth of 27%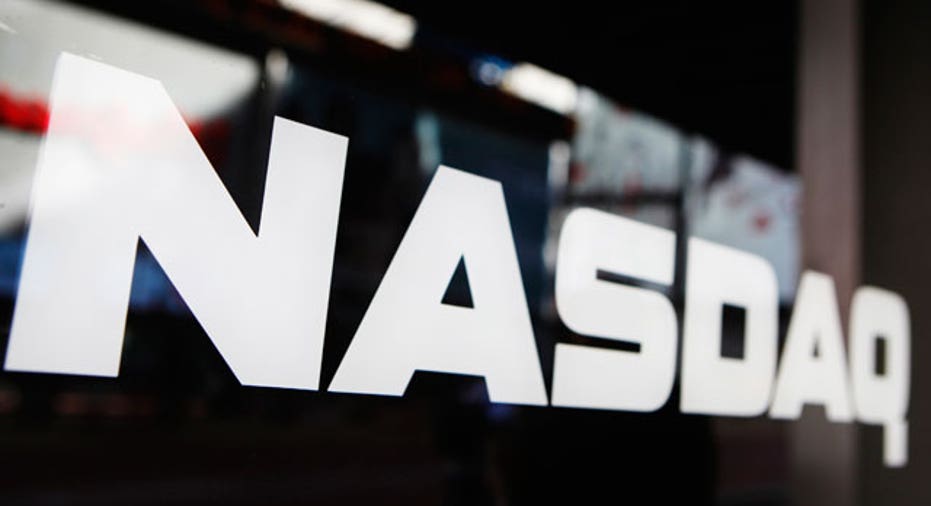 Fresh off its failure to land the coveted Twitter listing, Nasdaq OMX Group (NASDAQ:NDAQ) beat the Street on Wednesday with a 27% jump in third-quarter profits thanks to acquisitions that have diversified the exchange's business.
Shares of Nasdaq, which hinted at further strategic deals in the works, soared more than 3% to 52-week highs.
The New York-based company said it earned $113 million, or 66 cents a share, last quarter, compared with a profit of $89 million, or 52 cents a share, a year earlier. Analysts had anticipated EPS of 62 cents.
Revenue jumped 23% to $506 million, narrowly exceeding the Street's view of $503 million. Excluding acquisitions, organic revenue was up just 4%.
Nasdaq has suffered from a number of technical and reputational issues on the exchange side of the business, issues that likely hurt its ability to woo Twitter, which chose to list its initial public offering with the rival New York Stock Exchange.
But the third quarter marked Nasdaq's first chance to show off its efforts to diversify away from traditional listing businesses. This strategic change is highlighted by the company's $1.23 billion acquisition of the eSpeed platform from BGC Partners (NASDAQ:BGCP) and $390 million buyout of the public relations and investor relations divisions of Thomson Reuters (NYSE:TR).
"This quarter is a great illustration of our strategy and the transformation of the fundamental business and revenue profile of NASDAQ OMX," CEO Bob Greifeld said in a statement.
During a conference call with analysts, Greifeld said Nasdaq is a "credible buyer" for NYSE Euronext's (NYSE:NYX) Euronext business, though he cautioned such a move would likely be a "2015 event" due to regulatory hurdles.
IntercontinentalExchange (NYSE:ICE) has signaled it may list the Euronext business in an initial public offering following its $8.2 billion acquisition of NYSE, which is expected to close on November 4.
Nasdaq's technology solutions revenue soared to $131 million from $58 million the year before largely due to the inclusion of the Thomson Reuters businesses.
Thanks in part to the eSpeed deal, Nasdaq's fixed income represented 4% of the exchange's total revenue.
Nasdaq's market services revenue rose to $200 million in the third quarter from $185 million the year before, representing 40% of total revenue. Derivative trading and clearing revenue dipped to $71 million from $72 million, while cash equity revenue slipped to $46 million from $47 million.
Nasdaq said its operating expenses soared 26% to $304 million.
Shares of the exchange operator rose 3.66% to $34.81 Wednesday morning, boosting its 2013 rally to 39.4%. Rival NYSE Euronext is scheduled to report earnings on November 4.