Buy Yelp After a 96% Price Jump? 3 Things You Need to Know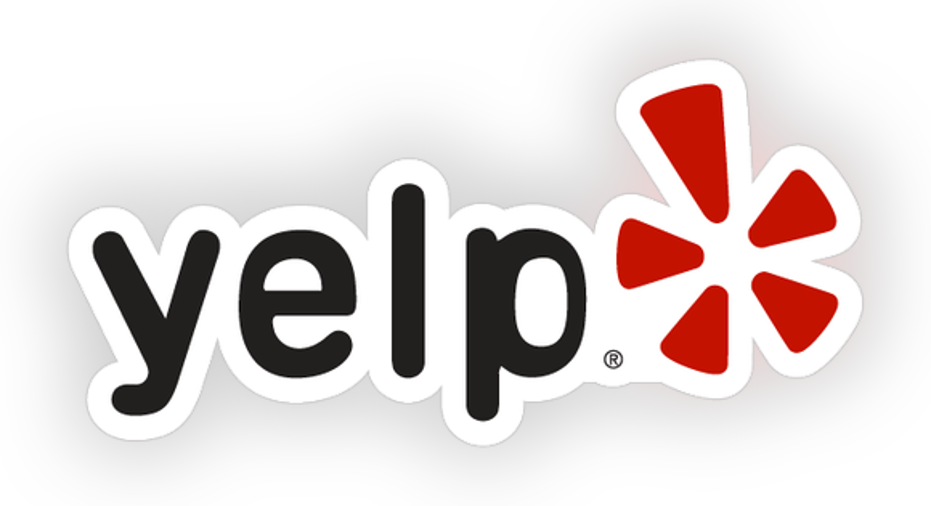 Down by nearly 50% from its 2015 highs -- but up nearly 100% from its 2016 lows -- Yelp stock has taken investors for a roller-coaster thrill ride these past two years.
And according to one analyst, the fun has just begun.
Yesterday, MKM Partners announced that after seeing Yelp stock soar 96% from its February nadir, it's finally decided to jump aboard the moving rollercoaster car. That sounds like a dangerous act, but if MKM is to be believed, Yelp stock is about to rocket from $30 a share to $40, and deserves a buy rating from Wall Street.
Here are three things you need to know about its upgrade.
Image source: Yelp.
Thing No. 1: Rebounding sales
StreetInsider.com did a great job of covering MKM's upgrade yesterday. As described in that write-up, "a poorly orchestrated sales realignment in early 2015, followed by an employee attrition spike led to a drop in sales productivity, lowered revenue targets and a collapse in the stock price" of Yelp stock last year. This year, however, has seen "a rebound in sales productivity [that] will drive continued momentum in revenue growth."
Thing No. 2: Improved quality
According to MKM, Yelp is hiring again. It ramped up its "sales headcount" over the past two quarters, and with six months on the job already, MKM is predicting that the new employees will begin to hit "tenured productivity" levels sometime in the second half of this year.
Helping them do their job is a Yelp website that MKM calls "much more photo and content rich," with user reviews growing "30% per year." Yelp users are responding to the more attractive website, says the analyst, by increasing the rate at which they execute actual "transactions" on the site -- booking reservations at restaurants, ordering take-out, and requesting quotes from contractors. Such transactions, says MKM, grew "150% last quarter."
Meanwhile, on the business side of things, MKM highlights "tools like dashboard, revenue estimator, activity feed" that give "improved utility for business owners" and help to attract revenue to Yelp.
Thing No. 3: Google is still a problem, but a manageable one
MKM admits that Google owner Alphabet remains a strong competitor, and a potential roadblock for Yelp. Given its druthers, for any given business searched for on Google, Alphabet would probably prefer that people read reviews that are posted directly on Google.com, and refer to address, phone, and hours of operation information directly posted on Google as well, rather than click through to a Yelp page on any given business.
MKM calls Alphabet's "influence on the traffic funnel ... a structural concern." But the analyst points out that "+30% growth" in use of Yelp's mobile app "is mitigating this risk," despite Google's hammerlock on internet searches via browser.
When all's said and done, MKM thinks that "YELP is positioned to report another solid quarter and guidance for local ad sales growth, we think momentum could continue into 2017."
The most important thing: Valuation
But that's really the key, isn't it? MKM could very well be right about Yelp growing its sales in 2016 and 2017 -- after all, sales are already up by a factor of seven over just the past five years.
Yelp has never had much trouble growing sales. The problem is that over eight years doing business, Yelp has only ever managed to earn a full-year profit once (according to data from S&P Global Market Intelligence) -- and that was more than a year ago. So is Yelp stock really worth buying just because its sales are growing?
Some might argue "yes." After all, Yelp stock may be up nearly 100% since February, but it's still down 24% over the past 52 weeks, and at a stock valuation of just 3.8 times sales, Yelp stock is cheaper than Alphabet stock when valued on P/S. You can also argue that even if Yelp is GAAP-unprofitable, it boasts positive free cash flow, and has in fact remained free-cash-flow-positive ever since it first broke even in 2013.
That said, at today's valuation of $2.3 billion, Yelp stock sells for 83 times free cash flow. Even with many analysts in agreement with MKM that Yelp will grow its profits at 30% or better over the next five years, 83 times FCF may be too rich a price to pay for the stock.
My hunch? After nearly doubling in price over the past four months, Yelp's run is just about done -- and MKM, in upgrading the stock yesterday, has arrived late at the party.
The article Buy Yelp After a 96% Price Jump? 3 Things You Need to Know originally appeared on Fool.com.
Fool contributorRich Smithdoes not own shares of, nor is he short, any company named above. You can find him onMotley Fool CAPS, publicly pontificating under the handleTMFDitty, where he currently ranks No. 278 out of more than 75,000 rated members.Suzanne Frey, an executive at Alphabet, is a member of The Motley Fools board of directors.The Motley Fool owns shares of and recommends Alphabet (A shares) and Alphabet (C shares). The Motley Fool recommends Yelp. Try any of our Foolish newsletter services free for 30 days. We Fools may not all hold the same opinions, but we all believe that considering a diverse range of insights makes us better investors. The Motley Fool has a disclosure policy.
Copyright 1995 - 2016 The Motley Fool, LLC. All rights reserved. The Motley Fool has a disclosure policy.