Buy Five9 Stock After a 60% Price Surge? 3 Things You Need to Know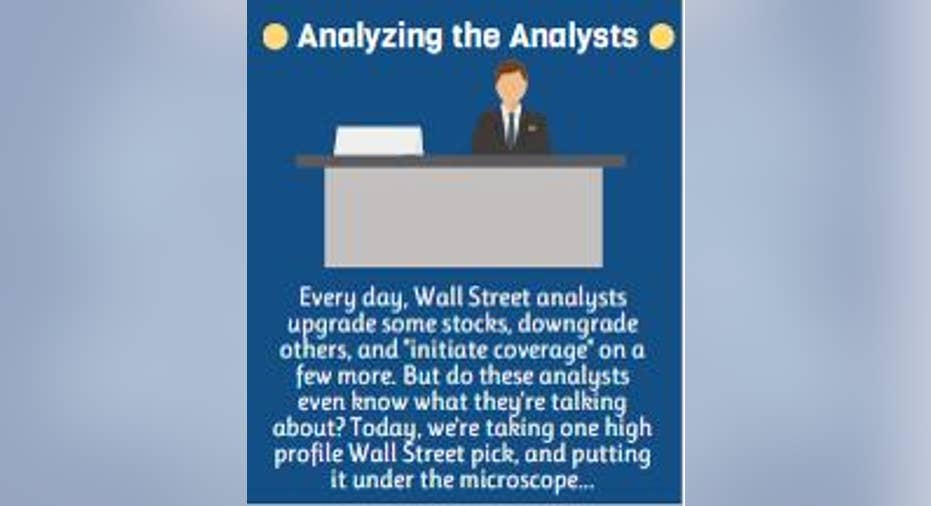 Up 64% in 52 weeks, Five9 stock is one of the hottest tech stocks on the market -- one that isn't currently earning any profit at all.
That quibble about lack of profitability doesn't worry the analysts at Needham & Company, though. This morning, Needham announced it is initiating coverageof the "cloud software for contact centers" company with an $11 price target and a buy rating. If it's right about that target, investors today could be sitting atop a 23% profit a year from now. But is Needham right?
Here are three things you need to know.
Five9 software juggles all the different ways customers contact companies today -- over the cloud. Image source: Five9.
Thing No. 1: What Needham hopes will happen
Taking its cue from the success of cloud computing companies like Salesforce.com, Needham lays out its arguments in favor of Five9 turning into a success story like so: As explained in a write-up on StreetInsider.com this morning, Five9 is "in the early stages of a secular SaaS transition." As the transition matures, revenue will continue rolling in through subscription-based contracts, recurring, and growing, with regularity and predictable "high renewal rates."
Thing No. 2: What is actually happening
And so far, so good. When last we heard from Five9 in its Q1 earnings report, revenue was growing 26% year over year. What's more, gross margin at Five9 stock had expanded 510 basis points to 56.3%. As a result, TheFly.com reported Five9 beat analyst expectations not only on revenue in the quarter, but on profits as well (i.e.. it lost less money than predicted). Most important, the "annual dollar-based retention rate for the first quarter of 2016 was 98%, up from 96% in the fourth quarter of 2015."
In other words, customers are renewing just as Needham hoped they would. The SaaS business model is working.
Thing No. 3: What happens next
Judging from the guidance Five9 gave investors in last week's earnings report, things are going just swimmingly with the business model. What's more, they're getting better faster than analysts expected.
Management raised revenue guidancefor full-year 2016 to about $153 million, which was ahead of its previous prediction, and nearly $3 million more than analysts were looking for. Management also predicted pro forma profits ranging from a loss of $0.19 to $0.23 -- potentially $0.02 to $0.04 better than it previously expected, and as much as $0.04 ahead of analyst guidance.
Bonus thing: "And one more thing..."
Of course, losses are still losses -- and despite the optimistic predictions regarding positive revenue, Five9 is still predicting only negative earnings (i.e., losses) for the rest of this year -- even if those losses will be slimmer than what analysts were expecting. So when do we start seeing some positive profits out of Five9?
Needham says it is looking for "positive FCF in Fy17." Five9 management itself doesn't go so far as to predict this in its earnings report, but Needham's prediction does match up with what most other analysts are expecting, as confirmed by data from S&P Global Market Intelligence.
According to S&P Global, most analysts who follow this stock see 2017 as the year that Five9 begins to break even on its business, generating perhaps as much as $4 million in positive free cash flow (cash from operations minus capital expenditures). Then that number is expected to quadruple in 2018, and double in 2019. Look as far out as 2020, and if you have any faith at all in analyst predictions that far out, Five9 could be generating as much as $35 million in real cash profit, annually.
So what does that mean for investors? Five9 stock currently boasts a market capitalization of about $460 million. Lacking either GAAP profits or positive free cash flow, it has neither a P/E nor a price-to-free-cash-flow ratio today upon which to hang a valuation. That said, if you divide $35 million into today's market cap, at today's price, you'd be paying about 13 times cash profits four years out, for a share of Five9 stock today.
Is that price fair? Maybe yes, maybe no. It depends in part on how fast Five9 will be growing four years out. But more important, it depends on the company turning profitable in the meantime, and despite the analysts' best guesses, and strongest hopes, we still have no positive proof that that will happen.
I consider Five9 a speculative investment still, and suggest investors stay away until it's proven itself to be profitable.
The article Buy Five9 Stock After a 60% Price Surge? 3 Things You Need to Know originally appeared on Fool.com.
Fool contributorRich Smithdoes not own shares of, nor is he short, any company named above. You can find him onMotley Fool CAPS, publicly pontificating under the handleTMFDitty, where he's currently ranked No. 299 out of more than 75,000 rated members.The Motley Fool owns shares of and recommends Salesforce.com. Try any of our Foolish newsletter services free for 30 days. We Fools may not all hold the same opinions, but we all believe that considering a diverse range of insights makes us better investors. The Motley Fool has a disclosure policy.
Copyright 1995 - 2016 The Motley Fool, LLC. All rights reserved. The Motley Fool has a disclosure policy.