Bus drives off a pier in southern Russia, killing 17 workers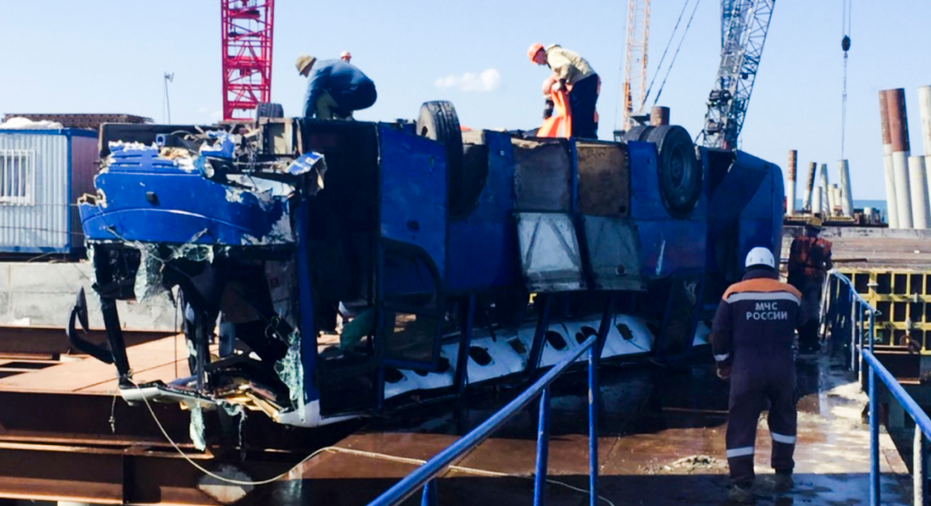 A bus carrying construction workers drove off a pier in southern Russia on Friday, killing at least 17 people, officials said.
The bus was carrying workers who were building a pier for an oil company on the Black Sea coast not far from Crimea, the Investigative Committee said. Several oil companies are drilling for oil off the Russian Black Sea coast.
Official accounts of how many workers were on the bus that plunged into the sea changed several times Friday morning. In the early afternoon, the Emergency Situations Ministry said 50 people had been on the bus — the 17 people found dead in the water in addition to 33 others who were rescued by divers.
Footage released by emergency services showed the mangled bus lying on the pier after it had been lifted out of the water.
Eight people were hospitalized, five of them in serious condition, emergency officials said.
Investigators didn't immediately say why the bus drove off the pier, but local officials pointed to faulty brakes. The Tass news agency quoted the town hall of the Temryuk district as saying that the bus drove along the pier for nearly a quarter of a mile before the brakes failed.