Burger King Testing Mac n' Cheetos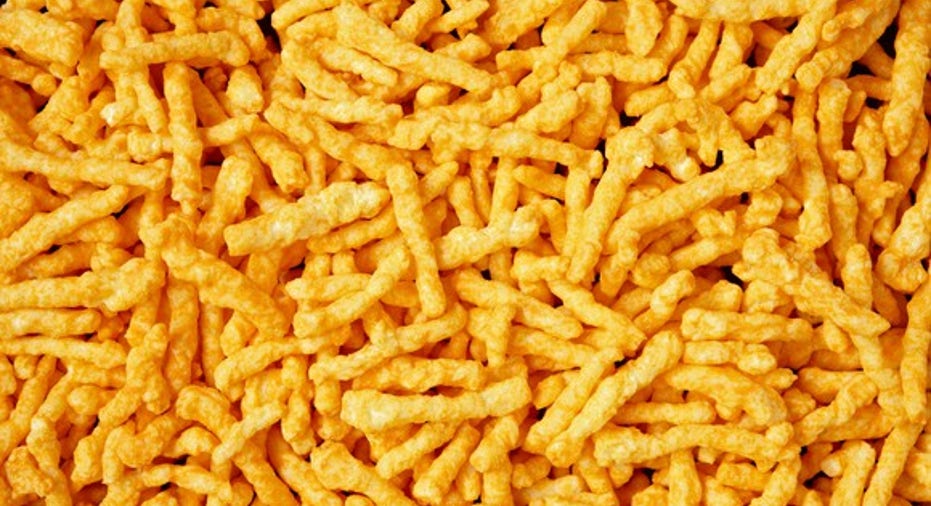 Cheetos could be the secret to Burger King's next big hit. Image source: Getty Images.
Following in the path created by the Doritos Locos Taco fromYum! Brands' Taco Bell, Restaurant Brands International's Burger King is testing a hybrid of Cheetos and macaroni and cheese.
The new concoction -- dubbed Mac n' Cheetos -- looks like a giant Cheetos puff stuffed with macaroni and cheese, Foodbeast.com reported. The snack/appetizer is not all that different from the fried mac and cheese that appears on many casual sit-down restaurant menus, albeit with the bonus of having Cheetos signature orange dust on the outside.
Currently Mac n' Cheetos is only being tested in a few select restaurants with sightings being reported in southern California and Indiana. The product joins the Whopperrito -- a burrito made using the same ingredients as the chain's signature sandwich, in the company's testing pipeline.
Why is Burger King doing this?
While it seems like a weird combination of brilliant and gross, Burger King pursues ideas like Mac n' Cheetos and the Whopperrito because the right new product can be a game changer. Taco Bell, for example, has had great success with its Doritos Locos Taco and because the company has an exclusive licensing deal for the snack chip (at least when it comes to using it in a branded taco shell) its competitors cannot copy it.
Products like the Doritos Locos Taco get people talking and they bring customers into stores. Then, if people actually like the product (and who wouldn't like a combination of Cheetos and macaroni and cheese), the only place they can get it is Burger King.
Outrageous signature products can bring publicity, crowds. and repeat business. They can also become items that appear for only a limited time, making their arrival a newsworthy event.
How big could this be?
While creating a hit new product can be very difficult and most ideas fail to make a splash, the rewards for hitting a home run can be huge.
Taco Bell has sold more than 450 million Doritos Locos Tacos since the product launched in 2012, according to Fast Company. "We had to hire about 15,000 people last year -- two to three per restaurant -- in order to handle the sales growth and demand of the Doritos Locos Tacos business," Taco Bell CEO Greg Creed told the magazine.
Taco Bell also has a Cool Ranch version of the product and Doritos (and Cheetos) parent company Frito-Lay (aPepsico brand) has even announced that it will offer Taco Bell-flavored Doritos, which brings the product full circle.
So while Mac n' Cheetos seems like a publicity stunt -- and on some level it is -- it's also a swing for the fences, an attempt for Burger King to one-up its rivals. The odds are long, but the potential rewards are great.
The article Burger King Testing Mac n' Cheetos originally appeared on Fool.com.
Daniel Kline has no position in any stocks mentioned. He would never eat any of this. The Motley Fool owns shares of and recommends PepsiCo. Try any of our Foolish newsletter services free for 30 days. We Fools may not all hold the same opinions, but we all believe that considering a diverse range of insights makes us better investors. The Motley Fool has a disclosure policy.
Copyright 1995 - 2016 The Motley Fool, LLC. All rights reserved. The Motley Fool has a disclosure policy.