Bullish on NVIDIA? You'll Love These Stocks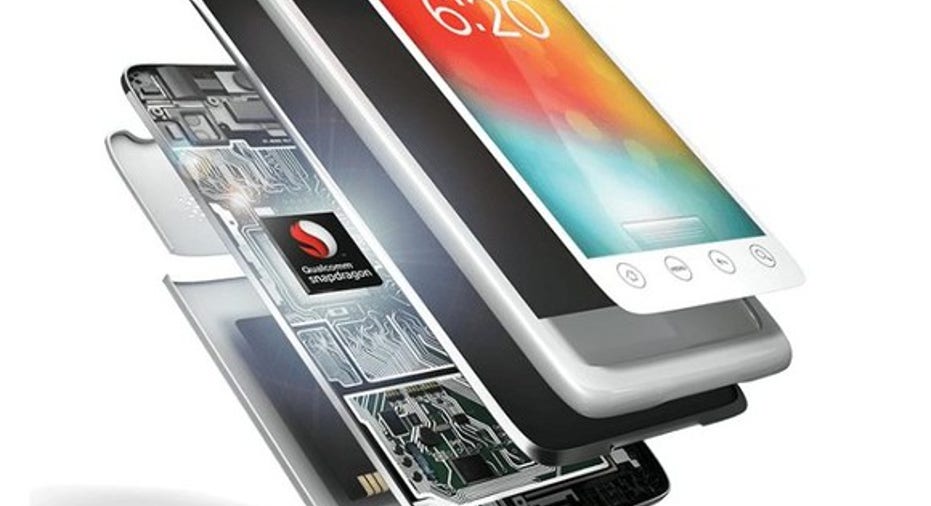 Shares of NVIDIA (NASDAQ: NVDA) have rallied more than 210% over the past 12 months, fueled by robust demand for its gaming GPUs, data center GPUs, and CPUs for connected cars. But after that huge run, NVIDIA now trades at 53 times earnings -- more than double the industry average of 26 for semiconductor makers.
Therefore, investors might hesitate to buy NVIDIA at these levels, especially with the market hovering near historic highs. So for investors who like NVIDIA's growth story but don't like its premium valuation, here are two alternative plays to consider -- AMD (NASDAQ: AMD) and Qualcomm (NASDAQ: QCOM).
NVIDIA's Roborace car. Image source: NVIDIA.
AMD
AMD is NVIDIA's main rival in discrete GPUs. According to research firm JPR, AMD controlled 29.5% of the market atthe end of 2016, compared to NVIDIA's 70.5% share. AMD generally sells cheaper GPUs than NVIDIA, which helped it carve out a loyal niche among budget PC gamers.
AMD has been aggressively striking back at NVIDIA in GPUs and Intel in CPUs with new products. On the GPU front, it launched new low-end VR-ready GPUs with its Polaris chipset to challenge NVIDIA's current-gen Pascal cards last year. It also plans to launch a preemptive strike against NVIDIA's next-gen Volta cards with its Vega-based cards later this year.
AMD's RX480 GPU. Image source: AMD.
In CPUs, AMD is challenging Intel's current-gen Kaby Lake processors with its new Ryzen chips -- which reportedly offercomparable performance as Intel's top-tier eight-core chips at about half the price. These fresh catalysts could significantly strengthen its computing and graphics business over the next few quarters.
AMD also dominates modern gaming consoles by supplying custom SoCs for the PS4 and Xbox One, which have since become a pillar of growth for its EESC (enterprise, embedded, and semi-custom) unit.
Analysts expect these tailwinds to lift AMD's revenue by 13% this year, while its non-GAAP earnings -- which have remained in the red for two straight years -- are expected to bounce back into the black. AMD has rallied 180% over the past 12 months on that optimism, but it still isn't that expensive at 2.1 times sales, which is much lower than the industry average price-to-sales ratio of 4 for semiconductor makers.
Qualcomm
Qualcomm's 8% gain over the past 12 months looks paltry relative to NVIDIA's and AMD's gains, but that's because the mobile chipmaker has been weighed down by a series of ongoing legal battles with regulators and smartphone makers.
Image source: Qualcomm.
Since those battles are mainly centered on the mobile device market, Qualcomm is aggressively expanding into adjacent markets -- like wearables, connected cameras, drones, and connected cars -- to diversify its business. A big part of that push is challenging NVIDIA's rapidly growing business of connected cars.
Last year, Qualcomm launched Snapdragon Automotive chips to counter the growing adoption of NVIDIA's Tegra chips in infotainment and navigation systems in connected cars. Qualcomm will also close its $47 billion takeover of NXP Semiconductors (NASDAQ: NXPI), the biggest automotive chipmaker in the world, later this year.
That purchase will give Qualcomm NXP's BlueBox platform for driverless cars, which directly competes against NVIDIA's Drive PX platform. Since NXP sells a large variety of other automotive chips, Qualcomm will likely employ bundling strategies to gain market share against NVIDIA in the automotive market, which might make the former a better long-term play on connected cars than the latter.
Qualcomm's legal troubles won't end anytime soon, but the NXP deal could transform its business model into a more balanced one, instead of one that relies heavily on a high-margin licensing business propping up a lower-margin one that makes mobile chipsets.
Analysts expect Qualcomm's revenue and earnings (excluding the NXP deal) to dip 3% and 4%, respectively,this year. That sounds dismal, but the stock's price to earnings of 20 remains lower than the industry average of 26 for semiconductor makers, and its forward dividend yield of 3.9% is much higher than S&P 500's current yield of 2%.
The key takeaways
I doubt NVIDIA will lose its footing anytime soon, thanks to its market-leading positions in GPUs and automotive CPUs. However, the stock could certainly stagnate as investors fret over its valuations.
So, in the meantime, investors should keep AMD and Qualcomm in mind as alternative plays on GPUs and connected cars. There's no guarantee that either stock will outperform NVIDIA this year, but they could be lifted by the same rising tides that are boosting NVIDIA's growth.
10 stocks we like better than QualcommWhen investing geniuses David and Tom Gardner have a stock tip, it can pay to listen. After all, the newsletter they have run for over a decade, Motley Fool Stock Advisor, has tripled the market.*
David and Tom just revealed what they believe are the 10 best stocks for investors to buy right now... and Qualcomm wasn't one of them! That's right -- they think these 10 stocks are even better buys.
Click here to learn about these picks!
*Stock Advisor returns as of May 1, 2017
Leo Sun owns shares of Qualcomm. The Motley Fool owns shares of and recommends Nvidia and Qualcomm. The Motley Fool recommends NXP Semiconductors. The Motley Fool has a disclosure policy.