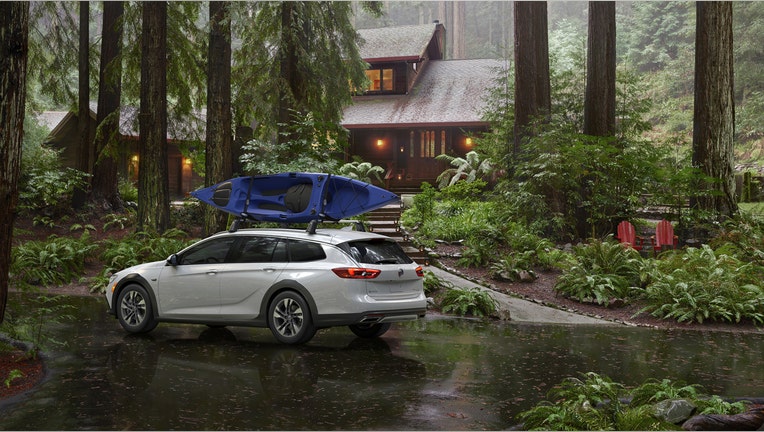 Buick is reviving an American classic with a modern twist. The General Motors (NYSE:GM) luxury brand has transformed the Regal into a station wagon, betting that SUV-like features will entice buyers.
At a Tuesday night event, GM revealed two new body styles—the wagon and a fastback sedan—that will replace the current Regal midsize sedan in the fourth quarter of 2017. The overhaul brings the Regal closer into competition with small crossovers and other station wagons at a time when passenger cars have fallen out of favor across the industry. Buick expects crossovers to account for more than 75% of the brand's retail deliveries this year, GM noted in its March sales report.
The car maker said the sleek wagon, dubbed the Regal TourX, will come standard with all-wheel drive and a 2.0-liter turbocharged four-cylinder engine generating 250 horsepower and 295 pound-feet of torque.
"Regal TourX is a crossover in the truest sense of the word, with the drive dynamics of a car and the versatility of an SUV," said Duncan Aldred, vice president of global Buick and GMC.
The 2018 Regal TourX will go up against existing wagons like the BMW 3-series Sport Wagon, Audi A4 Allroad and Subaru Outback. Buick says the rugged-looking TourX sports more overall cargo space than its competitors, offering 73.5 cubic feet behind the front seats.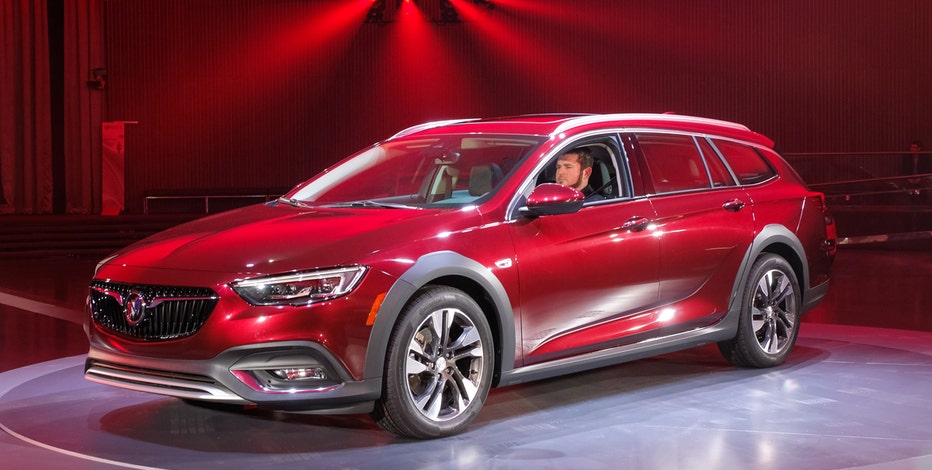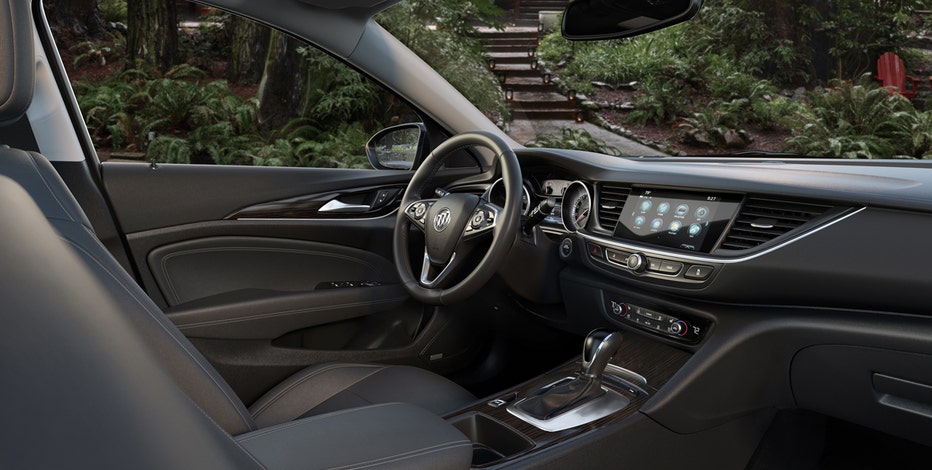 Available features include a variable roof rack and a pedestrian safety system, while a 7-inch infotainment system with Apple (NASDAQ:AAPL) CarPlay and Android Auto comes standard.
The wagon is 3.4 inches longer and rides 0.6 inches higher than the 2018 Regal Sportback, whose styling more than doubles the amount of cargo space compared to the 2017 Regal sedan. Buick dropped a traditional trunk in favor of a rear hatch, noting that SUV owners are looking for sedans with a versatile cargo space.
The Sportback is equipped with the same engine as the TourX, although all-wheel drive is optional. Front-wheel drive and a nine-speed transmission are standard on the Sportback.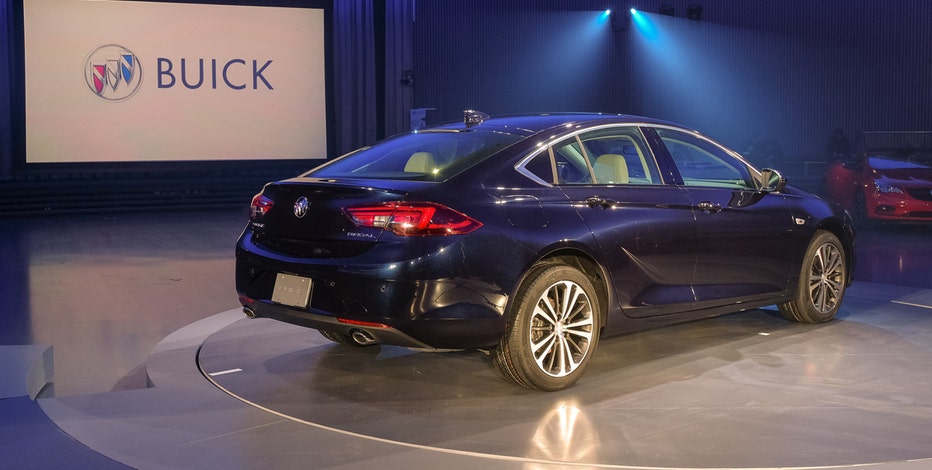 Buick said it will release pricing and additional details closer to the launch date later this year.
Subaru's Outback starts at $25,645 before destination fees, while the BMW 3-series wagon is priced at $42,950. The current Regal sells for at least $27,065.