Buffett: Trump tax overhaul a 'huge tailwind' for businesses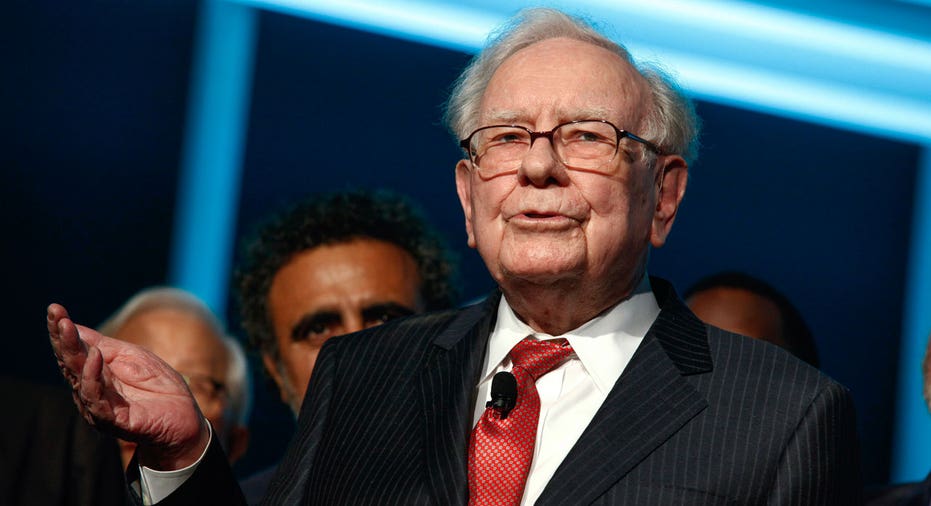 Warren Buffett, the billionaire investor who supported Hillary Clinton in the 2016 presidential election, said Monday the tax overhaul President Donald Trump signed into law in December represents a "huge tailwind" for U.S. businesses. The tax legislation reduced the corporate rate to 21% from 35%, providing a big boost to companies including his own conglomerate, Buffett said in an interview with CNBC. Buffett said Saturday in his annual letter to shareholders that of the $65.3 billion gain in net worth posted in 2017 by Berkshire Hathaway, $29 billion came from Trump's business-friendly tax overhaul. "A large portion of our gain did not come from anything we accomplished at Berkshire," Buffett said in his letter.
Ticker
Security
Last
Change
Change %
BRK-A
n.a.
n.a.
n.a.
n.a.
The per-share book value of Berkshire Hathaway increased 23% in 2017, the most in nearly 20 years. The gain topped the compounded annual gain of 19.1% since Buffett began running the company in 1965. Buffett added in the CNBC interview that the money for companies has not yet been realized.
"We haven't really gotten cash yet from this," he said. "But we will save cash as we go along."