Buffett, Munger Slam Drugmaker Valeant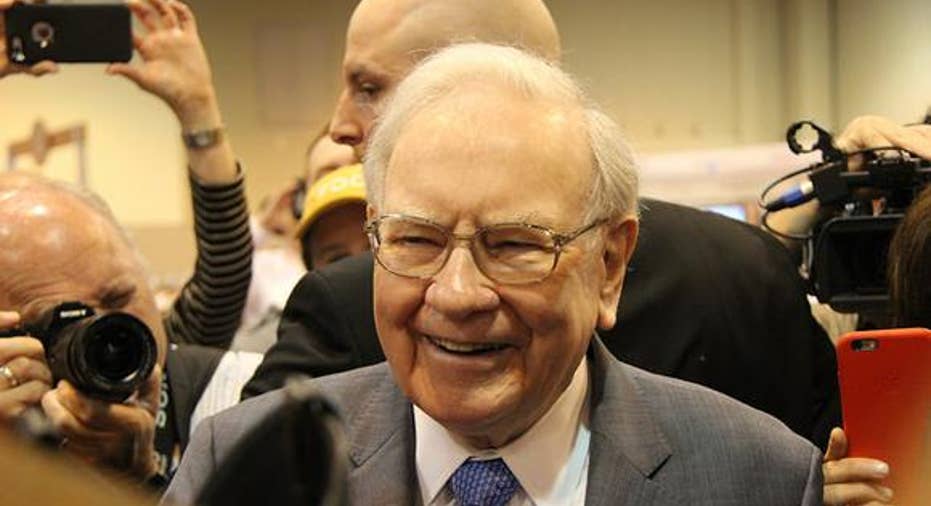 Warren Buffett and Charlie Munger made clear that they are no fans of embattled drugmaker Valeant Pharmaceuticals International.
"In my view, the business model of Valeant was enormously flawed," Buffett said at the annual Berkshire Hathaway meeting on Saturday. Buffett responded to a question about whether he agreed with his right-hand man, Charlie Munger, who last year called Valeant's core strategy of buying smaller pharmacies and then raising prices of their drugs "deeply immoral."
Buffett implied that Valeant was similar, in some respects, to "chain letter" companies designed to fool investors.
Shares in Valeant have lost 87 percent of their value from their 2015 high, and its former chief executive was called to testify before Congress this week about the company's drug-pricing policies.
Buffett said the Sequoia Fund, which traces its roots to Buffett, took an "unusually large position" in Valeant, mainly a result of the fund becoming "overly entranced with the business model."
Sequoia, which at one point had more than 30 percent of its assets in Valeant, had 19 percent of its money in the drug stock as of Dec. 31.
Buffett noted the money manager responsible for Sequoia's investment in Valeant, then-chief executive Robert Goldfarb, has left the fund. Buffett said he also was approached by multiple people asking if he wanted to invest in Valeant and meet former Valeant CEO Michael Pearson. Buffett said he declined to do either of those things, and was wary of the company from the very beginning.
All told, Buffett expressed support for portfolio managers of the Sequoia, which has long invested in Berkshire and shared similar values, characterizing them as "very smart, decent people."
Munger concurred that Sequoia "reconstituted" itself. He added: "We think the whole thing is fixed. Valeant was a sewer, and those who created it deserved the opprobrium they got."
Friday, Sequoia said in a regulatory filing that the $5.3 billion mutual fund is reopening to new investors. It will accept direct purchases from new customers but remains closed to those seeking to buy through intermediaries.
(Reporting By Jennifer Ablan and Trevor Hunnicutt; Editing by Nick Zieminski)